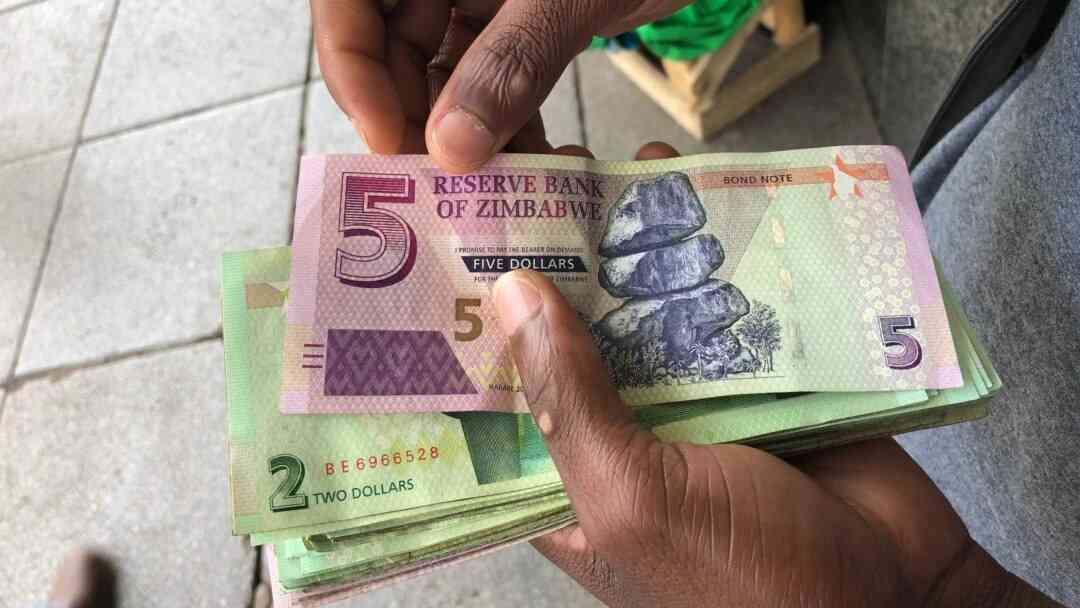 DESPITE several measures taken by the fiscal and monetary authorities to give the Zimbabwe dollar fighting stamina, the local currency has continued to lose value, plunging over 9% to $5 721,80 against the greenback on the official market this week.
On the parallel market, it was trading at around $8000.
These measures include allowing customs duty to be paid in local currency, while the Treasury has prohibited the central bank from issuing money to reimburse exporters for their forex export surrender obligations.
The creation of gold tokens, a fictitious crypto-currency that can be purchased in small units and is backed by mining royalty paid with the metal itself, was another approach.
In order to prevent speculative borrowing and decrease the amount of money in circulation, interest rates were also raised back to 150% from 140%.
All these measures were supposed to create demand for the local currency while also simultaneously reducing the money supply which is causing the Zimbabwe dollar to lose value as these policies would mop up excess liquidity.
However, nothing is working, as some businesses are now demanding United States dollars only for goods and services with others reporting having technical challenges using point-of-sale machines to force greenback payments as well as avoid the Zimbabwe dollar.
"As a matter of urgency, I would dollarise," Harare East legislator and former Finance minister Tendai Biti said, in an interview with ZiFM radio last week.
"So, repeal S.I. (Statutory Instrument) 33 of 2019 now incorporated as (Finance) Act No. 7 of 2019. Number two, I would float the Zimbabwean dollar, so allow it to find its natural mark so remove this fiction of interbank rate. Number three, I would scrap the auction system, scrap it completely."
He added: "Number four, scrap export surrender requirements but oblige exporters to bank 75% of their money in Zimbabwe with banks. That means you increase, forthwith, the supply of foreign currency in the market. Number five, pay the civil servant in US dollars. Don't tell me we don't have the money. We have got the money. We can collect US$300 million or US$400 million a month and that is more than enough. Pay pensioners in US dollars.
"Number six, restore savings in Zimbabwe. There are no savings in Zimbabwe. The rate of savings is around 5% and John Mangudya (Reserve Bank of Zimbabwe governor) increased interest rates to 150% so how can you have a lending rate without a savings rate? So, to bring back the culture of savings, all developed countries have a savings culture of 25% of GDP (gross domestic product)."
He stated that getting exporters to bank in the country was a matter of increasing the confidence levels in the market. He said there was at least US$1 billion floating in the informal market that needed to come back into the formal system.
"Then deal with corruption... This economy is losing over US$3 billion a year from illicit financial flows either from mining such as diamonds, lithium or even from our animals," Biti said.
He said that the country must also deal with its debt to unlock fresh capital.
Under Biti's tenure as the Finance minister between 2009 and 2013, the county grew by double digits in the first three years and had growth of between 5% and 10% for the remainder.
The former Treasury boss said one of the keys in making the economy grow during that period was enforcing a policy of 'eat what you chew' meaning government departments could only spend what was budgeted for.
This allowed the government to invest its revenue into productive sectors of the economy.
United Kingdom based economist Chenayi Mutambasere said that Treasury and the central bank's role needed to be re-examined in how they handle fiscal and monetary measures respectively.
"I can't get around how many policy pronouncements we have had. Rewind that back to a year ago, May 2022, this is when we woke up to the pronouncement, the Presidential pronouncement that banks were to suddenly stop lending, that they were no longer allowed to lend to anybody," she said.
"And then, that was obviously reversed after the wide outcry by the Zimbabwe general public, especially the business sector," she said during a recent Twitter Space meeting on the currency crisis.
"And what this has done, this policy flip flopping, in itself, has become problematic. Before you even evaluate or validate the effectiveness of policy the fact that we're in a country where tomorrow we can wake up to a Presidential announcement, we can wake up to a policy statement from Treasury or a policy statement from the central bank, and as we saw recently, even amongst themselves they are arguing about the statement publicly, I mean, there is nothing more damning than that."
She added: "This is what these policies are; they are bouts of economic madness and are also illegal and this is where our problems begin. I think that is the genesis of our issues in terms of economic policy in Zimbabwe."
American economist Steve Hanke is on record calling for the central bank to be disbanded in favour of a currency board to get the country's currency crisis under control.
"ZWL (Zimbabwe dollar) is now at the graveyard. We are reading the last verses before we lower it into the grave," Africa Economic Development Strategies executive director Gift Mugano said, in a tweet on Monday.
"I told (Finance minister Mthuli Ncube) at a pre-budget session in Victoria Falls in 2021 to collect taxes in ZWL - he refused. This would have stimulated demand for ZWL and saved it."
He said government measures were too late and that now the government would be forced to urgently revisit the national budget, make an urgent upward review of salaries and pensions, and review the budget for contractors. This review, he continued, would increase the money supply this further causing the Zimbabwe dollar to crater against the United States dollar.
Related Topics