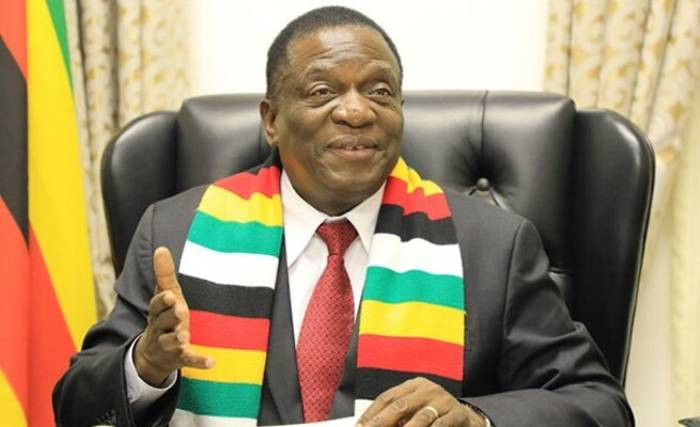 PRESIDENT Emmerson Mnangagwa will likely secure another five-year term in elections expected in August, Fitch Solutions, a global advisory, predicted in a new report, but warned of a chaotic aftermath.
Fitch also predicted that Mnangagwa's ruling Zanu PF will win the polls.
Mnangagwa will fight it out with rival, Nelson Chamisa, leader of the Citizens Coalition for Change for the second time in five years, after winning the 2018 poll by a slim margin.
Predictions of another violent post-election will likely send shivers across Zimbabwe, which was gripped by bloody confrontations between the opposition and security forces, who used live rounds of ammunition, killing six and injuring several others in the violent aftermath of the 2018 polls.
Chamisa contested results of the presidential poll, but the Constitutional Court declared Mnangagwa winner.
Fitch said Mnangagwa will be propelled to victory by "overarching resources" and the advantage of incumbency.
"At Fitch Solutions, we believe that the incumbent President Emmerson Mnangagwa and his Zanu PF party will win the upcoming general elections due to be held by August 2023," the report said.
"Zanu PF's overarching resources and influence compared to opposition CCC, headed by Chamisa, will preserve its support in rural strongholds and win key votes in low-income urban areas.
"Central to our belief that Zanu PF will win the elections is the party's far greater political and economic resources it has to sway the vote in its favour."
But the Zimbabwean leader is currently battling an economic crisis characterised by high inflation and rocketing prices, and a plummeting local currency.
On the international front, several countries, including the United States and Britain, are still concerned that Mnangagwa has not implemented key reforms promised when he assumed power.
Last week, the African Development Bank said pushing through reforms would be key during its campaign to convince global powers to remove sanctions against Zimbabwe.
"Overall, reform momentum under another Mnangagwa presidency will remain weak and will constrain the country's medium-term macroeconomic outlook," Fitch said. "We see a rising likelihood of unrest in the run-up to and aftermath of the elections, prompting us to revise down the short-term political risk index score from 38,8 to 37,9, below the Sub-Saharan Africa average of 50,1."
Related Topics