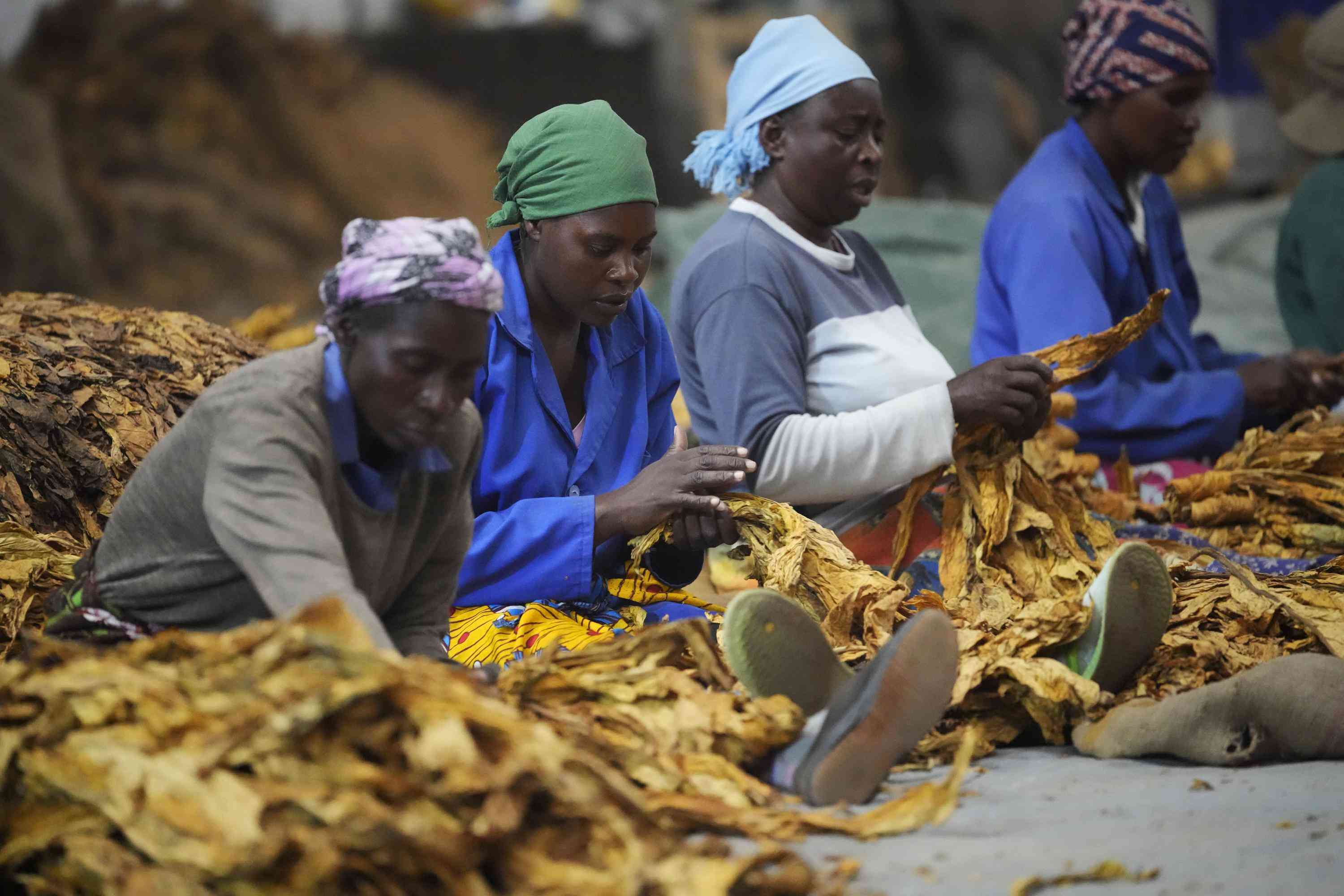 IT is good to be back after a long sabbatical.
Taking a breather also saved as a barometer to see if agricultural markets missed my humble contribution to farming.
However, in many ways, this was indeed a well-deserved break.
It gave me ample time to reflect on the troubles affecting our farmers.
As I kick off in 2023, there have been several important talking points for farmers that require Zimbabweans to work together.
But it is important that we start by taking a closer look at developments taking place in the current tobacco selling season, which is now in full swing.
John Basera, permanent secretary in the Ministry of Lands, Agriculture, Fisheries, Water and Rural Settlement, has reaffirmed his desire to see Zimbabwean output rocketing.
In line with his ambition, tobacco farmers have accelerated production and signs of growth are already in the public domain.
It is easy to see this growth.
Volumes so far delivered by farmers to various tobacco auction floors tell a story.
Last season there were 123 000 tobacco farmers, but this number has grown to about 150 000.
This is probably why land under tobacco has increased to 118 000 hectares, compared to 110 000 hectares last season, an 8% surge. Slowly, but surely, Zimbabwe is getting back to 1998 production levels, when the country achieved 240 million kilogrammes.
Still, farmers are concerned about developments taking place at tobacco auction floors. These must be addressed as a matter of urgency.
Payment for delivered tobacco remains a thorn in the flesh for farmers.
While the Tobacco Industry and Marketing Board (TIMB) has said farmers must be paid within 24 hours, the situation on the ground remains dire.
A few farmers have been lucky to receive their payments within this stipulated period. The majority are waiting for up to 14 days to be paid.
Authorities have blamed blackouts for the delays.
But the fact is, farmers are sleeping at auction floors hoping to get their payments.
Living conditions at tobacco auction floors are bad.
They are a threat to farmers' health.
Worse still, some of the farmers have not been paid for last season's crop.
Organisations like the Zimbabwe Tobacco Growers Association (Zitoga) have tried to intervene with little success.
In addition, many farmers are not comfortable with the contracts that they have signed with contracting firms.
But it is not easy to cancel the contracts.
The bone of contention has always been that farmers are buying inputs at extremely high prices. A 50kg bag of ammonium nitrate, which ordinarily costs US$42 is loaned to the farmer by contractors at US$90.
This pushes up production costs.
Zitoga president George Seremwe says contract farming has pushed many farmers into debt traps.
There is a general feeling in the industry that regulatory authority, TIMB has become a toothless bulldog, as it has been captured by merchants.
As the tobacco selling season peaks, growers' problems continue to fall into deaf ears. In selling centres like Karoi and Marondera, de-registered companies are allegedly buying tobacco from growers for speculative purposes.
Because of transport challenges, a number of growers have landed themselves in hot soup after selling their produce to blacklisted companies.
Hundreds of growers have been banned for "side-marketing" by TIMB after selling their produce to banned companies.
But unfortunately, these are symptoms of an authority that is slowly losing grip on its mandate.
Gwabanayi is a practising journalist and a farmer in his own right. — 0772 865 703 or [email protected].
Related Topics