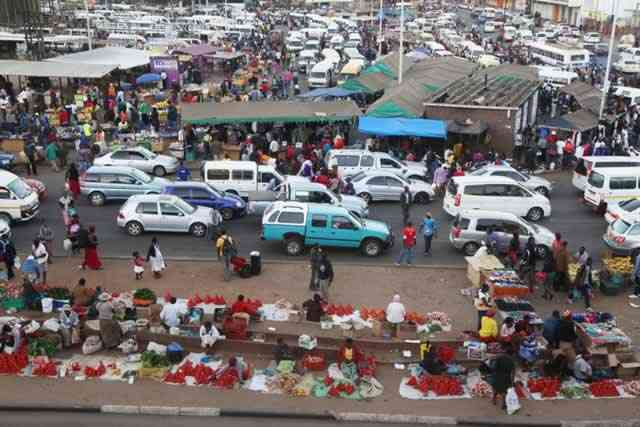 The government of Zimbabwe should prioritise capital investment in the information and communication technologies (ICT) in Zimbabwe, through the banks and venture capitalists.
The ICT sector contributes to technological progress, output and productivity growth. Its impact can be examined in several ways directly, through its contribution to output, employment or productivity growth, or indirectly, as a source of technological change affecting other parts of the economy, for instance.
Zimbabwe is now dominated by the informal sector. This was due to the sluggishness of economic growth in Zimbabwe, via the formal sector, since the 1980s and more so after the introduction of ESAP in 1991 that led the informal sector to become a key producer of goods and services, becoming the safety net for the jobless.
Since the late 1990s, as companies in Zimbabwe have shut down and laid off workers due to the country's economic crisis, people have resorted to the informal sector to earn a living.
It is estimated that 90% of Zimbabweans now have informal sector livelihoods.
Gradually, informal sector organisations emerged in response to fundamental changes in the economy, politics, and social life from the 2000s. They allowed people to network, get training in business, finance and collective bargaining, and campaign for their socio-economic rights.
The Zimbabwean government has identified this and is now pushing for entrepreneurship education and training programmes which are an important component of any strategy to promote entrepreneurial activity among young people. This is ideally a valuable means for shaping young people's attitudes and competencies to become self-employed.
Youth unemployment has become the global "number one" policy issue for governments and multilateral agencies with many countries experiencing endemically high levels.
In response, most governments and international organizations are introducing more active labour market interventions to address youth unemployment. To complement this initiative, Hansole is proposing to train as many youths as possible who will be creating websites for local businesses like plumbers, welders, tailors, motor mechanics, shop owners in fact all the small to medium enterprises and informal sector.
The informal sector enterprises have been defined as entities having among others the following characteristics: enterprises run on average by young people; starting capital is normally derived from personal/family savings; technology is simple and some participants are very highly skilled; the goods and services are highly fraction able and customised; reliance on indigenous resources and the sector operates outside official controls and enterprises are not registered with the registrar of companies and/or cooperatives of Zimbabwe.
The sector curbs poverty, promotes the concept of self-reliance and inevitably contributes to the economic growth of the country. The state should spearhead the removal of the sector's constraints through a mechanism that involve financial institutions, NGOs, local authorities, etc. in giving access to credits, training, creation of credit and savings associations and informal sector banks, transfer of technology and paying special consideration to women in the sector when it comes to credit allocations and training.
Between 1995-2002 the American economy was driven by the growth of the dot.com.
The dot.com bubble, also known as the Internet bubble, grew out of a combination of the presence of speculative or fad-based investing, and the abundance of venture capital funding for startups. Investors poured money into web-based and Internet startups during the 1990s which later created some of the world's biggest ICT companies in the United States of America.
The growth of the dot.com companies was driven by the small to medium enterprises that now dominate Zimbabwe's employment market.
Some of Zimbabwe's main exports include gold, platinum, chrome, tobacco, and cotton, yet these products do not have a web presence. They market the majority of their produce through middle-men who pocket the majority of the profits.
With Zimbabwe's capital markets throwing money at the informal sector, start-ups will encourage them to have a web presence and push them to quickly race to get big.
They spent a fortune on marketing to establish brands that set them apart from the competition. Therefore, transforming their business from informal into formal businesses.
If there is any capital injection in the informal sector. The capital filters down to ICT adoption. ICT makes a business more efficient, effective and promptly responds to customers' needs. ICT can assist business activities including design, manufacturing, distribution and sales and feedback.
Therefore, Zimbabwe's capital markets should start thinking of injecting their capital in the informal sector and encourage ICT partnerships as a form of growing the businesses.
Mutisi is the CEO of Hansole Investments (Pvt) Ltd. He is the current chairperson of Zimbabwe Information & Communication Technology, a division of Zimbabwe Institution of Engineers.
Related Topics