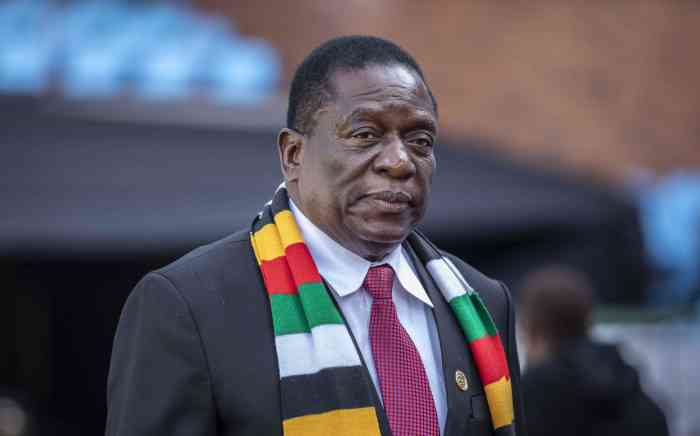 PRESIDENT Emmerson Mnangagwa was sworn in on Monday for his second and last term, according to the Constitution of Zimbabwe.
His first term ran from 2018-2023 and now his final lap will take him to 2028.
Mnangagwa has many hurdles, particularly on the economic front.
In his inauguration speech at his swearing-in on Monday at the 60 000-seater National Sports Stadium, Mnangagwa, just like his 2018 speech, made flowery promises, some of which he achieved. He made a commitment to fix the ailing economy and pull people out of poverty.
But the question is, will he fulfil his promises or was it just another political rhetoric?
This is a critical moment in Zimbabwe's contemporary political and governance era.
Mnangagwa made a passionate plea for unity after the elections, which were described as a "gigantic fraud" by Citizens Coalition for Change leader Nelson Chamisa, created deep divisions and tensions in the country.
"I once again thank you, my fellow Zimbabweans, for dutifully preserving and safeguarding our national unity and peace, before, during and after the elections," Mnangagwa said. "Responsive policies, projects and programmes, which began during the first term of my presidency are on course to lift many more people out of poverty and into prosperity.
"The transformation of the living standards of our people, especially those in rural communities, will be accelerated, while the concerns of those in urban areas will not be neglected. The lives of our citizens and the fortunes of our country as a whole must be improved. We expect nothing less."
Now that elections are done and dusted, Zimbabweans await to see the new path Mnangagwa will chart for the country.
Is it going to be five years of broken promises, missed development opportunities and misplaced priorities? Is it going to be five years of perpetual electoral mode with little development and economic stabilisation taking place?
Mnangagwa, like any other president serving his country, should be conscious of the legacy he wants to leave behind after his term of office.
A president's legacy is always framed around how well he has been able to deliver on his campaign promises.
He made many promises, which include brighter economic prospects, household and national food security, construction of dams, accelerated irrigation development, borehole drilling programmes, more infrastructure developments, energy self-sufficiency, improved health delivery, education and transport systems, to name but a few.
Zimbabwe is beset by a myriad of challenges, including economic turmoil, high unemployment rate of over 95%, widespread poverty, political tensions, and corruption.
Zimbabweans are now looking to Mnangagwa and his soon-to-be-appointed cabinet with much expectation, seeking a brighter future that rescues them out of poverty.
They are hoping for a government that will prioritise their welfare and the nation's prosperity.
To meet these expectations, the incoming government must implement bold economic reforms that continue to stabilise the currency, control inflation and attract foreign direct investment.
The new cabinet must focus on job creation by fostering a business-friendly environment that allows enterprises to grow, supporting small and medium scale enterprises and investing in infrastructure projects.
An effective social safety net is vital in a country where more than 95% of the employable population is jobless. These should be programmes that provide better living conditions for the vulnerable groups, including the elderly, and access to affordable healthcare and education. Basic needs of ordinary Zimbabweans must be expanded and improved.
Corruption has been an albatross to economic development in Zimbabwe. Mnangagwa's new administration must demonstrate its commitment to fighting corruption at all levels, ensuring accountability and justice.
With the government's legitimacy in limbo after the just-ended elections received adverse reports from local, regional and international observer missions, which said the process was "flawed", the new administration should pursue comprehensive political reforms, including electoral reforms and strengthening democratic institutions.
Zimbabwe's future hinges on the policies and actions that the incoming cabinet and government decide to pursue. Of paramount importance to achieve these, the new government needs to promote national unity and reconciliation.
This means resolving the current political issues arising from the disgruntlements related to the August 23 general elections.
Zimbabweans have high expectations from their new leadership, and rightfully so. They seek economic stability, social welfare improvements, political reforms, and an end to corruption. These aspirations are not only valid but essential for a prosperous future.
Related Topics