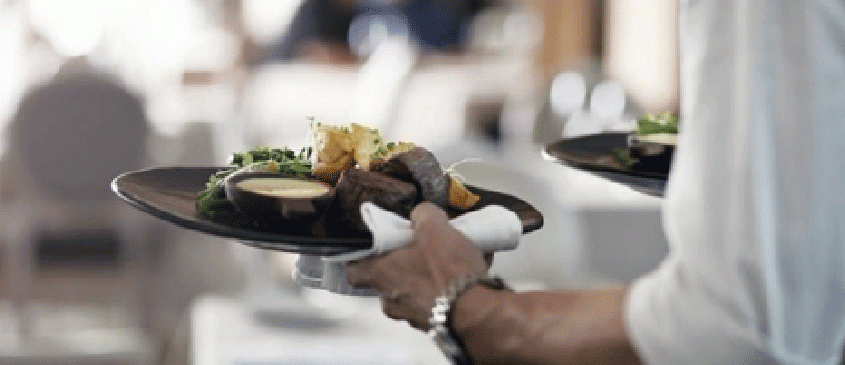 The hospitality industry is a tough one. It is about the people.
In my recent assignment as general manager of a hotel in Chobe, Botswana, for two years I often lamented that the level of service was higher in Zimbabwe. I am eating my words as my experience in the past five months is a shock.
The basics are not in place in Zimbabwe. Assignment of trainee waiters and students in hotels has always been a pet peeve as time and effort is not spent on selection and training. There is no point in having food and products on point and the waiter service is substandard. Clearing plates is a step-in service delivery that is ignored. Just today, the bill payment process took forever at a popular eatery.
The absence of a head waiter, manager, or supervisor "walking the floor", is evident. Whatever happened to seating patrons at restaurants that are not cafes or coffee shops. It is a must.
There is only one coffee shop that I have been to so far, that has a committed manager/owner that is on the ground watching and orchestrating the food and table service.
Who is measuring how long the food order takes to arrive from the kitchen, stand and supervise the process, it's the only way. Someone must always be watching. The days of customers complaining about how long the food order took is all down to poor planning and supervision.
There has been an exodus of hospitality and other talent and it is time to recruit a new brigade and invest in the customer experience process. There are oldies who need to be allowed to do what they used to do back in the day.
A new popular restaurant brand has opened recently, and I had a very positive experience. The decor is modern and the waiters that served me were experienced. However, quite a few people were disconcerted that pre-bookings are essential and walk-in reservations are not accepted. Apparently, this happened even though there was space available. The customer notices everything in this service game.
Service is part of the marketing process. There are products and also intangible services. Invisible things are difficult to pinpoint and do consistently. The businesses that sell services may have a beautiful banking hall, or office, eatery, lodge, service centre, etc, that has suitable branding, but it is not enough.
Banking halls that have queues during peak times demonstrates that the business is not looking at what is important to their customers. On pay day, the endless long queues of people, waiting for service that takes, in some instances, hours, needs attention. Those businesses could create a solution that sets them apart from the competitors and makes them a market leader in service. What is more important to talk about in their management meetings?
The internet providers and telecommunications companies have call centres and online solutions. They have improved, however, for trouble shooting there is a gap. There is nothing more infuriating than waiting for a customer service agent for more than an hour.
Supervisors, team leaders and managers should review each shift and understand the most frequent requests. Then solutions for these issues must be implemented. This will change the customer and call agent experience.
Service is delivered by individuals. This means that it can be inconsistent unless processes follow the customer's footsteps. Keep it simple, talk to customers, your team, the frontline workers who have the answers to the problem. Nobody asks them what they think. They are often too afraid to voice their opinion for fear of retribution. We have all been in those meetings, where the boss growls "what is going on here?", and everyone shivers and keeps quiet.
Customer complaints and feedback must be celebrated because they give clues to where to look to get to the root cause of glitches in the business process. The people and customer experience manager should report to the general manager so that solutions to the issues are taken seriously and it becomes second nature to resolve them. If this role doesn't exist, then think about how some of the activities can be allocated to current team members.
Frontline workers face the firing line each day from both the internal and external customers. It can feel that there is always something going wrong or a problem to resolve and a customer who wants what they want now.
Motivation is important. At the start of the day, have a team talk and the team leader should ask everyone if they are ready for the tasks ahead and where they need support. Set the deliverables upfront. This really works and is part of what I have done with sales and operations teams for many years.
Create excitement and have leader boards to measure performance criteria, how many customers, leads, conversions, complaints and revenue and the pick of the day which could be finding commodities at winning prices or something that will add value to the business. This is a daily activity and the team, whether there are three or 30 staff, will have clarity on the goals and expectations. Plus, they measure their own results and performance.
Business is tricky and I am not making AI (artificial intelligence) suggestions. These are my well tested solutions over years of experience in the crazy space that we call the workplace.
White is a born and bred Zimbabwean. A career spanning banking, hospitality and courier/logistics. — [email protected].
Related Topics