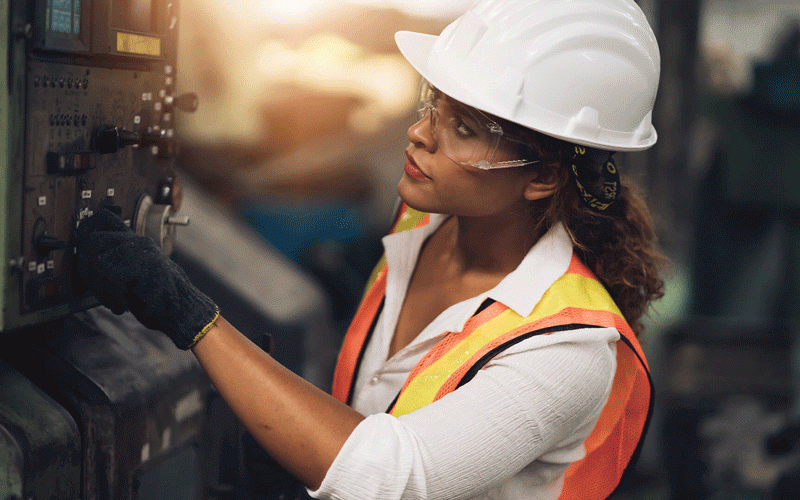 ON reflection, my path was not my dream. I wanted to study journalism at Rhodes University in Grahamstown, South Africa. When my parents refused for my best friend's family to pay for me to attend university with their daughter, who was off to study pharmacy, I was devastated.
She was a free spirit and her parents thought that I was very sensible and would be a good influence. My parents did not have the means for tertiary education.
My mother always recited the story of how at 16 years of age my grandmother told her not to come home until she had found a job that day.
After walking the length of Eloff Street in downtown Johannesburg for the entire day, she found a job at Cuthberts. She worked for them for 25 years in total and 20 of those years were in Bulawayo.
It was not an easy act to follow. Leaving school with "O" Levels meant that the only choices were teaching, hairdressing, the post office and secretarial work.
The goal was to start earning money. Career guidance tests suggested dealing with people would be a good choice. This was not helpful as that was so broad. Yet it was spot on I love working with people.
School ended early November and time was ticking and by mid-December I had a position at Barclays Bank, Selbourne Avenue in Bulawayo.
The bank was hiring two persons only without degrees. Aurial Robertson put my name forward and as teller one at the bank she had influence. The other positions were for graduates, who would embark on a management development programme.
To this day I always include non-graduates in programmes as I remember how hard it was to get a foot in the working world. In fact, I have found that vocational college are more practical for hospitality students.
It has never been easy to get a job in this country.
Do not be consumed by having a university degree if you do not have the acumen or inclination or resources. Having a trade and being a plumber or electrician will earn more money and have more opportunity than a white-collar job.
Of course, parents want their children to have the very best education because a university degree has become a minimum standard.
Following my own path was the only way and I did not have the luxury of indulgent parents or a family business to gravitate to.
My parents gave me life skills and although it has taken half a lifetime to appreciate this, it certainly made me understand that life can be rocky, and one has to work with what the circumstances are at the time.
Youngsters going off to work on cruise ships seems to be popular currently and as much as it is an adventure, I am not sure that it is a solution. The exposure is positive for the hospitality industry, however, building a career at home is a good foundation.
Support for entrepreneurs is good in Zimbabwe and more publicity is required.
There was always a solid middle-class population back in the day and these were the salt of the earth people like my parents. Nothing fancy, a simple but wholesome life. Just doing and doing an honest day's work.
The timing in my working career did not favour women in management, not then and not really at any stage.
I make no apologies for having worked my way through the corporate world for 48 years non-stop without a university degree. I had all consuming jobs, especially in hospitality and still never the money to afford to pay for a degree.
Not resting on my laurels and learning and being relevant and current in business was what drove me. Work was always my anchor and fascinated me.
The brain drain lamented on in Zimbabwe is a real issue. All stakeholders including individuals have a national duty to create a sustainable way forward.
So many people feel disheartened knowing that they will not even have the chance of a job if they do not have the minimum requirements of a university degree.
It is time for the policymakers to include life skills in the education curriculum. The well-educated population have the acumen to carve out opportunities for all Zimbabweans.
The young people I believe have the answers. The platform to springboard from is what is necessary. Entrepreneurship is already strong. How can the public and private and informal sector be on the same stage to improve the livelihoods of all?
Our Zimbabwean people have something that not many first world countries have and that is resilience, resoluteness and have been brought up to value work. No one sits and waits for social security or any benefits as that does not exist.
I know that I can always join the hustle in Mbare market if I needed to and would make sufficient money to eat each day.
Everyone has something to offer, and my plea is not to wait for or to follow others. Be curious about your life path. It is normal for it to zig zag and not go in the direction that you desired or planned. Keep solid and you will find your way.
White is a born and bred Zimbabwean. A career spanning banking, hospitality and courier/logistics. She wrote a column in The Post newspaper in Zambia for five years and published a book, Conversations with Carol as well as hosting a TV programme featuring entrepreneurs and small businesses. Passionate about team transformation, customer experience mapping, sales and marketing and leadership which combines increases in profitability and performance, she connects the dots. — [email protected]..
Related Topics