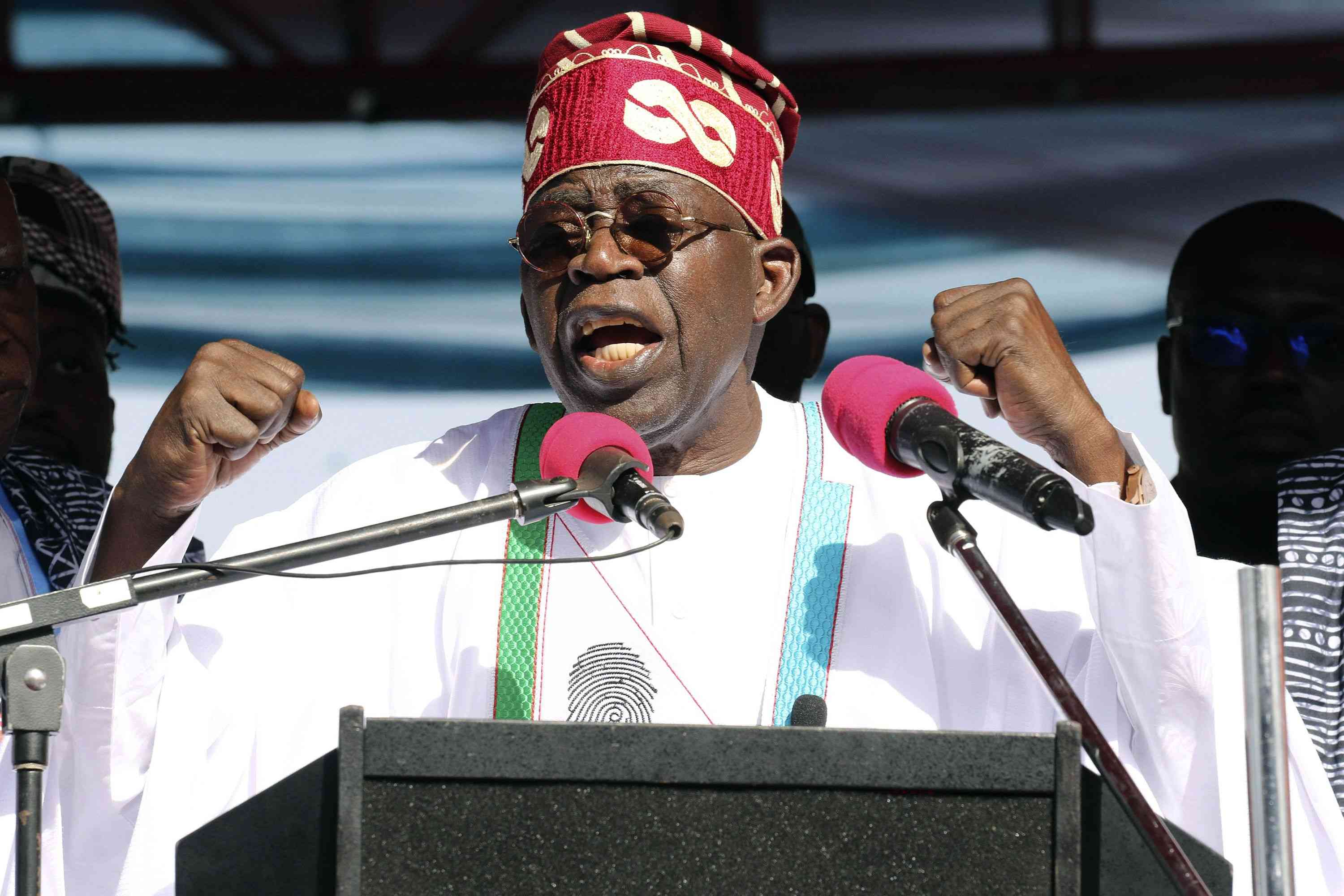 MUCKRAKER joins the nation in congratulating the people of Nigeria for their democratic election this week, which set an example for Africans all over the world.
Every day, we are told that we must "benchmark" our elections against those of other leading democracies like Nigeria. Those who have been telling us this were not wrong. There is much to learn. First lesson; when your candidate is losing during vote counting, it is recommended to swiftly move in and grab the ballots, run off with them into the bush and burn them. If that does not work, as we learned, one can always talk nicely to election officials so that they use tippex to alter the results in your favour.
In some districts, elections did not even happen. Officials from the electoral commission did not even show up. Still, the results from those constituencies were still announced. In one area, one official dug up a highway with the help of local authorities to prevent election officials from reaching his opponent's village.
Now that Bola Tinubu is president, we can only send a delegation to him to learn from his wisdom. Meanwhile, we wait for the "international community" to hit him with sanctions.
Nobody surprised
News that a foreign television news organisation, Al Jazeera, was to air a documentary showing evidence that gold is smuggled out of the country has shocked nobody. Even before the programme aired, some people in the government were already telling the masses to calm down.
Nick Mangwana, the government's megaphone, had a very reasonable reaction to the documentary; everybody steals, he says, there is nothing new here.
Said Mangwana: "Is there corruption in Zimbabwe? Yes. Is there smuggling of minerals and forex out of the country? Yes. Is there money laundering in Zimbabwe? Yes — including by NGOs — is the government fully committed to getting rid of all the above ills? That's a fact!"
We are sure that even Nick himself was laughing himself hoarse as he wrote that.
Laughing Chombo
It was not only Mangwana who was laughing to himself about corruption. Ignatius Chombo, one of the former alleged criminals surrounding our former owner, once again walked out of court with one less accusation off his back this week.
According to reports, Chombo had been charged with criminal abuse of office for allegedly getting himself a loan from what passes for our central bank under an agricultural support facility.
Like a true patriot, it is alleged, he simply diverted the money to other uses. They accused the poor man of defrauding the so-called central bank by lying that he was applying for a capital expenditure loan under the Other Crops and Livestock Support Facility to purchase farm equipment. He then, it was alleged, bought himself two big cars and a nice property in a good suburb, as a good patriot does.
Naturally, after taking a look at these charges, the authorities decided that there was no evidence linking the man to these petty crimes.
Why he was arrested in the first place is anyone's guess. If we started arresting people for taking loans from our alleged no-reserves bank and buying cars and houses, surely who would be left to run the country?
Needless demands
You know it is election season when some Western-funded rabble-rousers start making needless demands, like better pay and so forth.
According to one report, the head of some teachers' union that has an unnecessarily long name and claims to represent rural teachers, the Amalgamated Rural Teachers Union of Zimbabwe (ARTUZ), was at a meeting complaining that teachers are not being paid enough, as if they deserve it.
"A living wage premised at US$1 260 in line with the cost of living is just what we demand. We are not demanding luxuries, but money for basics," ARTUZ spokesperson Thembakuye Moyo said.
And where does he think the government will get this sort of money? He wants the government to divert the US$40 000 given to our Members of Parliament and the US$500 000 given to our ministers to pay teachers.
Does he really want our MPs and ministers to be homeless, just so we can pay some rural teachers so they show off at the local bottle store? Is he telling us a teacher is more important than a whole minister? Surely, some people have lost their minds.
This is why we need our owner to sign that NGO Bill as soon as possible.
Scott's visit
The nation welcomes to the country one Robert Scott, the United States of America deputy assistant secretary for the African Affairs Bureau, who is reportedly visiting this week.
One newspaper made sure to mention that he is the highest US official to "visit the country since the 2017 coup", as if we were hosting some angel.
What is he doing here? According to the Ministry of Foreign Affairs, Scott is here to be shown the "reform priorities" of President Emmerson Mnangagwa's government, "especially in the last five years".
If that is true, then the meetings will be very brief. Some of us were actually hoping that the man was here to apologise in person for the debilitating sanctions that his lot imposed on our country.
Meddlesome foreigners
Speaking of meddling foreigners, the European Union this week released a statement saying they are ready to send election observers to Zimbabwe.
In the statement, the EU said it was wrong to shoot people in the streets in August 2018 and in January 2019. They also want us to hold what they call "credible" elections.
According to the EU: "It is important that international human rights obligations are adhered to and the constitutional rights of the people of Zimbabwe respected."
They think that because they donated US$220 million to women's organisations in Zimbabwe this week, they can tell us what to do. Who are they to tell us to respect our own constitution?
Sham awards
Muckraker congratulates all the winners in last weekend's National Arts Merit Awards. However, there is concern that awards went to undeserving people.
For example, how is it possible that our country's owner was not considered for the Comedian of the Year Award? Did the adjudicators not hear the man telling us that he has created jobs? Do they not occasionally read his 2018 manifesto, which is full of laughs? Did they also not laugh when he told us that he is serious about arresting people for corruption? Just this week, did his officials not tell a human rights forum that they observe people's rights back home?
All that, and they pass him up for the award? We are going to protest at the offices of whoever is in charge of these sham awards. They must be arrested.
Related Topics