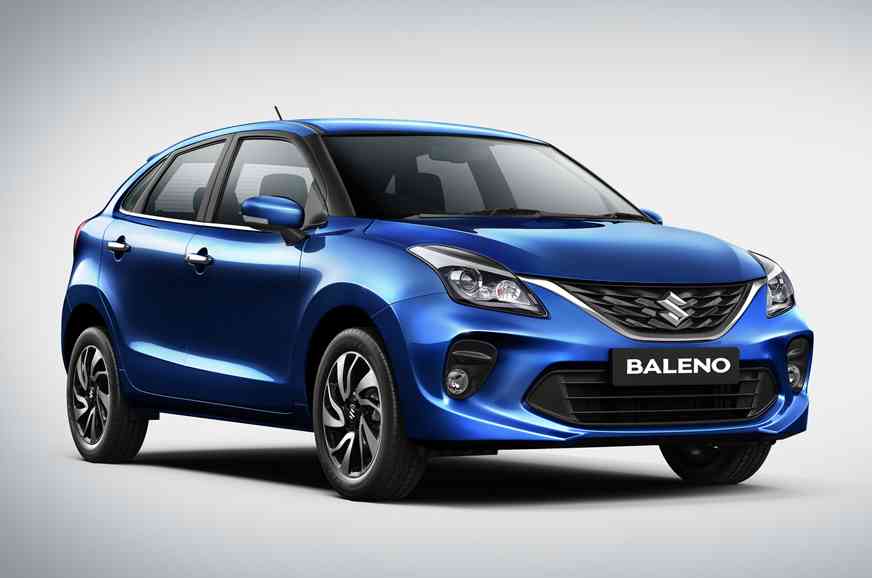 Over the past few years, it has been difficult to come up with nasty words or unfavourable comments regarding any Suzuki product. With simple, straightforward products like the Jimny, the Celerio, and the enormously well-liked Swift, they are slowly but surely becoming market leaders in their categories because they are offering products that deliver the most value for money.
Additionally, even though everyone and their dog wants an SUV, there is still demand for affordable, comfy hatchbacks like the Baleno. It's an open secret that Suzuki makes cars in the same Indian facility as Toyota does. I would like to think that the Suzuki brand has benefited from this relationship.
A recent update to the Baleno included a new exterior and interior, improved suspension, and a new 1.5-liter engine to replace the outgoing 1.4-liter unit. The 1.5 GLX manual we drove left us quite pleased with the total package.
The Baleno fits comfortably in the subcompact/B-segment automobile category. Families or those advancing in their careers who want something high-end but reasonably priced are the best candidates. Additionally, the Suzuki lineup is the best-known for its class-leading fuel economy, so you don't need to search any farther if you require a car that is economical with fuel.
The Suzuki Baleno is a fantastic starting vehicle for 2023. It isn't too big to make manoeuvring difficult when trying to negotiate parking and gauge distance. There are many driver aid technologies available depending on the trim level you desire to make operating the Baleno simple. The car still needs you to pay attention, though. If you're learning to drive in a manual transmission, the clutch action is light and easy, and the gearbox throws the gears gently but firmly. If you want, there is also a smooth-shifting automated version available.
In the case of our test vehicle, the engine is coupled to either a four-speed automatic transmission or a five-speed manual gearbox, which together create 77kW and 138Nm of torque. Wider front air intakes, a three-dimensional grille, LED projector-style headlights, LED daytime running lights, and 16-inch polished alloy wheels are some of the exterior features.
With a nine-inch infotainment system in the GLX version that we tested, a 4.2-inch colour display in the instrument cluster, reach adjustable steering, an automatically dimming rear-view mirror, and a convenient 360-degree camera, the inside has undergone significant improvement.
Additionally, it has a retractable head-up display, which is presumably useful but quite basic.
We had the previous generation as a long-term test vehicle a few years ago, and I remarked at the time that it proved to be an excellent companion since it offered a reasonably priced, well-balanced combination of economy, spaciousness, and looks... not to mention an unexpectedly large quantity of space. We travelled from Johannesburg to Nelspruit and back with four passengers and their luggage on a holiday trip in December. We drove it extensively.
An enhanced ride quality is achieved through adjustments to the steering, suspension, and drivetrain, as well as increased rigidity brought on by the use of additional high-tensile steel.
Even if the additional power isn't much, four adults especially will appreciate it. It's not intended to be a hot hatch by any means, so you have to give it a little wringing to get it to move, which somewhat increases inside noise. However, I don't believe the typical owner will be overly concerned.
When I drove the Baleno, it had no issues with being roughly handled. Although there is considerable rev overrun, particularly between second and third gears, the clutch is light, and gear changes happen quickly and smoothly. With some braking fade at the finish, just before I eased onto the highway, the steering feel was usually respectable given where it fits into the segment.
An additional gear for long drives would be a wonderful feature. At the speed limit, it revs up quite a bit, and while this doesn't appear to have a big impact on fuel economy — which showed slightly over 6L/100km — a sixth gear would make cruising more convenient.
The Suzuki Baleno moves with poise and agility akin to an athlete.
The nimble body feels stable on the road. It is incredibly simple and enjoyable to drive. The luxury experience is further enhanced by the cost-effective and practical features. Considering how much this vehicle costs, it's pretty shocking to see this level of equipment.
Overall, the Suzuki Baleno would be a welcome addition to any household. Priced from US$ 21800 in Zimbabwe it is hard to find anything in its class that offers a better overall value for money, and with the economy pounding us from all angles, the Baleno should be at the top of your list.
My decision
The Baleno has been packaged and priced superbly by Suzuki, solidly placing it among the top three cars in the subcompact car market.
With the economy biting most people and companies, this is a must have car for it delivers on value for money. You save without much compromise on comfort and performance. -andrew@muzamhindo.com.
Related Topics