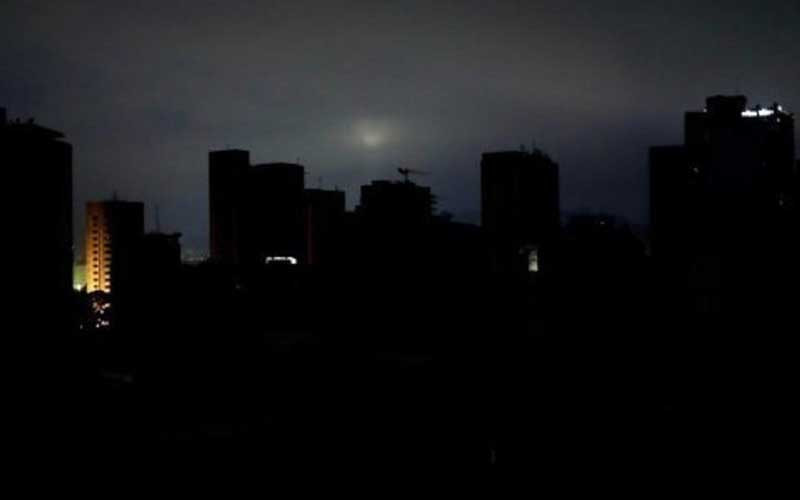 IN the past few weeks, we have deployed most of our efforts on covering the implications of rolling blackouts on Zimbabwe's economy.
As Zimbabwe's biggest business weekly, it was only natural — we left out sister publications to tackle the humanitarian crisis that is unfolding under authorities' nose, as power shortages mutate into a full-blown crisis.
We know that after feasting on the funds that Zesa Holdings has generated for four decades, these politicians have no plan.
They are relying on South Africa to fix its own power crisis, so that they fly down there cap in hand to beg for hand-outs.
They are also pinning their hopes on the Chinese government to see "light" and inject more loans.
But without follow ups, these people will not build power station to completely address the power crisis.
They will import electricity.
This government is full of cry babies who want to blame others for their own pitfalls to gain sympathy.
If they gain access to funding, for vital projects, half of it is spent on globetrotting escapades to workshops.
This is what has led us to this disgraceful situation where an economy that held so much potential 42 years ago, is now known for crises and corruption.
Roads have crumbled, dams are drying up due to siltation, schools are running without the most basic learning materials and the sanitation delivery system has collapsed.
In urban areas, almost everyone fetches water from wells for bathing.
There is very little difference between urban and rural areas.
The levels of disgrace are astounding.
But politically connected bigwigs enjoy all the trappings of high life.
My fear is, with everything at their disposals, they are not in a hurry to fix the power crisis.
They will give themselves tenders to supply solar power equipment and electrify their homes and villages.
But as they do that Zimbabwe's stuttering health delivery system will continue to suffer, with mortuaries exposed to power cuts, critical drugs going to waste as cold rooms run short of power and important medical procedures are cancelled.
To their advantage, they control the levers of power, which means they will suppress the numbers that demonstrate the extent to which profligacy had grounded the health system.
This is why Finance and Economic Development minister Mthuli Ncube once banned the publication of inflation figures.
Nobody held him to account.
My point is, politicians are not in a hurry to fix the power crisis to save lives in hospital.
Should push comes to shove, they have demonstrated that they are ready to fly their families out of the country to receive the best medical care.
Related Topics