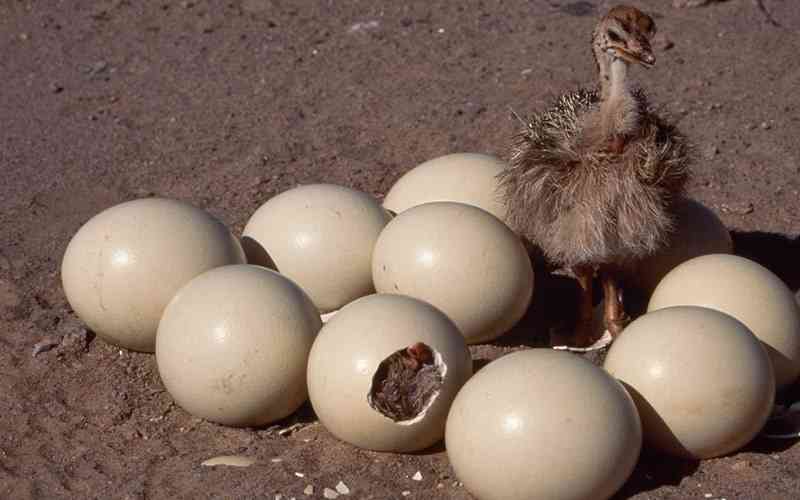 This past week brought with it too much good news for Zimbabwean farmers.
First, it was the rain. The truth of the matter is that many farmers in animal production had lost hope as their animals were dying of lack of pasture due drought.
This has been the longest time we have had to wait to receive rain. Though they were not much, the hope of greener pastures was restored. It gave many farmers the energy to push again as we wait for the beginning of the real rainy season.
The second batch of good news the farming community received was that Ethiopia and Germany were abuzz with Zimbabwean products. Germany is preparing for the farming expo in February and there is word that their food chain has requested more products from Zimbabwe apparently for their "high quality" and uniqueness. Ethiopia has also made several requests through the formal channels to receive more meat products because of their prolonged shelf life.
All this is an indication that while farmers are doing their best, there is still a lot to do for export markets both regionally and internationally.
All it needs is for a concerted effort to farm different things instead of all of us going for maize.
We need indigenous farmers who can actually do ostriches.
Once upon a time Zimbabwe used to generate about US$9 million monthly through exports of ostrich skin, meat and feathers to Europe, America and Asia.
This can still be achieved.
Before the industry went into crisis, around 200 farmers reared the bird commercially countrywide, but now just a few are left in private wildlife parks. Most of the abattoirs that served ostrich farmers collapsed, as did the trade association that lobbied for the producers.
Farmers like Peter Cunningham are still hoping that the industry will rise again but unfortunately there are very few farmers taking up this route.
"We are keeping 150 pedigree birds for breeding purposes only — anticipating that at some point, the industry will rise again. We keep these and sell a few here and there, but our maximum has to be 150 birds. We cannot carry more because we don't have enough land for that," Cunningham was recently quoted in the press.
Prior to the land reform, white farmers produced around 30 000 birds annually, collectively earning up to US$100 million.
The Ostrich Producers Association of Zimbabwe has made many pleas to farmers to try the niche market but unfortunately it is falling on deaf ears.
Commercial ostrich farming started in Zimbabwe in the mid-1980s after locals learned of its profitability from their colleagues in neighbouring South Africa, where the first commercial ostrich farm was established in about 1860. Back then the birds were raised solely for harvesting the feathers every six to eight months. South Africa has more than 65% of the world's ostrich population and also accounts for 90% of the bird's products available in the world.
About 98% of the slaughtered stock was exported as locals had not developed an appetite for ostrich meat. Local tanneries used to process the skin, which some leather workers processed into footwear, bags and ornaments.
Most of the birds were farmed in Zimbabwe's arid south-western districts where they thrived alongside cattle and game. Ostriches normally avoid areas of thick bush or heavy tree cover, and inhabit wooded grasslands and other open country, such as the plains of south-western Zimbabwe. Semi-arid, open and short-grass plains are usually associated with the highest ostrich densities - both in the wild and under farm conditions.
Ross Cooper, a University of Zimbabwe lecturer, conducted a study in 2002 on the impact of the land grab on ostrich farming. He wrote in World Poultry that as a consequence of disruptions in farming practices, the industry was under threat.
"Associated with this threat is a halt on the expansion and growth of the Zimbabwean ostrich industry. The disruptions are destroying previously established communal farming projects. Indeed, settlers are badly interfering with ostrich farming practices. The occupants keeping chickens on the farms [is] evidence [of] the total disregard for ostrich farming regulations. Settler disruptions are rated by three out of five farmers as causing significant stress to growers and breeders. Massive inflation in Zimbabwe is seriously elevating an increase in feed prices," he wrote.
Currently an ostrich fetches an average of US$250. The expenses associated with ostrich farming are largely structural as one needs a proper fence and decent housing for the bird.
They can be reared on free range, or better yet one can supplement its feed.
It is a project worth trying.
Gwabanayi is a practising journalist and a farmer in his own right. — 0772 865 703 or gwabanayi@gmail.com
Related Topics