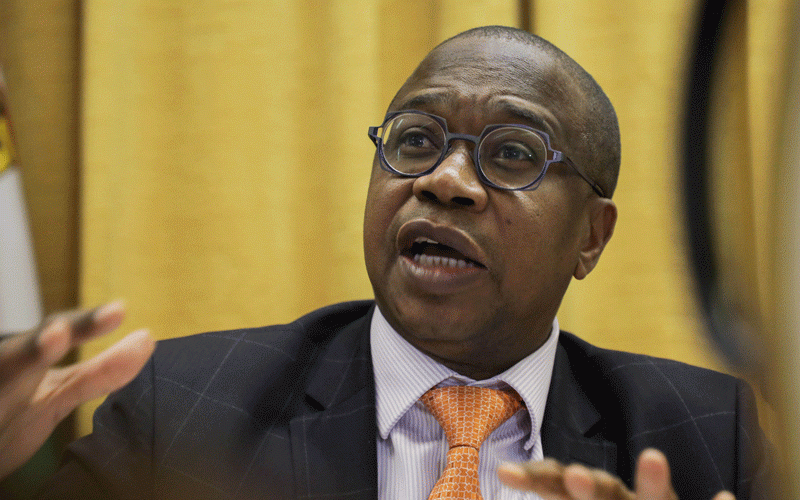 BORN and bred in the sprawling suburb of Cowdray Park, Bulawayo, in 2005, Citizens Coalition for Change (CCC) National Assembly member-designate, Pashor Raphael Sibanda, was seen as a nonentity and could not be a political threat to Zanu PF bigwigs.
Finance minister Mthuli Ncube with all the resources at his disposal entered the political ring leaving some political enthusiasts in the area with the conclusion that Sibanda was already writing his political obituary.
From installing free Wi-fi to residents, dishing out regalia and hosting a successful rally at the heart of the constituency addressed by President Emmerson Mnangagwa, among other things, Zanu PF thought the job was done.
Sibanda (28), however, proved his mettle showing those who underrated him that he had done his homework to stand in the national politics and defeat those who thought are stronger — a tale that can be likened to the biblical David versus Goliath.
At first, he was rated as a young man who wanted to bring student activism into national politics leaving Ncube with a conviction that the constituency was already in the bag.
After successfully filing his nomination papers on June 21, Ncube told journalists that people of Cowdray Park were eagerly waiting for him to work with them as a Member of Parliament, adding that he had since started developing the constituency even before he was elected.
"In fact, I have started working there. It (Cowdray Park) is a backward place in terms of development, since I am a Development minister, I have started developing the area. I want Cowdray Park to be ahead of others in terms of development. I love my job and I will do it well," Ncube said then.
Sibanda polled 8 411 votes defeating Ncube who got 6 513. His votes were far much higher than those of Mnangagwa who polled 3 317, while CCC leader Nelson Chamisa got 11 205 votes in the same constituency.
In an interview with Southern Eye on Thursday, Sibanda said leadership is his calling.
"I was born in Bulawayo and I have lived in Cowdray Park throughout my life. I attended my primary education at Tategulu (in Cowdray Park) and later moved on to Cowdray Park High (then Secondary). My early education in the heart of the constituency laid the foundation for my deep understanding of the challenges and aspirations of the local community," he said.
With a Bachelor of Commerce Honours degree in Marketing from the National University of Science and Technology (NUST) in Bulawayo, Sibanda began his political career at the tertiary institution.
"During my time at NUST, I became interested in politics, and I served as the regional secretary general of Zimbabwe National Students Union in Matabeleland. I wanted to run for president of the SRC, but the odds were stacked against me at the time. This experience allowed me to advocate the rights of marginalised and underprivileged students," he said.
Sibanda's dedication to community development and academic prowess did not go unnoticed as he bagged himself a scholarship for master's degree in international business from the University of Agder in Norway.
The CCC youth taskforce secretary-general also became a front runner in the United Nations programme, Amplifying Youth Voices in Democratisaion in Zimbabwe.
The politician said he will hit the ground running once sworn in.
"I am humbled by the support and trust bestowed upon me by the people of Cowdray Park and CCC. My goal is to champion sustainable development, uplift the lives of residents and address the pressing issues. Together we will create a brighter future," he said.
In 2013, Sibanda was elected the junior deputy mayor of Bulawayo, while doing his "A" Level at Mpopoma High School. He also worked as digital marketer for Barkers Ogilvy. In 2020 to 2021, Sibanda became chanel supervisor for Varun Beverages in Bulawayo. He was abducted and tortured several times as a youth leader for the then Movement for Democratic Change.
According to his former high school mathematics teacher, who asked not to be named, Sibanda demonstrated exceptional leadership qualities.
"He first came to us in 2008 at Cowdray Park High School. He had done his primary across the road at Tategulu Primary and had done so well that we placed him in the first class. He clicked with three other boys, and they were so brainy and clean we nicknamed them "Abafana bama blazer" (the blazer boys)," said the teacher.
"When he was in Form Four, he was poised to be head boy, but as you know there are always disputes. So, when other teachers refused to endorse him, we made him a senior prefect, but you could tell the positive impact he had on others."
Today, Sibanda has become a hero in his own right after "switching off" Ncube's political aspirations in Bulawayo.
Related Topics