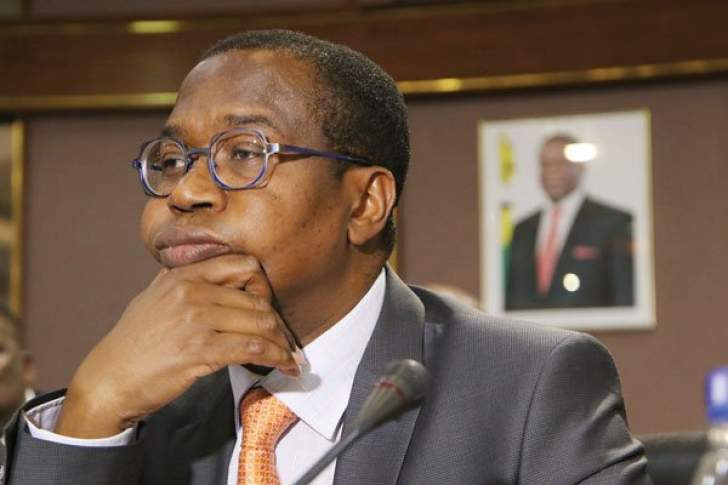 SOME Cowdray Park residents claim that Finance minister Mthuli Ncube's unsanctioned road projects in the constituency are disrupting their informal businesses.
Ncube, who wants to represent the constituency in Bulawayo in the August 23 harmonised elections on a Zanu PF ticket, has embarked on massive road rehabilitation projects as part of his campaign.
The Bulawayo City Council, however, is not happy with the minister's activities as they argue that the programme must be approved by the local authority.
Cowdray Park residents that spoke to Sunday Southern Eye said were not against the developments, but were not happy about how the roads rehabilitation programme was being implemented.
"We are not happy with the manner they are communicating about these projects," said a resident, who asked to remain anonymous for fear of victimisation.
"We have vending stalls here and all the stuff the vendors are selling is being polluted with dust
"They kick everything in their way. We don't eat the roads and this is our livelihood.
"They damaged a water pipe and we were left without water and some residents are now forced to fetch water from the (Luveve) cemetery."
Efforts to get a comment from Ncube were fruitless.
Zanu PF Bulawayo spokesperson Archibold Chiponda said he could not comment as he was driving.
Ncube has invested heavily in his campaign as he seeks to win the seat after joining President Emmerson Mnangagwa's government in 2018 as a technocrat.
Meanwhile, some Cowdray Park residents have accused the opposition Citizens Coalition for Change (CCC) of imposing an outsider as a candidate for ward six in the constitutency.
The residents claimed CCC risked losing in the ward because of tribalism.
"They are hell bent on eliminating local candidates. We don't want that and there is this guy called Hove," a resident said.
"He has since changed his name to Nkosilathi Mpofu targeting Ward 6. We won't vote for him.
"We unanimously chose Fikezweni Nyoni but they want to shut him out and Hove is working with Thokozani (Khupe) who can also forget about our votes if she carries on with her attitude."
Khupe is set to lock horns with Ncube in a constituency that has become a centre of attraction.
CCC's Bulawayo spokesperson Swithern Chirowodza reacted angrily when he was asked about the accusations that the party imposed an outsider.
"Last time you liked it when that (Sindiso) Mazibisa lawyer attacked our party," Chirowodza said.
"Are you happy as a reporter writing such a story that you are writing now?
"The fact that his name is Nkosilathi should be enough to tell you that he is Ndebele."
Political activist Effie Ncube said ignoring issues raised by the electorate may be costly for all parties.
"It is important for parties and leaders to take into account the concerns of the electorate, as voters can unite and rally behind their candidates, or else some may stay away or end up voting for other people as revenge," Ncube said.
Related Topics