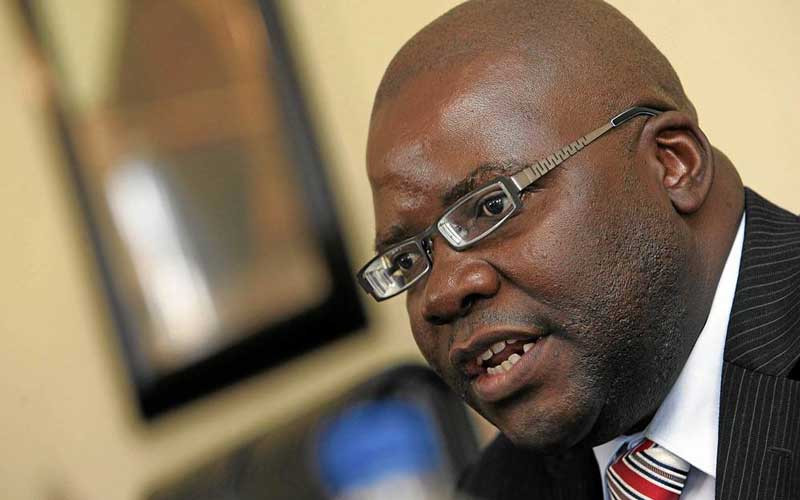 OPPOSITION Citizens Coalition for Change (CCC) interim vice-president and lawyer Tendai Biti yesterday hailed a High Court decision which clipped Local Government minister July Moyo's wings over local authorities, saying the constitutional declarator had "now left Moyo naked".
Last week, the High Court ruled that section 314 of the Urban Councils Act, which allowed Moyo to interfere on decisions made by councillors under the guise of ministerial directives, was null and void.
Addressing a Press conference in Harare yesterday, Biti said the High Court judgment was also made at a time when there is a case before the High Court in which Harare residents are challenging the US$340 million Geogenix Pomona waste management deal saying its crafting was flawed.
"The relief we got here is called a constitutional declarator; it's just clarifying the law. You now need a judgment that says what you did on July 9 when you wrote to the City of Gweru or City of Harare is unlawful, and so that is why there are many challenges around the issue of Geogenix. Tomorrow (today), the High Court will hear the matter on Geogenix and decide whether the minister's actions were lawful," Biti said.
Today, Biti will appear before the High Court on behalf of Harare residents who want the Geogenix Pomona waste management deal cancelled because they feel it is "extortionary" by demanding that the City of Harare pays US$22 000 per day for disposing waste at Pomona.
Harare councillors have already voted for cancellation of the deal, but have been forced to maintain it by Moyo, who used section 314 of the Urban Councils Act to issue a directive ordering council not to cancel the deal.
"What this judgment does is to leave the minister very naked. When we go to court tomorrow or any other day, the minister is now very naked because his actions are illegitimate; paternity has been denied to him because the courts will say that which you were relying on is unlawful. This judgment then strengthens that argument," Biti said.
The opposition has accused the ruling Zanu PF party of meddling in the affairs of local authorities, which are largely dominated and controlled by the opposition. Moyo's directives have been blamed for poor service delivery in Harare and other cities.
Biti said the January 11 judgment would go a long way in ending too much government interference on how councils are run.
"July Moyo, in particular, has been notorious for abusing section 314 and many of you will remember the countless times that Moyo has suspended mayors by giving directives, and so this is the end of it," he said.
Efforts to get a comment from Moyo were fruitless yesterday.
Related Topics