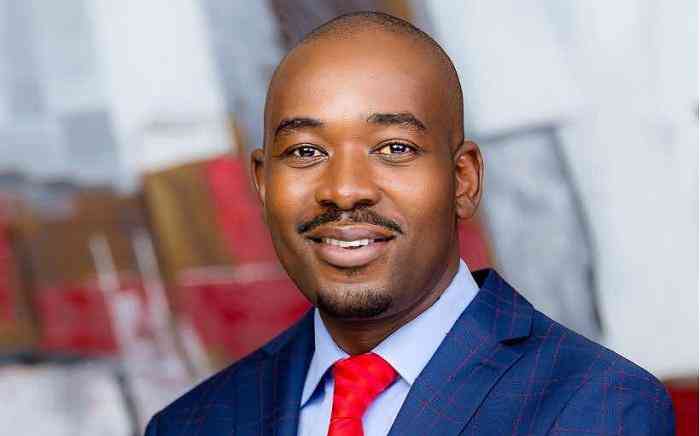 The ruling Zanu PF is plotting to bar opposition leader Nelson Chamisa and his Citizens Coalition for Change (CCC) party from contesting the 2023 elections by pushing for a constitutional amendment that stipulates that contesting parties should have a constitution and structures.
Addressing a post-Zanu PF politburo Press conference last Friday, party spokesperson Christopher Mutsvangwa, said a constitutional amendment to bar any party without a constitution from the polls would be most welcome.
"Now we are being told structures don't matter, constitutions don't matter, polices don't matter, but I matter as Mr Chamisa. No, no, no, we will not accept that, I hope that Parliament, where we have the majority to do that, will pass a law before the elections to stop such posit. We cannot accept that as a country that aspires to run things the way other countries do," Mutsvangwa said.
The plans to block Chamisa from contesting in the 2023 polls came after Zanu PF supporters violently disrupted his campaign rally in Gokwe-Kabuyuni last Thursday. The scuffle resulted in 16 CCC supporters being injured.
The ruling party has been trying to throw spanners in the path of Chamisa, who narrowly lost the 2018 elections to President Emmerson Mnangagwa.
Chamisa last week said Zanu PF had no business demanding that the CCC should have structures or a constitution.
Zanu PF has also previously proposed to raise the age limit for presidential candidates to 55 in a bid to block Chamisa.
Chamisa will be 45 in 2023, while Mnangagwa will be 80 next September.
"They are asking for our structures, why do you want (to know) our structures? We have not asked for yours, why are you so generous to want us to be so structured so that we defeat you? We want to defeat you structureless and without any structure we will defeat you all," said Chamisa during a Press conference last Friday.
"Our structure is known by ourselves, and we will not be commandeered into doing what you want us to do, we are a citizens' movement, and we take all and embrace."
Election Resource Centre programmes manager Solomon Bobosibunu yesterday said there should be uniformity among political parties when decisions such as amendments to the Constitution are being made.
"This is just politicking, politicians know how to play against each other but there should be uniformity, rather than one party deciding what should be done. We need broader participation during elections. Zanu PF must first remove a clause in the Constitution that says there should be freedom of participation if it wants to bar other parties," Bobosibunu said.
Zimbabwe Election Support Network chairperson Andrew Makoni said: "Well it's his [Mutsvangwa] party's constitutional right to push for any amendments which they believe will improve the democratic space. Other political parties and citizens can also push for democratic reforms, or oppose any laws or proposed amendments which are undemocratic."
Follow us on Twitter @NewsDayZimbabwe
Related Topics