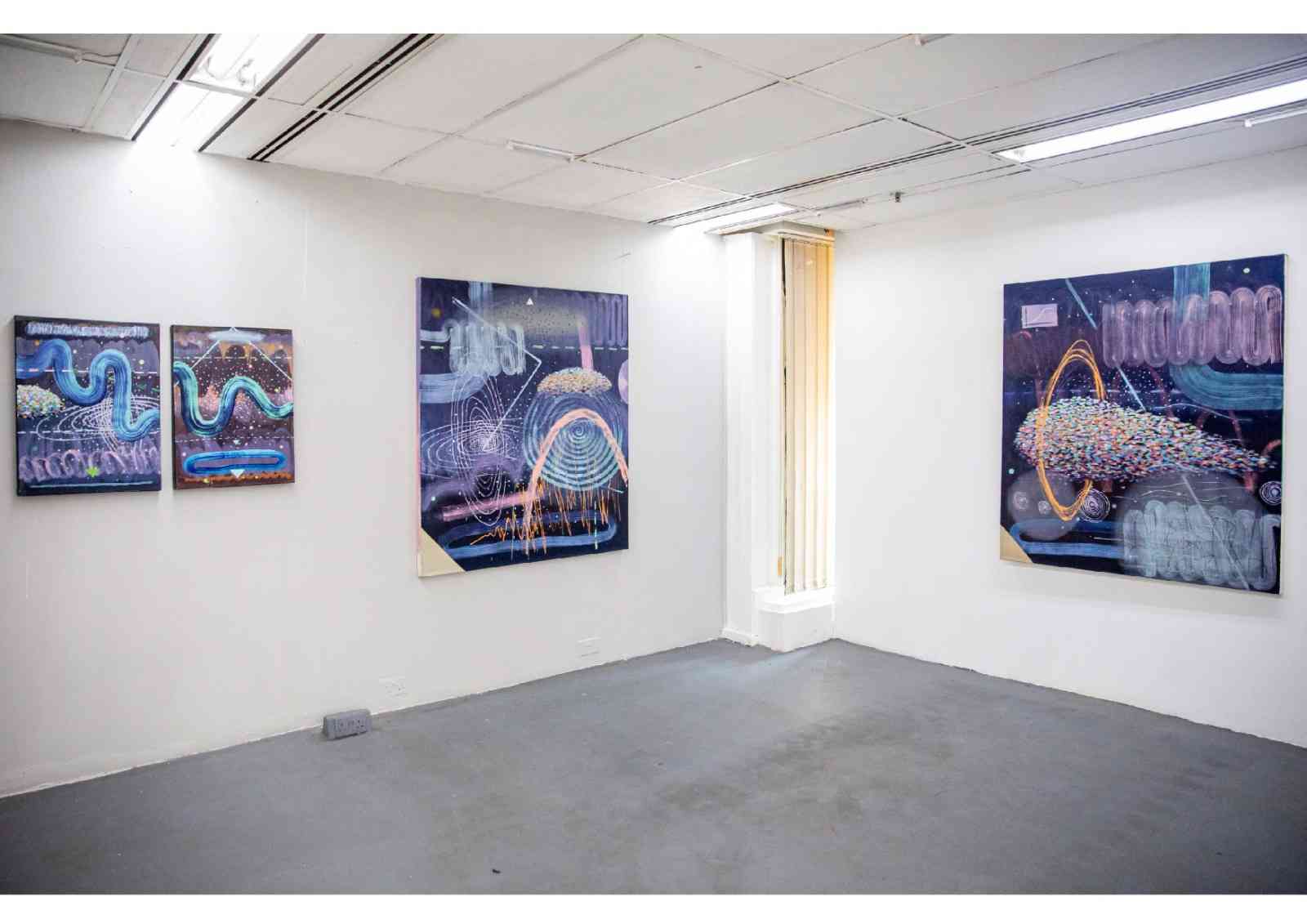 South African visual artist Pebofatso Mokoena stands out as a unique and thought-provoking talent, not only by his paintings, which act as time capsules transporting viewers to examine the artist's various themes, such as politics, architecture, family and the environment, but also by his artistic practices within the Zimbabwean contemporary art space.
Born in Alberton in the southern region of the city of Ekurhuleni, east of Johannesburg, Mokoena's first solo exhibition in Zimbabwe titled Neoclassical Taste Matrix was showcased by First Floor Gallery Harare (FFGH) in 2021. His Songs of Sankofa exhibition debuted in 2019, the same year that he was on his first solo residence with the gallery.
The Wits Young Artist Award Merit winner (2020) and Emerging Painters Invitational (EPI) top 17 Finalist (2019) has received recognition and support both locally and internationally, with his work being featured in various exhibitions and collections, including the Springs Art Library Collection, the South African Embassy Art Collection, JP Morgan Global Collection, among other private collections.
His artistic practice is not confined to the canvas alone.
The Kathorus Documents, named after the first and last syllables of three townships namely Katlehong, Thokoza and Vosloorus is the artist's historical library comprised of a collection of archival material, music videos, photos, and diagrammatic drawings.
Through the library, Mokoena revisits his childhood experiences in Thokoza and portrays the seething discontent and stress in the three townships that served as the epicentres of the anti-apartheid struggle and civil unrest in the early 1990s.
Mokoena's work greatly reflects his personal connection to this history.
On September 3, FFGH hosted the opening of his second solo show titled Space Dot Conundrums. The 14 oil-on-canvas paintings that adorn the gallery's walls will be on display until the end of the month.
One of the defining features of Mokoena's work is the dark background, which lends his objects an otherworldly ambiance as if they are suspended or in motion far in intergalactic space. Upon closer inspection, viewers can appreciate intricate patterns, symmetrical lines, and brush strokes as seen in Month End and Half-Life, Half Glory which have bold brushstrokes that meander seamlessly across the canvas.
Prisms in the shapes of cubes and cuboids, as well as spirals and zigzag patterns, are other recurring themes in Mokoena's overall art practice.
Across his paintings are also seen distinct dots of color applied in patterns to form an image that seems to represent an energy force penetrating time and space.
Some of the notable pieces in the exhibition include Sirens in the Literature, Chorus Field, Governmentology, Songs of a Jellyfish and Intergalactic Space Billiards.
Valerie Kabov, co-founder of FFGH, encapsulates the magical quality of Mokoena's art in her curatorial statement: "Scientifically, if we looked at the night sky with the capacity to see radio waves, infrared waves, ultraviolet, X-rays and gamma rays the amount of information and light received would short circuit our brains. Most of us would implode if we were to perceive life as a totality of all experiences and all-time-all-at-once and altogether.
Those who catch a glimpse of it often go mad.
Astrophysicists and mathematicians rely on analogies and thought experiments to help us fathom the unfathomable – intellectual trompe l'oeil.
"We are all 'space dots' facing 'conundrums' with each step we take in life sharing a space but experiencing it uniquely. Grace is the compassion for oneself and others seeking a truth on that path and marvelling at the beauty of the flawed and fragile encounter that is our brief spell on this planet."
In addition to his artistic endeavours, Mokoena has held sessional lecturer positions at institutions like the Faculty of Art, Design and Architecture at the University of Johannesburg and Wits University, where he has taught in relation to interdisciplinary design, drawing and contemporary practice.
Related Topics