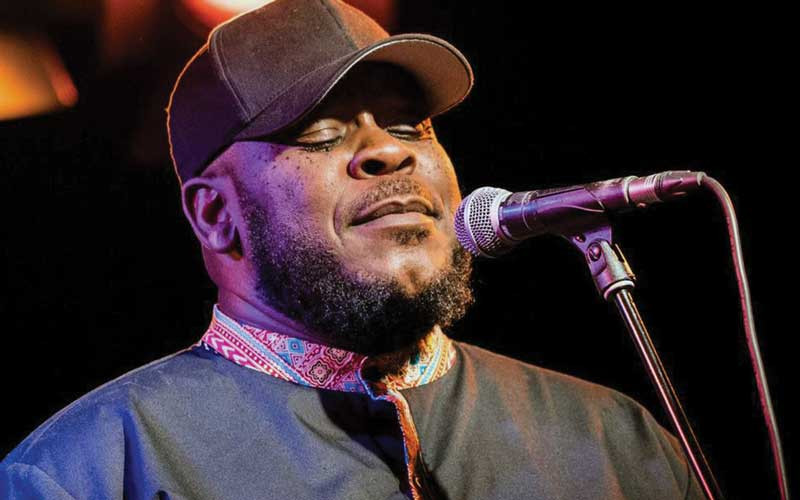 Versatile singer and songwriter Vusa Mkhaya is set to make his debut solo performance at the National Gallery of Zimbabwe in Bulawayo on September 28.
The show, dubbed "The Vusa Mkhaya Experience", will be held in collaboration with Intwasa Arts Festival in Bulawayo.
Intwasa Arts Festival koBulawayo is a non-profit arts organisation that creates and delivers unique forums for varied cultural and creative expressions. Over the course of 17 years, the festival has held over a 100 workshops and created forums that highlight the diversity of human cultures and creation in disciplines such as music, film, spoken word, theatre, dance, literary arts, fashion and crafts.
Intwasa marketing and communication officer Nkululeko Nkala said the show is one of the many others being curated for the annual showcase.
"Vusa is one of the city's exports flying the country's flag high. We are bringing that quality to the people's doorsteps. The show adds value to our diverse programme for this year," Nkala said in an interview. "He is one of the few artists performing week-in week-out at various international stages that many have never seen live."
Mkhaya has travelled to over 250 cities in 50 countries performing in theatres, festivals and arenas.
Speaking from his Austrian base, the imbube crooner told IndependentXtra that fans can expect to see him perform some of his best songs from four of his albums.
"It's always nice to perform in Bulawayo because it's home," he said. "Returning to perform after travelling outside of the country and outside of Africa is always refreshing and entertaining because I will be performing to an audience that understands my lyrics; so I don't have to explain each and every song because they comprehend what I would be singing. It's a great feeling when people sing along as I sing and talk in IsiNdebele in-between songs."
Mkhaya last performed in Bulawayo in October last year during a gig that was sadly cut short by police.
As part of Insingizi, Mkhaya and the group released their debut song, Voices of Southern Africa/Spirit of Africa (2004), sold 250 000 units in North America. His solo work includes The Spirit of Ubuntu (2006), Vocalism (2012), and Umanyanyatha (2016), which was re-released internationally as Songs From The Soul of Zimbabwe (2020).
As a vocalist, music producer, cultural activist and creative director, the internationally renowned musician has worked on several projects, including the opening of the Olympic World Winter Games in Austria in 2017. He provided lead vocals on three songs in the 2018 French film Mia and The White Lion, starring Daniah de Villiers, Mélanie Laurent and Langley Kirkwood.
He also sung the title song for the short film Watu Wote, which was nominated for an Oscar in 2018.
In 2015, he was nominated for the Austrian World Music Awards for his 15-track project titled Vocalism, and in 2019, he received the Zimbabwe Achievers Award (UK) for service to music and cultural advancement.
In his fourth studio album, Khanyisa (2021), he teamed with a cohort of Bulawayo artists on a song titled Masiyephambili, which features singers such as Mimmie Tarukwana, Novuyo Seagirl, Qeqe Mntambo, Cingi, Moyoxide, Vuyo Brown, Asaph, among others.
His most recent release, Highlanders Eka Matshobana, is a collaboration with famed South African songwriter and composer Freddy "Amadamara" Gwala, dedicated to Highlanders Football Club. The song, which was released last Friday, celebrates the club's recent impressive winning streak on the football field.
Fans can expect a total "Vusa Mkhaya Experience" with no opening acts and only the artist and his band performing the entire night. Advance tickets are available for US$10 at Studio 10, situated within the gallery premises in Bulawayo.
Related Topics