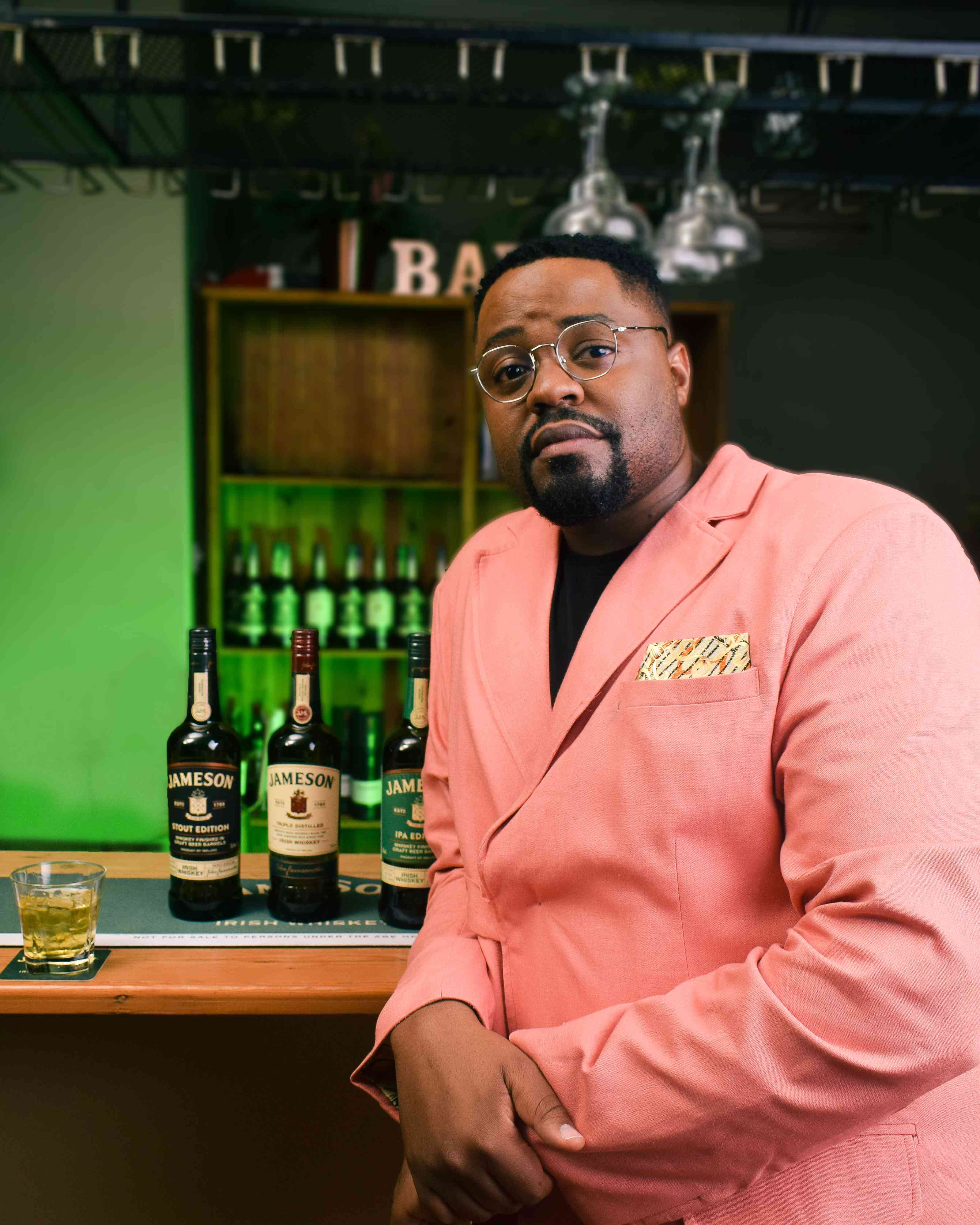 Phil Chard, a local award-winning entrepreneur, content producer, and marketer, was recently named one of the 100 most inspiring African entrepreneurs as part of the African Founders Conglomerate's Africa Day-inspired list of male entrepreneurs of African descent. Chard is the managing director of Point Black Africa, a full-service digital advertising and content marketing agency.
The African Founders Conglomerate was established in 2021 and is based in Accra, Ghana. It describes itself as a social enterprise founded to further the development of Africa and other disadvantaged countries throughout the world through storytelling, recognition, and advocacy.
Entrepreneurs on the list include Bathu Shoes founder Theo Baloyi (SA), Amplify Africa co-founder Tim Adeyeba (Nigeria), philanthropist Mathew Mensah (Ghana), real estate developer Freedom Jacob Caesar (Ghana), YouTuber Wode Maya (Ghana), actor, comedian, and radio host Idris Sultan (Tanzania), and Summy Francis (Nigeria).
"I am truly humbled and surprised to be considered for such a prestigious accolade alongside some incredibly respected names across such a wide spectrum of industries. It is great that the hard work we have been putting in at Point Black is being recognised and respected. Thank you to the African Founders Conglomerate and their team," Chard told IndependentXtra.
Point Black, founded in 2014, is a dynamic agency that works with a diverse range of clients, from individuals to multinational franchises such as Pizza Hut, Old Mutual, and MultiChoice.
They provide services in digital marketing and media, corporate communications, public relations management, multimedia, and entertainment.
Their expertise is in content creation, consulting, public relations, event management, and social media consulting.
In 2021, the agency partnered with Bullred Distribution, the official local distributor of the Irish whiskey brand Jameson, to address the issue of illicit Jameson whiskey flooding the market.
They developed and executed the Jameson Buy Original campaign, which included raising awareness about the health risks associated with consuming counterfeit alcohol and providing information on how to identify genuine Jameson bottles. Point Black also designed and created illustrations for the British Council's English Club resource book, used by teachers who are working in English clubs across Sub-Saharan Africa.
Apart from their advertising and marketing services, Point Black is also a music distributor and sub-publisher.
They represent artists such as Raydizz, HALU!, Hillzy, GZE, Grammy nominee Daecolm, and Rymez for their Pungwe Sessions. Recently, they signed a young artist named Jordan Moozy.
Phil Chard is also recognised for his contributions as a digital content creator. He has been blogging and podcasting for nearly a decade using platforms like 2 Broke Twimbos and The African Hip Hop Blog, a multi-award-winning blog that operated from 2008 to 2017. In 2015, it won the Best Blog About Africa at the second edition of the African Blogger Awards.
Chard's collaboration with platinum-selling producer Rodney Rymez Hwingwiri resulted in the Zim Hip Hop project named Pungwe Sessions Vol 1, which featured the popular track Phil Chiyangwa by Jnr Brown. The song was on the ZiFM Urban chart for 10 weeks and was play listed in the Big Brother Africa reality show (2014).
2 Broke Twimbos is a podcast and website hosted by Chard and radio host Danis Dube aka DannyThatGuy who is also the communications director at Point Black. Its purpose is to educate creatives and document African music, celebrities, pop culture, and events.
They interview celebrities from across the continent and document their achievements. The podcast won Best Online Media at the 2016 Zimbabwe Music Awards.
Chard and Danis, along with journalist and public relations professional Ranga Mberi, music journalist Tafadzwa Madzika, former editor Henry Makiwa, and lawyer, creative Bheki Ncube, were in charge of curating a list of some of Zimbabwe's most influential albums that have had a significant impact on the local music scene when Apple Music honored local music in April by curating a special page acknowledging some of the county's best albums to be released since independence.
Related Topics