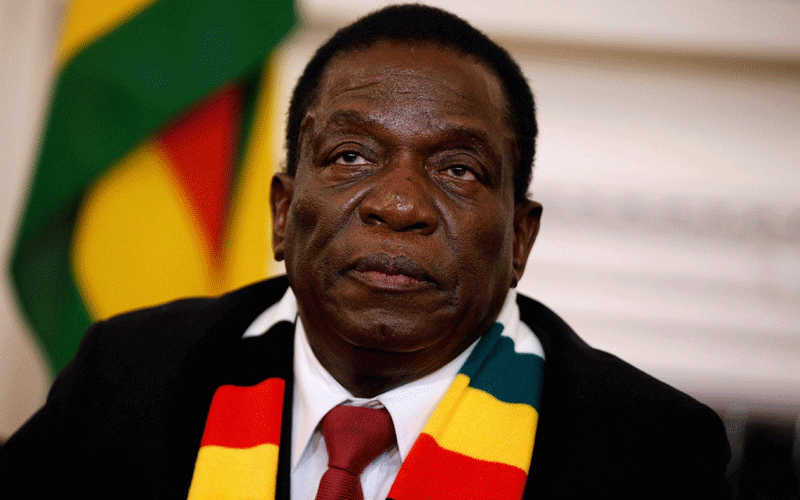 Two important things came up in our coverage of illicit financial flows (IFFs) this week — the plunder of Zimbabwe's vast mineral endowment has rocketed to dangerous proportions, but authorities are ill equipped or reluctant to stand up.
Many of them cannot deal with the mess that they and their cronies have deliberately created to turn this country into a hotspot for unrestrained theft.
Creating confusion in order to loot is a language that many bigwigs in President Emmerson Mnangagwa's government have perfectly mastered.
It was like this during the final years of the late strongman, Robert Mugabe's rule.
Current politicians are only picking the baton to give it to future generations of rulers, who are most likely members of their own bloodline. The mayhem that has ripped Zimbabwe's economy apart for 23 years is a case in point. Mnangagwa's officials are among those firing up a deadly foreign currency black market by accessing cheap United States dollars from official channels, before off-loading them into backstage markets for huge margins.
There, millions of desperate and vulnerable citizens are being forced to buy greenbacks at extortionist rates because banks won't sell to them at official rates.
But they have no choice because they need foreign currency for their domestic requirements. Their own currency has been battered by corruption. So, they have to buy other people's currencies first, in order to buy food and medicine.
As we report in several articles this week, this rot is not only confined to the foreign currency black market. Crooks are found everywhere where heinous economic crimes are committed.
They know that they won't be held to account because of their close proximity to power. It is not the ordinary Zimbabwean who spirits US$15 billion of mineral wealth to offshore jurisdictions annually. Looting at an industrial scale can only be brazenly executed by those with political and financial muscle.
They know which batons to press. This is why resource campaigners are worried that despite presiding over a fairly robust legal and institutional frameworks to combat IFFs, Zimbabwe continues to be affected by smuggling. The attitude in Zimbabwe is that authorities see resource campaigners as agencies of the West. When they give warnings like what the Centre for Natural Resource Governance (CNRG) did this week, they are ignored or threatened with harm. Government is comfortable when it is showered with praise by its own agencies, who give it compromised or massaged information.
It is a tragedy that has taken this economy to the swamps.
Before, it was estimated that the annual cost of IFFs to Zimbabwe was between US$2,7 billion and US$5,7 billion. US$15 billion is not only higher than government's aspirations to bolster mineral revenues to US$12 billion annually from December this year, but it is a real catastrophe.
These statistics must be taken seriously, analysed and used to come up with ways of defending Zimbabwe's birthright from mindless looters. If this government is not ready to do this, it is unfit to command.
Related Topics