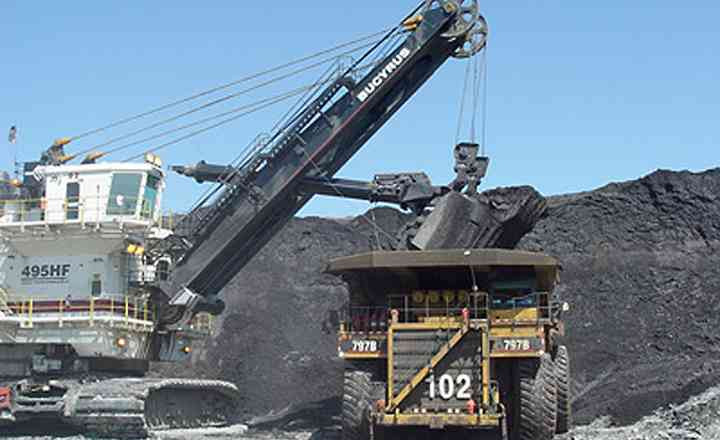 LONDON Stock Exchange-listed firm Contango Holdings has entered into a new offtake arrangement with TransOre International FZE for the sale of up to 20 000 tonnes per month of washed coking coal.
This was announced in a report released by the company this week.
Contango is spearheading the development of the Lubu Coal project in the Hwange district of Matabeleland North.
TransOre is a UAE registered entity managing a portfolio of global commodity supply chains. TransOre facilitates the marketing, processing, financing and transportation of essential raw materials.
Their aim is to source bulk commodities from low-cost regions in Sub-Saharan Africa and supply high demand markets in Europe, the Middle East, Asia and beyond.
Lubu Coal, its flagship asset, is also known as the Muchesu Project. The TransOre deal is expected to replace the non-exclusive contract, which is in place with AtoZ Investments (Pty) Limited.
The TransOre contract is priced at the prevailing Minerals Marketing Corporation of Zimbabwe (MMCZ) coking coal price, currently at US$120/tonne.
TransOre is set to take coal produced at Muchesu and handle all logistics and transport costs, through its affiliate, African Rail International FZE African Rail Company.
TransOre currently holds an allocation for exporting coal through the Dry Bulk Terminal at the Maputo Port, Mozambique.
Chief executive officer of Contango Holdings Carl Esprey said he was pleased to have embarked on the project as it was doubling the firm's existing offtake.
"We are delighted to enter into this offtake contract with TransOre, doubling our existing offtake and replacing our non-exclusive offtake with AtoZ," Esprey.
"We have been in discussion with TransOre for some time and have been impressed by their operations and network. They bring a sizeable logistics operation, which we believe is more aligned with Contango's objectives moving forward as we develop our world class Muchesu project.
"This new contract is in addition to the ongoing discussions under the previously reported MoU with a global Multi-National Company (MNC).
"These discussions are centered around a larger coke operation at Muchesu.
"We expect to deliver further samples of our washed coal to the MNC later this month as part of the final stages of due diligence on the coke qualities of our product," he said.
Commenting on the agreement, Alexander Schamber, chief commercial officer of TransOre, said he was excited as the project was promising to bring Zimbabwe great benefits.
"I am pleased our discussions with Contango have reached a positive conclusion and we have entered into an offtake arrangement for up to 20 000 tonnes per month of washed coking and high grade metallurgical coal," he said.
"TransOre and its affiliate companies are very active throughout southern Africa, and we will be able to leverage our existing infrastructure and logistics experience to ensure efficient delivery of coal from the Muchesu project to our customers.
"We very much view this as the start of a long term and larger working relationship as we unlock the value of the Muchesu coal project in a collaborative fashion.
"We are also excited to playing a central role in a project that promises to bring such great benefit to the country of Zimbabwe and its people," he added.
Related Topics