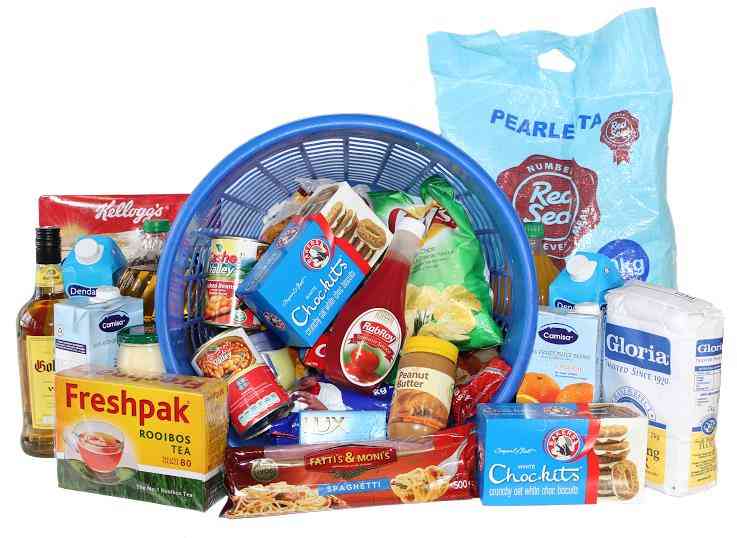 The idea that food hampers is one of the employee motivators is debatable. An across-the-board reward is questionable for the good performers as everyone receives one regardless.
The hampers were done with good intentions as there were shortages of staple foods and companies have been able to source in bulk and distribute. This has in many instances been viewed as part of the remuneration and the effect of the hamper being a reward perhaps has been lost.
One-size-fits-all and the usual cry from human resources (HR) of precedents not being set stifles thinking outside the box. Employee engagement is about the little things when it comes to material gestures.
Handwritten thank you notes from the managers for a job well done goes a long way accompanied by a subscription to a magazine or movie tickets for the family.
Since pizzas are the national dish for children, even a pizza voucher would be something that creates a smile.
One Valentine's Day at DHL in Harare, the sales team gave red socks to the couriers (drivers) to say thank you for their hard work. A pair of red socks sorted out departmental disputes!
There are a host of things that can be done without money or a very little outlay. The thought counts.
On Tuesdays, I would have a team talk for 20 minutes, buy doughnuts, and surprise the team with a topic of discussion around a topical piece of news in the newspaper. The reason being that salespeople would most often end up in discussions with customers about such topics and wouldn't always be able to articulate a viewpoint.
Stop boring your employees to death with meetings where the manager drones on and on. Allocate the agenda and running of the meeting to different managers and staff so that when you are not around the meeting is a habit. Set the timer for 30 minutes and stick to it. Teach the team to come to meetings prepared.
Sports days at work as well as supporting the company soccer team are usually well received. Ask the team what they would like to see improved or implemented.
On the flip side of the coin, it has happened many times to me in a new management position that the staff have lamented that there are no after-hours staff activities. I usually throw the question back — who is stopping you?! In many cases, unless management got involved, the ideas fell flat.
The key drivers are getting to know each other so that working together becomes more productive. There are so many fun things to do before a meeting and it takes three minutes to do an energiser.
Last week, I was a speaker at the Marketing Association of Zimbabwe Winter School in Nyanga and, for the second day, where there over 60 delegates, the ice breaker that I planned was not going to work because of the set up of the chairs and tables. Mr Google came to the rescue and the Penguin dance was just perfect.
Since it was freezing, we imagined we were Penguins and danced for a few minutes. There was a prize for the best dancer although they didn't need encouragement.
The two presentations that I delivered had to do with employee engagement being key to delivering excellent customer service. And re-engineering the business model to create customer service. These days everyone can find enough information online and so the task that I gave myself was to dip into my own working knowledge and experience and deliver that in a way that is useful and makes a difference to the participants and their workplaces.
Presenting should not be about a million slides packed with information. People get busy answering e-mails or their WhatsApp messages if you don't engage them and keep them on their toes.
A meeting of minds with marketing and HR is long overdue. Such beneficial creative, people-focused campaigns would emerge.
The first thing is having people (employee) champions in each department. A people experience manager is more than an HR function. The type of organisation and size should be taken into consideration and whether this position makes sense.
Last year, at a hotel I was working at in Chobe, Botswana, the people experience manager was flown in from Israel to do a site inspection to check whether she approved of it for the people.
Lucky for us, she loved everything about the hotel whereas the travel agent and the Israeli company team had been giving us a hard time. She swung the business, and it was so interesting to observe. The hotel was booked out 106 rooms for one night and the attention to detail was equivalent to a presidential visit.
We tend to be stuck in a time warp in business. If I hear the phrase once more — "but Covid happened", I shall scream. The pandemic ended three years ago and as much as there was a catastrophic fall-out — especially for the hospitality business worldwide and all businesses that remain standing is a real feat — we have to stop using Covid as an excuse. Granted, we can say that we are in the recovery stage since Covid.
This gives us a great opportunity to start from scratch. Looking at how things were in 2019 and thinking that they can just be continued with is just not possible. Never have the people and the customer been so instrumental in the future of business.
People have changed. Has your business conducted a "peoples pow-wow" as part of the strategic plan and asked and listened to what their fears, concerns, ideas and suggestions are? That's your homework for this week. I would love to be a fly on the wall.
Don't forget the energiser.
White is a born and bred Zimbabwean. A career spanning banking, hospitality and courier/logistics. She wrote a column in The Post newspaper in Zambia for five years and published a book, Conversations with Carol, as well as hosting a TV programme featuring entrepreneurs and small businesses. Passionate about team transformation, customer experience mapping, sales and marketing and leadership which combines increases in profitability and performance, she connects the dots. — [email protected].
Related Topics