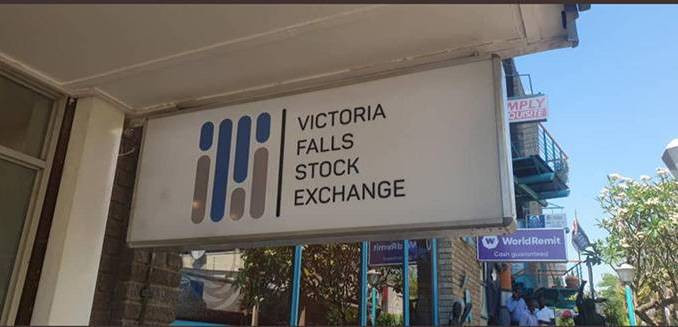 A STRING of Victoria Falls Stock Exchange (VFEX) listed blue chips will rave up acquisition sprees this year, spurred by elevated liquidity flows on the forex-indexed bourse, according to forecasts by researchers at Inter Horizon Securities (IH).
Bulls were unblinking on Zimbabwe's relatively new stock exchange in 2022, pushing market capitalisation to US$340 million at the end September, from US$260 million in January.
VFEX's fine run was underpinned by a flood in foreign deals.
Analysts say after sitting on the fence for two years, markets were beginning to see positive spinoffs from a bourse that had been held back by its politically-motivated launch.
VFEX kicked off in October 2020 with pan-African seed technology outfit Seed Co International as the first listing.
Jersey-listed gold miner Caledonia Mining Corporation, croc breeder Padenga and Bindura Nickel Corporation would join later, following a listing drought.
Fast food chain Simbisa Brands, National Foods and platinum producer Karo Mining Holdings listed last year.
VFEX is dominated by some of Zimbabwe's most ambitious firms.
IH sees firms like Simbisa and Caledonia accelerating their appetite to expand this year.
"With the ability to raise foreign currency capital on the VFEX, we expect to see the listed entities registering growth both organically and through acquisitions," VFEX said in a note to clients this week.
"We are of the view that companies like Simbisa Brands Limited will continue expanding their footprints into the region. Caledonia is expected to continue expanding its mining assets with the company having recently acquired Bilboes Gold making it one of the largest mining companies in Zimbabwe. Another expansion initiative underway is the development of the Karo project, aided by a capital raise via bond instrument issuance. We expect the same themes to prevail on the VFEX in 2023," IH noted.
In September, Simbisa said it had a US$19,3 million war chest to roll out almost 100 new branches during the 2022 financial year.
The firm that presides over a series of top-end restaurant chains including Chicken Inn and Pizza Inn, has also been scouting for regional opportunities.
In January, free-spending Caledonia paid over US$60 million to complete the acquisition of Bilboes, a Zimbabwean gold asset.
The transaction transformed Caledonia into one of the country's biggest mining houses.
Bilboes controls large, high grade gold deposits located approximately 75 km north of Bulawayo.
It plans to restart an oxide operation at Bilboes from this month, and it expects the start of gold recovery from the heap leach from March.
Padenga has diversified from a predominantly crocodile business into mining, where it has pounced on two key gold mines in Zimbabwe.
IH sees these firms continuing their acquisition and expansion projects as capital flows from VFEX.
"Of note is the appreciation of share price of companies migrating to the VFEX as prices adjust to fair value. We are of the view that the exodus of counters from the ZSE (Zimbabwe Stock Exchange) to the VFEX will continue in 2023 as companies take advantage of the benefits on the bourse," added IH Securities.
Related Topics