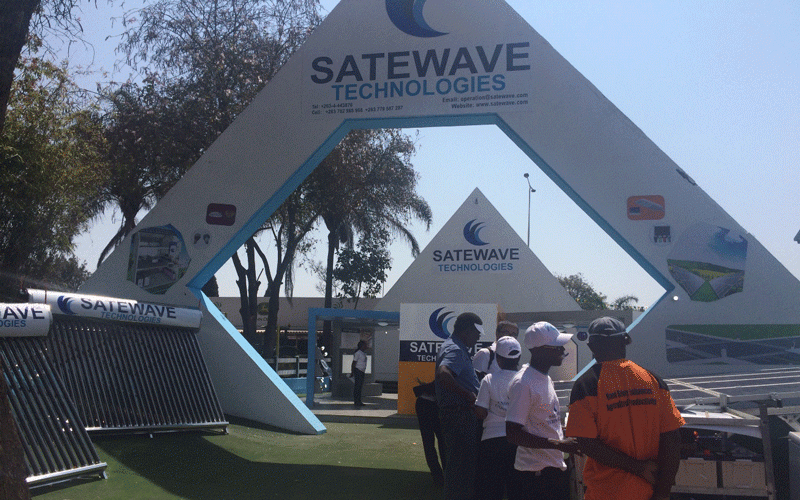 DIVERSIFIED technology firm, Satewave Technologies has waded into Zimbabwe's troublesome power supply challenges by rolling out an array of solar power solutions.
Zimbabwe's prolonged power shortage recently worsened after the entity that manages southern Africa's biggest dam ordered the suspension of electricity generation at its main hydro plant because of a water shortage.
Satewave Technologies director Xiao Feng said the company has several solar solutions to address the current power challenges.
"We are a technology company and we have several solar solutions for companies and even households. The company understand the current power demands and we have tailor-made solutions to address the power crisis even for the industry and households.
"Satewave is committed to providing smarter energy solutions. Our dedication to producing quality, high-performance products is reflected in our world-record-setting technologies and corroborated by exhaustive third-party testing," Feng said.
The company has also been instrumental in addressing the traffic challenges that have been bedevilling several cities and urban centres across the country.
Recently the company installed solar power traffic lights for Harare and Ruwa in a bid to curb traffic congestion mainly triggered by non-working traffic lights due to load shedding.
Satewave Technologies is a leader in photovoltaic modules, solutions and services. The company today drives smart energy together with installers, distributors, utilities and developers worldwide.
The company is an innovative shaper of the global solar industry, operating both upstream in module supply and downstream in project development.
Among several projects, Satewave also supplied tablets used for the Zimstat census project for 2022 as well as the Netone solarisation where the company is currently solarising 100 base stations across the country and the mobile firm's network upgrade.
Satewave Technologies donated 4 PCR Machines and kits to the Mozambican consulate in February 2022.
The Mozambique Minister of Health was visiting Zimbabwe and taking a tour of the exhibition of the medical facilities.
Satewave Technologies also donated over 90 PCR machines to the Ministry of Health and Child Care in June 2021.
In further support of the Ministry, we also donated surgical tie-back masks, goggles and eye medicine. Currently, we are finalising an MOU which incorporates the upgrading of hospitals and medical equipment and supplies.
Satewave Technologies further donated 2 PCR machines, test kits and swabs, traditional Chinese Medicine Lianhua Qingwen to the ministry and air conditioning units for the Manyame School.
"We are supplying Traditional Medicine to Zimparks which is the government authority for Zimbabwe's National Parks and Wildlife. They are also responsible for the testing of wild animals.
"We have also donated cars to Zimparks to assist in conservation support," she added.
Related Topics