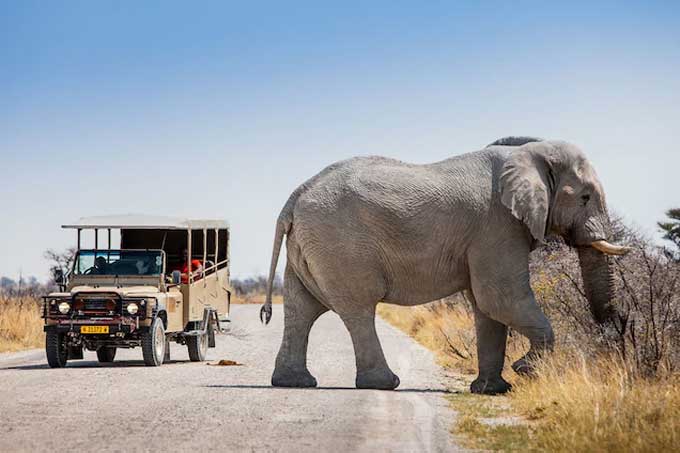 By Burzil Dube LOTS of  superlatives extolling virtues of the tourism industry  have always be written glowingly and this might have  given birth to the word "hospitality", which has also taken the sector by storm.
True to its hospitality description, most tourist related places are always on a crusade of wooing various to visit such localities on pastime or business related matters.
However, there are downsides issues also found within the travelling and touring industry that cannot be easily ignored, but might be very beneficial to any visitor.
Yours Truly will this week highlight abridged versions of recent hair raising encounters written by visitors who, however, vowed to continue visiting such places as they consider such issues to be part of a learning curve and experience.
The first hand stories were made possible by Justin Salani, a fellow Lowveld-based scribe, who is also on a similar crusade of promoting the travelling and touring. If there were a dozen of individuals with the ilk such as that of Salani, the country's tourism industry would have been a cut above the rest within the hospitality industry.
And here we go on an incident that recently happened in the lowveld.
"Travelling into the wild is exhilarating and therapeutic. However, the journey can turn ugly especially due to encroachment on pristine wildlife habitats.
"Sometime last year an elephant damaged a tourist vehicle in the Gonarezhou National Park.
"The Gonarezhou supporter, a Mr Donovan was driving his Ford Ranger to the Chilojo Cliffs East Viewpoint when they came around a corner and met a group of five elephants.
"One suddenly charged and in an attempt to evade the oncoming elephant, he reversed (the vehicle) and unfortunately hitting a tree and becoming stranded at which point the elephant was already on the vehicle.
"Thankfully none of the occupants in the vehicle were injured. The incident created a storm of messages on social media, particularly WhatsApp with many offering their offerings their opinions.
"Gonarezhou provided assistance with the recovery of the vehicle constructively. It should be noted that elephants in the Gonarezhou National Park have long suffered from unrest. As a result of this past trauma, they have earned a reputation of being aggressive."
This particular tourist explained that has been coming to the national park during the past 22 years and has never encountered such an incident. Despite the setback, he assured the game reserve authorities that more visits beckon despite the in incident.
Moral of the story: extreme caution is needed when touring as an encroachment may result in random attacks.
Another tourist from Copenhagen learnt it the hard, but nice way while recently touring some placed in Africa.
Their trip began in Johannesburg, South Africa where they navigated through Botswana with the intention to finish their escapade in Victoria Falls. The plan was to fly back into South Africa for three nights in Cape Town before departing home to Copenhagen.
The incredible 10-day safari experience's final stop at Victoria Falls was meant to be a perfect conclusion to this bucket list trip.
"With everything in order, we made our way to the airport for our flight to Cape Town and were excited to relax in a luxury hotel and have some time alone after a group tour.
"Once we reached the airport our travel horror story began. We entered the airport and approached the ticket gate to pick up our boarding passes.
"My partner received his, but then I was informed that I could not be ticketed.
"It was explained that I did not meet passport requirements to enter South Africa.  I was puzzled as I had been there for a week and a half before with no issues. As an American I also qualified for a visa-free entry and only required a single passport stamp on arrival.
"Then it was later explained to me that I was denied boarding because I received a few stamps during my travels and no longer met passport requirements.
"South Africa has a separate passport policy that requires two consecutive empty pages to enter the country regardless of visa status. I fit the requirements when I started the trip but did not when I was set to fly home."
Luckily they had to reroute their flight through Doha and spent two nights in a new city that was not on their initial itinerary.
"All in all it was a lesson in planning and preparation and we will always check passport requirements as well as visa requirements when we travel in the future. We had a fantastic trip and adjusted to the circumstances we were met with."
It was indeed a lesson according to Yours Truly.
Till we meet again in the next column.
Related Topics