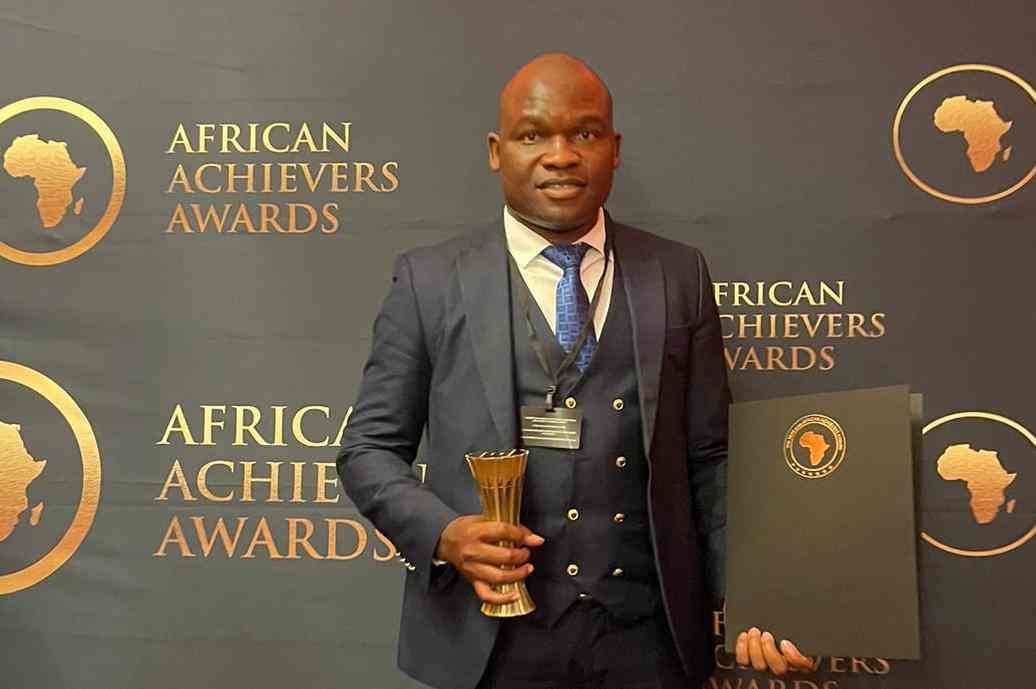 MIDLANDS businessman Tinashe Manzungu got another feather in the cap when he was honoured with the Excellence in Leadership and Global Corporate Enterprise in Africa award at the African Achievers Awards Ceremony in the United Kingdom on Friday.
The awards ran concurrently with the International Summit where the infrastructure development expert made a presentation at the European School of Economics in London.
Manzungu gave an insight on strategies to accelerate Africa's growth under the topic Understanding the Opportunities in Real Estate Investments in Africa.
He was part of global businesspeople who were invited by Lord Simon Wooley who hosted the event.
The African Achievers Awards are an annual ceremony that celebrates African excellence through recognising and honouring notable individuals and organisations in Africa.
The late South African cleric Archbishop Desmond Tutu, South African minister and former African Union chairperson Nkosazana Dhlamini-Zuma, former Tanzanian president Jakaya Kikwete, the Bill and Melinda Gates Foundation and the African Development Bank among others are notable luminaries and organisations honoured at the awards.
Manzungu, who has interests in construction, microfinance, medical insurance and real estate, among others, said real estate was one such area that could drive economic prosperity for the country.
"Zimbabwe has a strong foundation and a willingness to accelerate future economic growth and development with real estate being the primary driver for development," he said.
"Industry rebirth is at the core of the government's fundamental structure in line with the National Development Strategy (NDS1).
"Real estate development has shaken off the Covid-19 cloud in Zimbabwe with the increase in demand for rental space, suburban offices and industrial properties at 5,4% year on year from 2022."
He attributed his success to President Emmerson Mnangagwa.
"I am dedicating the top international honour to HE Mnangagwa's vision as it made it possible for me to stand solid and firm on engaging investors to southern Africa and consider investing," Manzungu said.
A former president of the Zimbabwe National Chamber of Commerce and now a board director of the Africa Business Council, Manzungu has carved a niche for himself locally, regionally and globally, thanks to his business acumen.
He said according to economic projections, the construction sector was expected to achieve a 15% growth.
"Africa is emerging as a potential hotspot for real estate investment due to its rapid urbanisation, rising middle-class population, increased foreign direct investment, and improving business environment," he said.
"Statistics show promising opportunities and strategies that can accelerate Africa's growth in the real estate sector."
He said the continent was experiencing significant urbanisation, with its urban population expected to double by 2050.
"By 2030, Africa's top 18 cities will collectively have a combined spending power of US$1,3 trillion," Manzungu said.
"In Lagos, Nigeria, the demand for residential properties is projected to reach 700 000 units annually until 2030.
"In Nairobi, Kenya, the demand for office spaces is expected to grow by about two million square meters over the next decade."
Related Topics