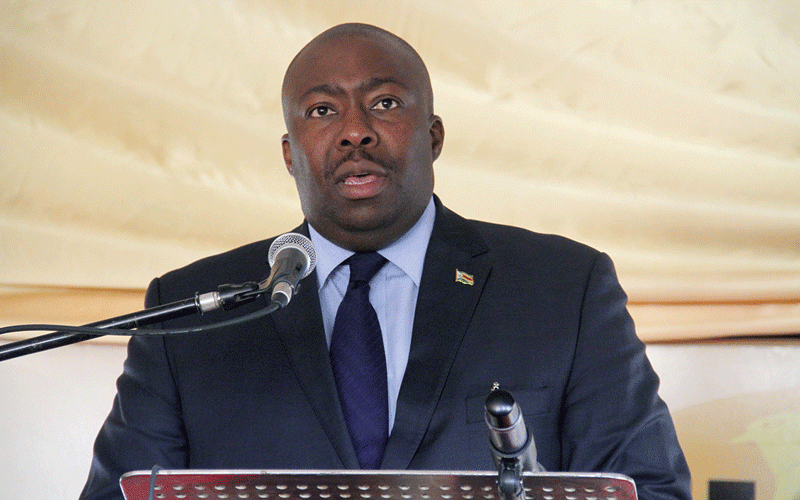 Just 16 days to the general election, there is confusion in the electoral cycle with candidates running amok to stay on the ballot paper and things are getting more interesting.
The confusion has put the electorate on edge. Since candidates filed their nomination papers last month, there has been a lot of chaos across the country.
It is a double jeopardy as Zimbabweans find it difficult to buy groceries using local currency.
Many shops are saying that they are facing network problems when transactions are in local currency, except a few that decided to take the risk.
Today, barely three weeks to the August 23 harmonised elections, some Zimbabweans are asking "Where do we go from here?" with candidates exhibiting confusion.
The question is right because of what is happening in the main opposition Citizens Coalition for Change (CCC)'s candidate fiasco after Zanu PF won about 53 local authority seats unchallenged at the close of the nomination court sittings.
Fast forward to last month, a High Court judge prohibited 12 CCC candidates for the National Assembly from running in the August 23 elections, stating that their nomination papers were presented late.
Last week the Supreme Court overturned the ruling and that means the CCC candidates would be on the ballot paper come election day.
Not forgetting former Cabinet minister Saviour Kasukuwe's efforts to fight for his face to appear on the ballot paper despite ruling Zanu PF's bid to block him through the courts.
The Supreme Court recently dismissed Kasukuwere's appeal against a High Court decision to disqualify him from running in the August 23 elections as an independent.
Meanwhile, Kasukuwere said he has appealed to Southern African Development Community (Sadc) to save his presidential bid.
Kasukuwere expressed his displeasure with what he called "unfair practices" used to prevent him from running as one of the 12 candidates for president in the harmonised elections in a letter to Sadc chairperson and President Félix Antoine Tshisekedi Tshilombo.
Ironically, the opposition and disgruntled candidates always follow the laws to go through the courts for dispute resolutions, but the judiciary at times appears to be serving the interests of the ruling Zanu PF.
Zanu-PF might want to consolidate its political power by limiting the opposition's chances of gaining strength.
Blocking influential figures like Kasukuwere appears to be Zanu PF's way of dealing with a strong opposition.
The ruling party may view figures like Kasukuwere and opposition MPs as potential threats or competitors.
Denying them the opportunity to contest in the elections could be a strategic move to minimise any potential challenge to their authority.
Obviously, there might be specific allegations or legal issues surrounding Kasukuwere or certain opposition MPs that Zanu-PF may use as a basis to block their participation in the elections.
Legal or ethical concerns could provide justification for their exclusion.
However, all this is barely raised when one is a Zanu PF candidate.
It's possible that Zanu-PF is acting within the bounds of electoral regulations, which may restrict certain individuals from participating in the elections.
This could include criteria related to residency, citizenship, or other qualifications that need to be met like in the case of Kasukuwere but the manner in which Zanu PF is doing it shows that he is a huge threat.
It's important to keep in mind that Zimbabwe's political landscape is complex and constantly evolving.
For a more accurate understanding of the specific reasons behind Zanu-PF's actions, it would be advisable to consult reliable news sources and engage in thorough research on the current political situation in Zimbabwe.
Evans Mathanda is a journalist and development practitioner who writes in his personal capacity. For feedback email: ev[email protected] or call 0719770038 and Twitter @EvansMathanda19
Related Topics