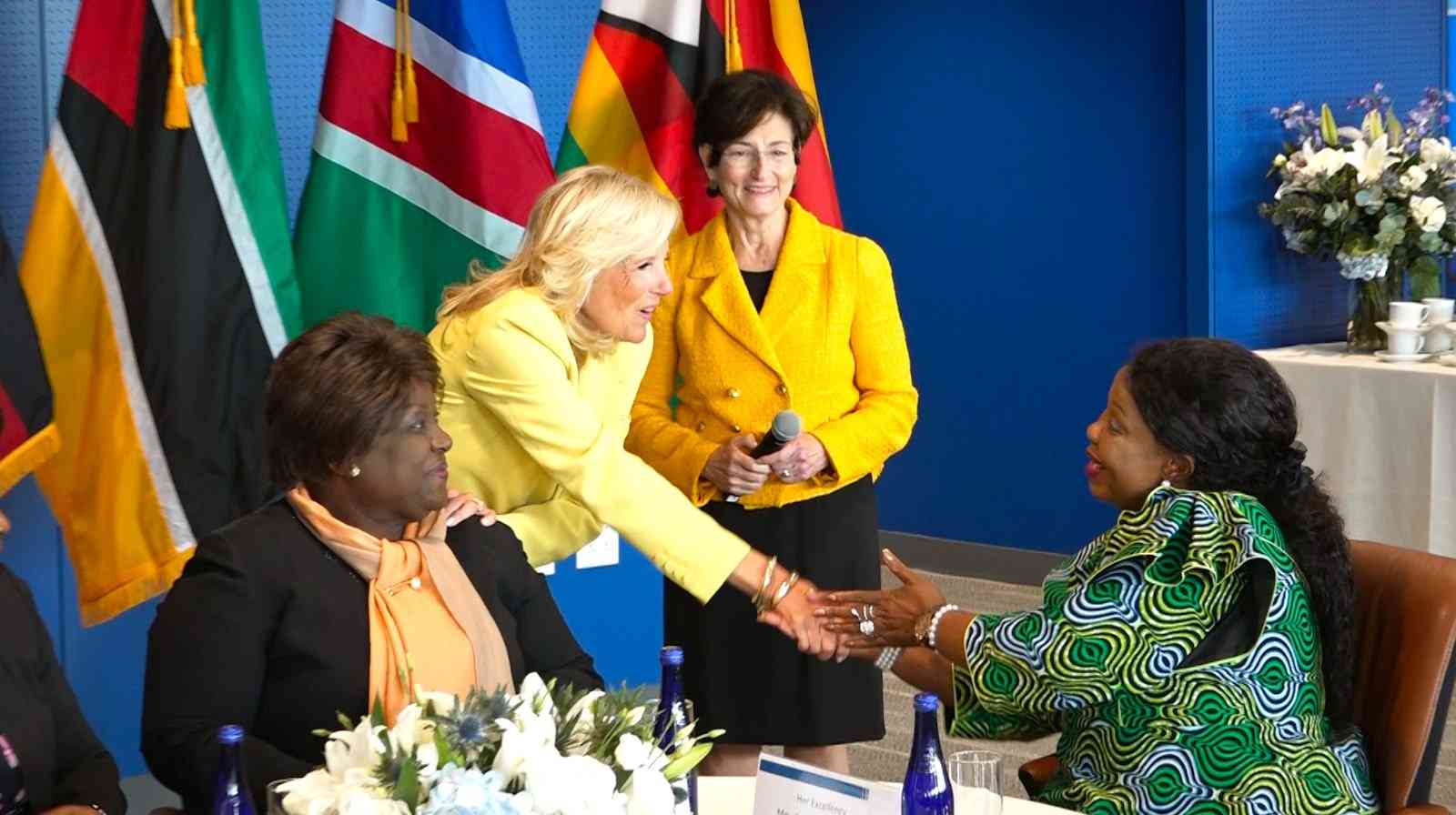 WE are in that week that government mandarins in the Office of the President cherish the most – a week to go gallivanting in imperialist America, host of the United Nations General Assembly. It is an annual shindig where leaders arrive from around the world to spend taxpayers' money.
For the smaller fry in the entourage, it is a good chance to roam the seedy districts of New York, allegedly.
Our owner, President Emmerson Mnangagwa, is naturally among the top attractions at the event. After his resounding victory in the recent election, we are told that there has been a stampede at the UN to meet him on the sidelines of the summit. Everyone wants to shake his hand, and long lines have formed outside his hotel as people wait their turn. Leaders from around the world are keen to hear lessons from him on how to win elections.
Not only that, we hear that so many people turned up to hear him speak at the UN that they had to call in the ZRP to maintain order. In the end, we are assured, they were forced to sell tickets at the door due to a high demand of people arriving to hear him speak. We all know our leader is a charismatic speaker and has the best speech writers in the world. Who would want to be left out?
Dr Amai in America
Also at the United Nations is our newly minted Doctor of Philosophy, the One and Only Dr Amai, Second of Her Name.
She too is over there, rubbing her well-dressed shoulders with other national mothers of the world. Just in case some people were thinking that she is just there to while up time and go shopping, as Dr Amai 1.0 was known for doing, Dr Amai 2.0 was there to save the planet.
She posted: "As First Lady and Zimbabwe's environment patron, I joined other global First Ladies in signing a Global Zero Waste goodwill declaration to implement sustainable waste management practices…on the sidelines of the 78th UN General Assembly in New York. We pledged to promote the zero waste approach worldwide and share best practices for its wider recognition and application."
We are sure these waste management strategies include making sure our entrepreneurial friends get good deals to take over rubbish in Harare and make sure that residents pay through the nose for it.
Someone needs to call Delish Nguwaya, one of our country's many rubbish entrepreneurs.
Bad neighbour
After the Sadc observers criticised our revolutionary election, the geniuses who control state media responded in the best way possible – sending a ZBC reporter to Zambia to do a documentary on Nevers Mumba and Hakainde Hichilema.
According to the documentary, Mumba is just some cheap preacher,
who likes attention. As for the man who sent him, Hichilema, he is a bad leader, who is failing to run the country so much that people are going hungry on the streets of Lusaka.
We are certain that it is Hichilema, who caused the European Union to stop giving money to the Zimbabwe Electoral Commission (Zec). Very soon, we shall release a new documentary to this effect. If this Hichilema guy keeps doing what he is doing, we shall release more documentaries.
The strategy behind doing the documentary is pure genius. It was all meant to force Sadc leaders to watch ZBC. This would send them into a deep sleep, or force them to drink. Thus, they would forget about Zimbabwe. What a cunning plan by George Charamba and the team.
Original
Of course, the Zambian government was not pleased that some of its citizens had been interviewed by the ZBC for the alleged documentary.
Their Minister of Propaganda, one Chushi Kasanda, MP, was forced to release a statement. She slammed the opposition figures who had gone on ZBC to castigate their dear leader.
She stated that these individuals were "charlatans" and failed politicians "attempting to solicit foreign support to destabilise Zambia's constitutionally elected government". This sounds very familiar, doesn't it?
Mumba himself came out to tell his fans that the documentary was "national sabotage and espionage".
Clearly, both Kasanda and Mumba need to calm down and stop trying too hard to sound like the Zimbabwe government. At least, be original.
Dry jokes
Back home, it has been announced by the government that when they promised to create millions of jobs, they were just joking.
According to Amon Murwira, the man who supposedly heads the ministry in charge of higher education, but prefers instead to spend his time making sure that as many lecturers as possible leave their jobs and the country, nobody should expect jobs when they graduate.
"Gone are the days of job seeking, once you finish college. Once you have acquired the requisite skills, don't wait for anyone. Go and use those skills to produce goods and services. These are graduates who don't simply wait for someone to create employment for them, but take the initiative to generate employment," Murwira said in a speech at a graduation ceremony.
Naturally, the speech was read on his behalf by someone, who has a job of reading speeches on other people's behalf.
Murwira is right. The fake anger over his statement is from uneducated people. It is clear that our leaders would like to create jobs for everyone. However, at the moment, people need to be reminded that the leaders are too busy creating jobs for their children in government. Only after all the children have jobs can we talk of creating jobs for the unwashed masses. People need to be patient.
By the way, Cabinet meetings are now called Family Meetings, according to a new Statutory Instrument we are crafting.
Enjoy the economy
Another man who is safely employed is Mthuli Ncube. Recently, he held a meeting with some businesspeople and reminded them that the economy is doing fine. All this talk of high inflation is just in their imagination.
According to Mthuli: "We have had such a positive rate of growth for three years in a row, 8,5% gross domestic product growth in 2021, 6,5% in 2022 and this year we are expecting to achieve 6%. Enjoy the economy and we are in good times".
The good times include a new round of expensive cars for ministers, Members of Parliament, chiefs and all the countless chefs in the government. Anyone not experiencing "good times" needs to fast and pray because they are obviously blind and delusional. Our economy is growing and is the best in the region, which is why many of our people are running away from it.
Job application
Speaking of delusional people, Muckraker never fails to be entertained by our people who like protesting against our owners abroad.
Recently, a group calling itself "MyRight2Vote" was seen loitering outside 10 Downing Street, the office of the temporary landlord of Britain, Rishi Sunak. The group was led by one Nhlanhlayamangwe Ndiweni, an alleged chief.
There were also other sprinklings of groups such as the Zimbabwe Human Rights Organisation, the Restoration of Human Rights to Zimbabwe, Citizens Coalition for Change's UK chapter and so forth.
According to the group: "The rushed announcement by the Zimbabwe Electoral Commission to proclaim Mnangagwa as the president reeks of ill-advised panic by Mnangagwa".
We can only hope that, one of these days, Sunak emerges from those black doors and gives all these idle people a job or two.
**
Related Topics