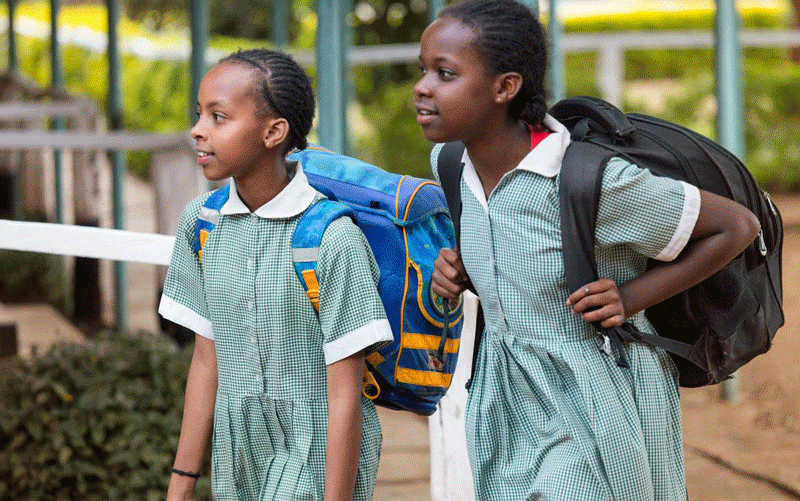 SCHOOLS opened for the second term on May 8, 2023.
As the new term began, schools were looking for the best ways to communicate within their boundaries and other stakeholders.
Government statistics show that the number of primary schools are 6 798. In addition, the country has 2 980 secondary schools.
In total, Zimbabwe has 9 778 primary and secondary schools with a combined student enrolment of just under 4,7 million.
Of these schools, only 35 are government primary boarding institutions, while 60 are government boarding secondary schools.
But only 3% of all schools are connected on the web.
The only district that has all its primary and secondary schools domain — registered is Chitungwiza. Sadly, only Nyatsime College in this district has an active website. Zimbabwe prides itself as a digital economy.
But our educational institutions are not compelled to develop school websites.
In the United Kingdom and the United States of America, it is mandatory for every school to have a website.
In these economies, there are government guidelines that every school website should follow.
In Zimbabwe the web has been fast becoming a big communication platform. It continues to grow.
A school website is the window into any school community.
It is a platform that shows the school's achievements, and it is used for sharing important information with parents/guardians and stakeholders.
It reaches to a wider community. A school website unlocks opportunities for these institutions to make lasting impressions to stakeholders.
Today, most Zimbabweans are present on the internet in one way or another.
This could be through a profile on a social media network or through their own websites.
The web is the best way for companies and other institutions to let the world know what they do.
In this sense, schools of any kind should not be an exception to establishing websites.
Having their websites gives them many advantages.
When we think of school websites, we only think of universities or higher education institutions.
This does not mean lower-level education institutions do not need websites.
This is especially important for private schools, which must position themselves ahead of others. With websites and emails, Zimbabwe's students should be easily connected.
Imagine the visibility that websites gives to schools when they appear at the top of Google search results.
Items to include on a school website are basic, but give important information, such as education levels, education models, means of contact, curricula, history, mission, facilities and other information.
In recent years, technology and education have become an inseparable duo.
The school image that one should project to the outside world is that of a technology-savvy, cutting-edge institution. A well-designed website can project the image that a school needs.
Today, we look for answers to most of our questions, concerns and problems via Google. Looking for schools for our children is no exception.
That is why it is important for education institutions to have websites.
Even if someone wants to enrol with a school on the recommendation of friends or family, they will most likely end up visiting its website to evaluate for themselves aspects such as location, facilities and costs.
The task of showing a school to potential students on the internet does not end with having a page.
What should be done is to focus on the web design. Your school website should show basic information.
It is also important that schools add detailed galleries on the website to show its facilities.
These features, together with an excellent design, will help people know what to expect.
In conclusion, Zimbabwe is a digital economy.
Without a digital presence, schools are considered as backward.
Mutisi is the CEO of Hansole Investments (Pvt) Ltd. He is also the current chairperson of Zimbabwe Information & Communication Technology, a division of Zimbabwe.
Related Topics