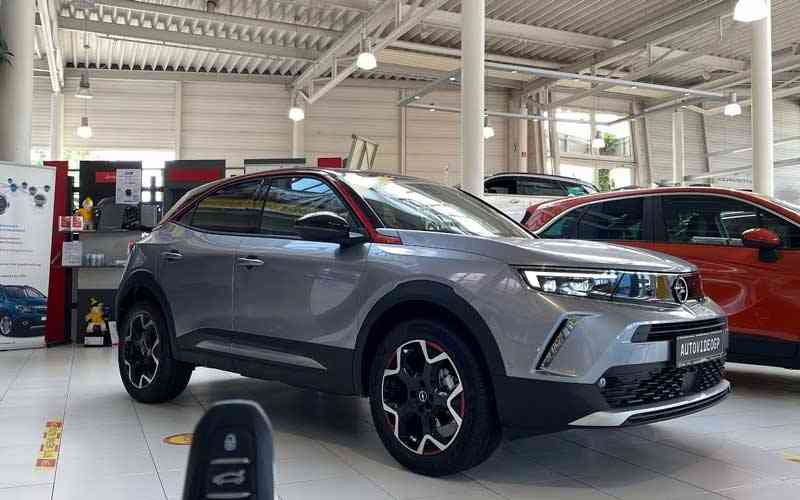 Worldwide, Opel is seeing some form of resurgence. I recently had the opportunity to drive the Opel Mokka GS Line, one of its more recent vehicles, for a few days.
In the past, Opel was one of the pillars of the Zimbabwean automotive scene. Their automobiles, which ranged from the Rekord through the Monza and more recently the Corsa, were common sights on neighbourhood roads.
Many of these automobiles are available for me to test drive in South Africa or through friends and family. It's amazing how many calls I get from people requesting me to review their own vehicles. With the exception of Zimoco sometimes, local dealerships believe they are doing you a favour anytime they let you test drive a car.
I would like to imagine that during the middle of the 2000s, Opel's appearance changed. There is no denying that we feed off South Africa when it comes to motoring supplies, so the discussion cannot escape what takes place in South Africa. Opel was closed down along with General Motors' (GM's) SA activities. Then, GM sold Opel to Peugeot SA (PSA), which also controls the brands Peugeot, Citroen, and DS. In turn, Fiat Chrysler Automobiles (FCA) and PSA collaborated to create Stellantis, a conglomerate. You might believe that everything sounds quite complicated but that's the motor industry for you. Recently there has been a number of mergers and acquisitions. What used to be rival brands could actually be sharing platforms, technology and information.
Bottom line: As a sister brand to Peugeot and Citroen, Opel, which was previously struggling under GM ownership, has been given a new lease on life. The merger will be advantageous to Opel because these two manufacturers are skilled at building tiny automobiles.
Funky New Presentation
This new lease on life has given people new energy, especially in terms of design. The Opel Mokka's most recent version is a far cry from the drab predecessor. This more recent model has a squat stance, little overhangs, and a brand-new face. It's hard to say if the replacement and its predecessor are related. By the way, the new frontal procedure is called a Vizor (their spelling, not ours). It covers the entire front of the automobile, including the headlamps and the Opel logo, to resemble a helmet visor.
A few people even had to inquire what the Opel Mokka GS Line was during my time with it. Some people assumed it was French in origin, while others questioned whether it was a brand-new Chinese model. But nobody actually anticipated an Opel right away. That proves the new design language is effective and may even bring in new customers for the business.
Modern interior
The brand-new strategy has also been applied inside the cabin. The Opel Mokka GS Line top-of-the-line model features a large digital display. There are only two derivatives, the other being "Elegance," by the way. Ahead of the driver, the wide screen may be customised, allowing them to select what they want to see at any particular time. This is useful if you need to utilise the navigation system during Harare rush hour traffic for an unanticipated detour but don't want to take your eyes off the road in front of you for too long.
The touchscreen infotainment interface takes centre stage on the facia. Along with satellite navigation, the system includes Apple CarPlay and Android Auto as standard features. Fortunately, there is a phone pad in front of the gear selector, preventing your telephone from flying all over the place. I can't help but wonder if it would be possible to modify or reduce the gear selection mechanism in order to increase the distance between the front seats.
Regarding seats
The driver's chair in the Opel Mokka GS Line has electrically adjustable seats that come standard with leather upholstery. The cottage has plenty of space for four adults. However, it does imply that the boot is not bulky. The boot floor may be adjusted, allowing you to slightly raise the volume.
Shared knowledge
The benefit of being a part of a large stable is that you may tap into the knowledge of people around you. Since the Mokka shares a platform with existing Peugeot and Citroen models, this is advantageous. The Opel Mokka GS Line appears to have inherited the reputation of the French brands for making vehicles with excellent handling. The ride quality it demonstrated on the highways in and around Gauteng greatly impressed me. It rides noticeably better than his own little German crossover from Wolfsburg, one passenger even remarked.
Opel has simplified the new Mokka line with a single powertrain. There are just two variations and one powertrain available, as was already mentioned. This piece is taken out of a communal parts bin. It is an inline triple with a 1,2-litre turbo engine. The engine produces 230 Nm of twist effort and a maximum output of 96 kW. The Mokka can go at the speed limit comfortably in top gear even though the engine isn't a firecracker.
Oh, I nearly forgot. The front wheels receive power from the engine through an automated transmission with eight gears. With the exception of having to quickly flex your ankle to quickly drop a cog for more acceleration, it is a smooth-operating machine that demands little effort from the driver.
My decision
Off the cuff, I must admit right that the Opel Mokka GS Line left me feeling rather impressed. Maybe there weren't many expectations because I haven't had much recent experience with the brand. However, a few passengers who had used this product for the first time and expressed similar enthusiasm confirmed my impressions.
Without much doubt I am convinced that Opel appears to be recovering. I hope the brand will be back in Zimbabwe.
Related Topics