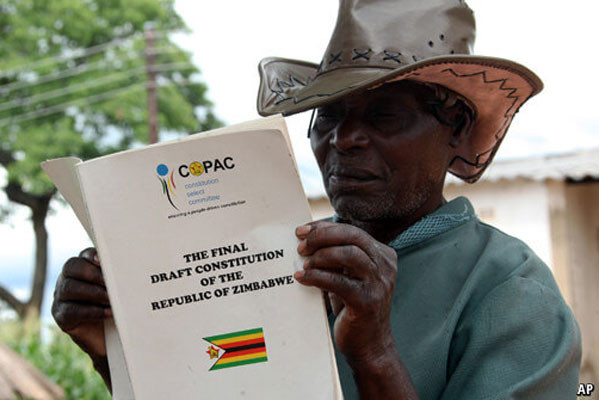 According to annual reports shared with the Zimbabwe Stock Exchange (ZSE) in 2018, there were a total of 403 directors who sat on the boards of ZSE-listed companies. Of these 403 powerful people, only 72 were women – a startling 18%.
The disappointing numbers of women on boards illustrates that although Zimbabwean laws mandate gender equality, the biases that have long existed against women participation in the corporate sector, are still prevalent in the society. This article seeks to enunciate what the law says about gender inclusivity and diversity in corporate governance, with the hope that companies will strive towards more gender inclusive boards.
The Constitution
To understand the laws that support the involvement of women in Zimbabwean political, economic and social sectors, one has to scrutinise the supreme law of the land itself – the constitution.
The Constitution of Zimbabwe is an epitome of a gender impartial constitution which knows no discrimination between men and women and rather upholds women empowerment and involvement in all sectors, including the corporate sector.
Section 3 states that Zimbabwe is a nation which is founded on values of gender equality and equality of all human beings. It prohibits any form of gender discrimination as the nation is found on principles of equality, and emphasises that no one should be discriminated against based on their gender or pregnancy.
Section 80, requires the observance of measures which enhance and protect the rights of women to equal opportunities in all sectors. Historically, the corporate sector has been a male dominated industry with individuals citing various reasons why the woman is not ideal for taking positions in corporate leadership, for example archaic gender stereotypes, social and institutional factors, and individual mindsets.
Many corporate leaders are prejudiced against women in the workplace because they view a woman as a potential setback.
In Zimbabwe particularly, the views on the role of a woman are still largely traditional, and the numbers highlighted in the introduction speak for themselves. In addition to the law mandating gender equality in corporate sectors, studies have shown that the gender stereotypes commonly perpetrated against women are simply not true.
In fact, women leaders tend to show strong innovation, risk-taking, and empathy skills. Harvard Business Review places women ahead of men in resilience, self-development, and initiative-taking. Women also have results-driven attitudes and dedication to helping their teams grow. It is long overdue for there to be equal participation of women in corporates, in line with section 17 of the Constitution. Fair representation of genders should be upheld, with legal sanction for those who fail to do so.
Public Procurement Act
The Procurement Act states that women should be afforded equal participation in procurement activities and become part of the decision-making platform. Section 8 provides that at least half of the Procurement Board of Authority shall be women.
This is a commendable step. Section 29(b) also mandates procuring entities, to give preference to suppliers or manufacturers who are women or women controlled entities, when procuring. This law upholds empowerment of women. However, whether women participation is practised is another story.
Rather regrettably the Act does not define what "women-controlled entities" means. This leaves procuring entities in a difficult position when assessing bids, with many ignoring the provision due to the lack of clarity. Lobbies have been made for the defining of women-controlled entities, to ensure that women are protected and given due regard in procurement, and we are hopeful that an amendment is on the horizon.
Companies Act
The act mandates public companies to uphold gender balance in their governance structures and employment policies. All public companies should be gender blind, and afford women equal involvement and protection in the corporate world. The hope is that there be a monitoring mechanism to ensure public companies adhere to the provisions of the law.
Public entities Act
The Act provides for corporate governance in public companies and offers guidance to private companies on ethical corporate governance practices. Section 11(7) states that a responsible minister is obliged to ensure that there are equal numbers of men and women on the board of every public entity. There must be 50-50 participation between men and women board membership, because women, just like men, should be able to deliberate upon decisions that affect their environment.
Sections 17 (3)(c), 18(1) and 126 uphold the principle of gender equality in appointing female senior staff in public entities. Both men and women must be fairly represented in senior positions.
The ZimCode on corporate governance, which applies to all business entities, further calls for gender equality on boards. The code itself is a guide for companies in Zimbabwe on best practice in corporate governance. The recommendation therein is that every board should consider whether its diversity makes it effective. Diversity is defined to include gender equality. Moreover, it mandates that appointment processes of the CEO should consider the need to promote gender equality.
Labour Act
The Act upholds the principle of gender equality in the workplace. Specifically, section 5 protects women against discrimination in employment. It provides for 3 kinds of discrimination which are:
Employer – employee discrimination
Labour law does not permit any employee to be discriminated against because of their gender and pregnancy. Women should not be punished for circumstances beyond human control.
Employee-employee discrimination
No employee has the right to discriminate against a fellow employee based on gender or pregnancy. This regulates the atmosphere in the work environment to be accommodating to women.
Remuneration discrimination
No employer is entitled to remunerate differently male and female employees for the same amount of work or same performed task. Women and pregnant women should not suffer prejudice, work done should be remunerated fairly.
The law dictates that a work environment should encourage women and protect them from discriminatory practices. Women should be afforded equal opportunities and also be given equal pay to their male counterparts.
In conclusion, a scrutiny of these laws can therefore reveal that Zimbabwe as a nation:
Empowers and promotes the visibility of women
Protects women by guarding against discrimination in work place
Affords women opportunities to participate in all spheres of Zimbabwean society.
Recognises that the first step towards progressive development is the involvement of women in all sectors; and
Seeks to reach a point of total gender equality and that a certain degree of advantage and preference should be given to women in order for them to reach up to their fellow male counterparts.
Although Zimbabwean laws encourage gender diversity, no penalty exists for non-compliance; therefore, companies implement gender inclusivity through voluntary measures.
Progress has been made in Zimbabwe, but the data on diversity remains far short of a success. The time is now for corporates to bring into full operation gender diversity. The numbers should speak for themselves on the inclusivity of women in corporates.
The legislator should promulgate gender diversity laws to target the representation gap especially in the corporate sector. To ensure compliance by the corporate sector, ideas may be adopted from America, where there are board gender quotas for companies, failing which the company may face a financial penalty.
Moyo is a lawyer practising in Zimbabwe, at Mushoriwa Pasi Corporate Attorneys and co-authored the Directors Handbook in Zimbabwe, a comprehensive guide on the company law provisions every director must know. These weekly New Horizon articles published in the Zimbabwe Independent are coordinated by Lovemore Kadenge, an independent consultant, past president of the Zimbabwe Economics Society (ZES) and past president of the Chartered Governance & Accountancy Institute in Zimbabwe (CGI Zimbabwe). — [email protected] and mobile No. +263 772 382 852.
Related Topics