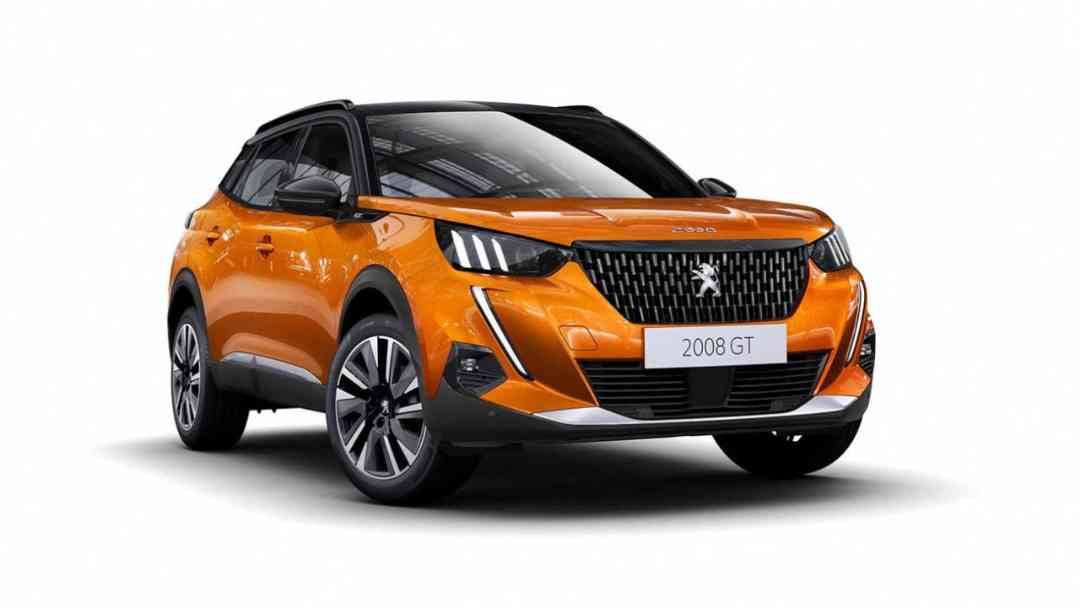 France is a country that is infatuated with the notion of romance and beauty. They are a country famous for the City of Love and the Louvre, which houses some of the most priceless and exquisite works of art ever made.
They create items that reflect the culture in which they are made, such as the timeless designs of fashion icons like Coco Chanel or giants of industrial design like Phillipe Starck. If you haven't already guessed, France is an expert when it comes to fashion.
The Peugeot 3008 appeals to my aesthetic sensibilities. After all, we all love beautiful things. It has a good first impression. Sure, it doesn't have the same reputation among pedestrians as its German counterparts, but more beauty does not always entail more chrome and obtrusive grilles. A brief walk-around revealed that this would photograph well from any angle, which is unusual when a large number of accessible current cars are in my field of view.
Although this is the second generation's makeover of an already appealing model, both are significantly superior to the first 3008, which was manufactured between 2008 and 2016. The most recent iteration, as with most evolutions, takes the prize. Little has changed from its pre-facelift predecessor except from a significantly redesigned front end, minor interior upgrades, and infotainment enhancements. It keeps its well-proportioned SUV dimensions and maintains a powerful stance thanks to a horizontal front grille with integrated headlights, and the rear light characteristic of the vehicle successfully emphasizes its breadth.
It will please potential customers to know that the 3008's interior is its crowning achievement.
Inside our top-of-the-line GT-Line, drivers and passengers are greeted by a combination of luxurious materials, overlapping surfaces, discreet illumination, and an elevated but comfortable seating posture. The exterior's attractiveness is carried over to the inside. With capacity for 5 adults and plenty of cabin storage, space is a major selling feature. If the full-size spare tire is removed and the false floor is lowered to its lowest position, the boot can accommodate an additional 520 liters.
The feeling of getting behind the wheel is unique in that the driver is forced to hold onto a small, low-slung, octagonal-shaped steering wheel that is situated right below the i-Cockpit.This, along with the fighter-jet-shaped instruments and tilted infotainment screen, envelop the driver, yet after the thrill has passed, the raised, upright seating posture confirms any anticipated expectations of its driving prowess. Despite how much it resembles the Concorde's cockpit, this is only a Peugeot 3008
Similar to the supersonic French airliner's front seat, the 3008's view is restricted; the sloping rear roofline produces a tiny rear aperture to look out of, and the thick windshield. The exact point where you need to observe oncoming traffic is where a pillar, large side mirror, and tweeter intersect.
A new infotainment screen with a simple bottom ledge that makes it easier to navigate the user interface when driving on uneven ground is one of the interior improvements. The stalks and cruise control dials are frequently hidden on the steering wheel because of its small size and asymmetrical form, which makes instant assimilation challenging. The front and rear cameras on the big 12.3" digital cluster feel archaic in the 3008's cabin, but the standard-equipment PDC makes up for the camera's drawbacks.
This is a typical Peugeot SUV with acceptable performance and handling for a car of its stature, despite its sporty interior features and aggressive design. The body is rigid during turns, and the motor feels powerful enough for daily use despite being on the less efficient end of the range with combined driving situations returning 8.4l/100km.All three of the range's versions come standard with the 1.6-liter turbocharged petrol engine, which is rated to produce a maximum of 121kW and 240Nm at under 1400 rpm. In contrast to how easily it can overtake on broad roads, propelling the 1390 kg mass swiftly from a standstill appears difficult.
At low speeds, the steering is solid, and the brakes are snappy with satisfying pedal input. Its 6-speed automatic transmission excels in calm driving situations but can be sluggish when upshifting or using the tiny paddle shifters manually.
However, I can certainly say that this is considerably more suited as a pleasant cruiser.
This can be fixed in the sport mode, which results in slightly snappier gear changes and greater throttle response. Since it would appear absolutely out of place, I did not have the guts to drive this off-road, but Peugeot claims that its Grip Control system can perform the majority of the functions of a real 4WD.
The Peugeot 3008 is the C-SUV for you if you value style above status because it has as many eccentricities as it has standard equipment, in classic French flair.
This is a vehicle that would look at home driving past some of our own stunning modern architecture and figurines such as the Mbuya Nehanda Statue or the imposing Reserve Bank building. Most importantly, every time you pull off a coup d'oeil with it, you will smile!
andrew@muzamhindo.com.
Related Topics