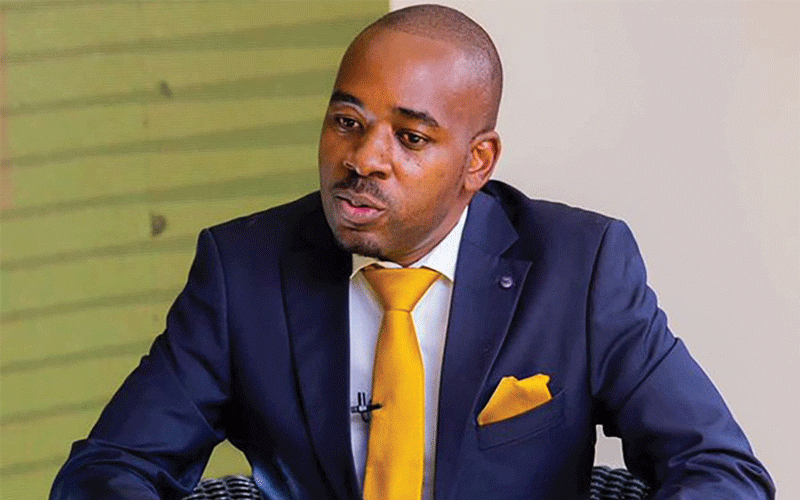 EVENTS of past few weeks have shown that in Zimbabwe we have the unfortunate culture of holding the weak to account, while shying away from confronting the powerful.
It starts with the arrest and incarceration of Job Sikhala. Many sought to blame the victim instead of holding the State to account. The opposition CCC and its leader Nelson Chamisa have been blamed for inaction over the matter. Had he acted and blood was spilt, he would have been chastised for inciting violence.
It is easy for those with the voice in Zimbabwe to blame the victim and not the perpetrator. All manner of conspiracies have been concocted to justify the attack on Chamisa as if he is the player, linesman and referee. We know where the problem lies, but our default position is to attack the weak and the victims instead of those in power, who hold the guns and command the tanks. The argument has been: "We have to make sure that we are not replacing one dictatorship with another."
Investigations by Al Jazeera unearthed what is perhaps the biggest looting scandal in decades, but the silence, save for sporadic voices on social media, is astounding. It is shocking that a known criminal jailed for gold smuggling, still holds a gold trading licence and is caught on camera talking about how he launders money. But we sit in the comforts of our homes and ask: "What will Chamisa do or say?"
Just contrast this with the fallout witnessed after legislators got US$40 000 loans, how many of us said they would stop supporting the opposition? Don't get me wrong, it's proper to hold the opposition to account, but it's hypocritical not to demand the same from the government.
During a rally in Zvishavane in 2017, then First Lady Grace Mugabe said women were to blame for being raped because they walked half naked; her speech was broadcast live on national TV. I called many women organisations to get their reactions and they all declined to comment saying they were afraid.
A few years later, Chamisa snatched the microphone from his wife at Rufaro Stadium and all hell broke loose. Suddenly the same organisations which had refused to speak when Grace lashed out found their collective voice.
In Zimbabwe we have the peculiar habit of blaming the failure of those in power on the opposition; we give those out of office so much credit and respect yet we don't give them power.
Chamisa is blamed for everything from the country's economic collapse to underperforming councils to Sikhala's plight to police brutality and gold smuggling.
For all the woes the country is going through, the buck should stop with the government which we have given the mandate to superintend over State's affairs and to whom we pay taxes.
Those who are outside the realms of power, such as Chamisa, while important should not be our primary concern.
This opinion piece is from the YouTube.com//InConversationWithTrevor and convowithtrevor.com platforms. Subscribe to the newsletter: https://convowithtrevor.com/icwt-newsletter-issue-34/
Blessed Mhlanga is a journalist at Alpha Media Holdings
Related Topics