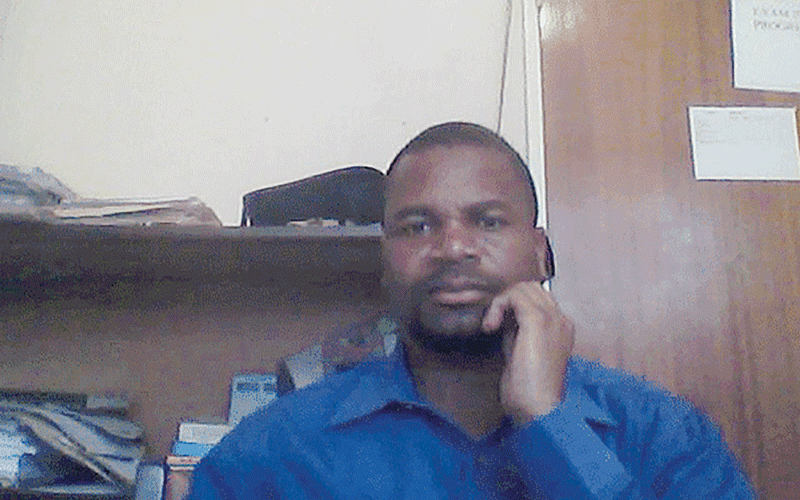 THE 17 sustainable development goals (SDGs), described as ambitious, are supposed to be a vital component, in every attempt to build resilience and contribute to Agenda 2030. To be meaningful in human lives, these SDGs — which have been translated into 170 actions — can be localised to suit local conditions.
While the majority of stakeholders are clear about the 17 goals, on the ground, communities may not know how exactly their daily actions should contribute to the overall attainment of the 17 SDGs.
The daily actions, routines and behaviours should not be treated in isolation with the SDGs, but to make meaningful contributions to livelihoods and transform lives. Therefore, how we engage meaningfully with SDGs in everyday lives and in our localities is critical.
Unfortunately, starting from the individual, families, communities, regions and country, people sometimes fail to situate SDGs at the heart of their development agendas. An analysis of these goals would show that the way some are composed is driven by unattainable ambitions as in, no poverty and zero hunger.
The majority of humans are born directly into poverty and hunger and for decades, nations around the world have been fighting endless battles against these two conditions.
Inasmuch as lives have to be guided by these ambitious goals, benchmarking them in terms of timeframes is a noble idea, as in Agenda 2030, but very difficult to count successes as 2030 beckons.
Instead of sufficiently guiding and achieving, sometimes these timeframes seek to deceive or overwhelm, hence they require occasional reviewing.
That is why now, instead of focusing on vision 2030 only, another mantra has been added, Agenda 2063: The Africa we want.
In the not too distant past, millennium development goals were trending, while before them, the mantras were, health for all, free education for all and shelter for everyone by the year 2000, among others.
We all hoped these goals would be attainable by 2000.
But along the way, fatal pandemics somehow pushed everything off course and we need to ask ourselves how we contributed to such fatal pandemics as Ebola, cholera, COVID-19 and yellow fever, among others.
In this regard, what continues to be the missing link, dodging everyone's contributions and determination are unsustainable daily actions which hardly can contribute to SDG outcomes.
Despite our daily actions for sustainable living transactions, poverty and hunger continue to multiply and the gap between the rich and the poor continues to widen. Things might be getting worse because some time back, we used to have three classes, the lower, middle and upper class, but now we seem to have only two, the poor and the super-rich. Therefore, what are the missing links in the people's daily actions that are contributing to our shortcomings?
While it is easy to utter these SDGs, more sustainable actions are needed, not just hope that one day there will no longer be hunger, poverty, housing problems and less carbon emissions.
The daily actions that people participate in should, indeed, help people shape their situations, transform their lives, build resilience and realise positive SDG outcomes.
While achieving the nutritional status of any country is key, especially for the developing countries, it is unfortunate that nations have surrendered their food sovereignty status. They have lost confidence in their foodstuffs, while ditching their local food value chains yet they are being urged to localise.
With no food sovereignty available, it means that nations have grossly tampered with their heritage, hence local food value chains have been destroyed. Without food culture and local feeding habits, nations are devoid of humanism.
There is lack of discipline in the food sector, leading to classifying some foodstuffs as wild, ethnic, traditional, indigenous and exotic. Therefore, the continental food basket of Africa has been adulterated by misplaced daily actions and, as such, the attainment of SDGs will remain a pipe dream.
Traditional medicine, for instance, cannot be processed into locally-finished products because there is a body somewhere which needs to determine whether the medicine is authentic or not.
For these reasons, Africans will die with their medical knowledge banks, without documentation and sharing. In this view, it is possible that SDGs can be achieved from the local points of view using local lenses, worldviews and actions.
There are also unsustainable daily actions that directly impact on human health such as contamination and pollution of water bodies, killing marine life in the process, while also contributing to the drying up of rivers and streams. The majority of SDG actions have their basis in the water sector, that is why some countries are threatening to wage wars because of this vital and precious liquid.
Education has been classified as informal, traditional and formal which is described as quality education. In this regard, it is either one falls within the realm of informally, traditionally or qualitative education with some educational pillars either ignored, not taken seriously or validated. This is despite the fact that all education is supposed to transform individuals and nations into viable members of society who can industrialise, innovate and produce goods and services contributing to achievement of SDGs.
While quality education should contribute to lifelong learning and life skills, it cannot be achieved when some religious sectors do not allow children to go to school and be knowledgeable.
Some results of quality education are seen every day roaming the streets, failing to generate their own employment due to lack of capital and life skills. If learning cannot be meaningful and translate into tangible and concrete outcomes, then the concept of quality is in doubt.
Another pillar of SDGs advocates for gender equality which should have strong basis in the home before community integration. What actions are people engaging in to contribute to gender equity or to suppress it?
Daily actions such as mentorship of family siblings by the aunts, grandmothers and fathers have since been replaced by counselling. This is not to say that form of scientific counselling is bad, but it should be context-specific, while it should not depart from family norms, ethics and values of people.
SDG7 is critical in the people's lives as it touches on the raw nerve of clean energy access, affordable and cheaper.
Unfortunately, no daily actions so far, have contributed to the success of SDG7.
Developing countries are deeply engrossed into energy poverty, while energy efficiency has not been realised by the majority.
Related Topics