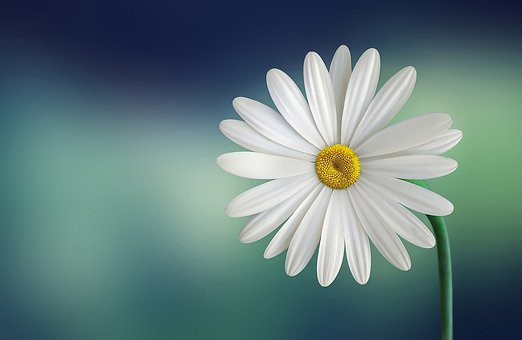 Have you ever felt how flowers' beautiful aromatic texture and aura amuse your soul? There is something extraordinary in florals that you can't find anywhere else. Moreover, they are best suited for any occasion or event, whether it's happiness or sorrow.
It's often difficult to choose the appropriate gift for someone. Suppose you're confused about taking the right decision. Flowers are the perfect option to gift to anyone. This idea can't be outdated or cringe. Most people love to receive flowers as a gift because of their symbolic value.
Flowers contain some unique qualities and different other associations that increase their value. Different colors, shapes, and sizes wholly make a bouquet look gorgeous. Surely it becomes pleasing for the receiver.
Furthermore, their pleasant and fascinating smell attracts everyone, and their sweet odor replenishes the whole atmosphere.
Importance of flowers:
Undoubtedly, life would be boring and colorless without them. Flowers add exceptional charm to nature with their stunning presence. Its significance increases with time as people get to know its characteristics and benefits.
Whether you're attending a wedding ceremony or a funeral, whether you're going to console a patient or at a party, whether you're going to make up a relationship or for an elegant proposal, flowers hold a separate value everywhere, anywhere.
This article discusses the essence of flowers as a gift option. Yes! It is an undeniable fact flowers have it makes an ideal gift. Because every other gift is wrapped up in the packaging, flowers can be seen instantly, and you can see their reaction when giving the gift at first sight.
Impression of flowers as a gift:
There is no hidden meaning in any other gift you give to someone. It can't assume anything with traditional gifts like watches, perfumes, or jewelry. But flowers are special in so many ways. People keep them safe in their books or shelves when they come from someone special.
Women in Asian countries love to wear jewelry made up of flowers. It is also a good idea to gift them handmade flower jewelry. Firstly, you need to analyze the preference, likeness, and nature of the one whom you're planning to gift flowers. It will be easier to choose which they find most attractive.
It's a common phrase that memories never fade away. People do. The quality of these flowers is very rich, and admiring that their value is doubled when it's been gifted to someone you love. No other gift idea can compete with aesthetic flowers that make their place in the heart through the eyes.
Meaning of each category of flowers:
The color and kind of flower chosen for gifting your loved ones have a purpose and intention behind the color and kind of flower.
Globally, roses are a symbol of true and passionate love. It represents your love emotions for your love of life. It can be a great option of confession to someone indirectly about your secret love. Any other way can't work better than this decent way.
Similarly, carnations are ideal for showing your love and affection to your mothers. It is the right way to express the river of infinite love for the one who brings you to this world. For gifting your best friend, you can choose geranium flowers to appreciate and cherish your friendship.
Can give white flowers to mourn any occasion. So there are some categories of these flowers which are appropriate for different events. With this lovable gesture, you can select the suitable one accordingly and make them feel loved and happiest.
Great and affordable gift option:
Often we want to purchase the best gift under a limited budget which not only puts a positive impression but also makes the receiver feels great after receiving it. So, gifting flowers would be a perfect option in this case.
They are not costlier and easily accessible. There are so many online floral outlets and stores that design custom flower buckets or bouquets attractively. Also, they can send it directly to that person. One must go for this idea for brilliant results.
It creates positivity around:
Another advantage of choosing flowers as a gift is that flowers have miraculous properties that instantly change your mood and make you happier. Flowers have a slightly sensitive structure with a scented texture that fascinates your soul.
It is observed that flowers played a crucial role in the arousal of positive vibes. It helps in boosting your mechanism and provides dopamine to your brain. It also helps to relieve and come out of stressful situations and depression. These situations cause mood swings and other mental issues. Giving them their favorite flowers at that time can be extremely beneficial to cope with their traumatic time.
Moreover, you Can also gift flowers to encourage someone. It can be a person struggling with their life battles, diseases, difficult exams, or reaching their goals. Flowers can increase their morale and helps them find enough courage to surpass anything in life.
These little gestures cost nothing but create a lifetime impression on the receiver. Bad time fades away, but such cute gifts presented at that time to help you get over it is something priceless.
Uses of flowers:
Besides their beauty and perception of blossoms in people's eyes, several uses make them worthy of gifting anyone. Some flowers are edible and can use some flowers to cure many ailments; some flowers are used to make skin products and countless DIY ideas with the help of rose water and rose extract.
Additionally, you can use them to decorate your event or sprinkle them over any dessert or delicious food to get a better look and sweeter taste.
Final verdict:
Flowers are a blessing to us. When we talk about natural beauty, it can't get completed without including magnificent florals. How is it possible that it doesn't work well when you choose it for gifting someone?
With their conventional perception, Flowers can be a great option to present in front of someone to make their day extraordinary.
Related Topics