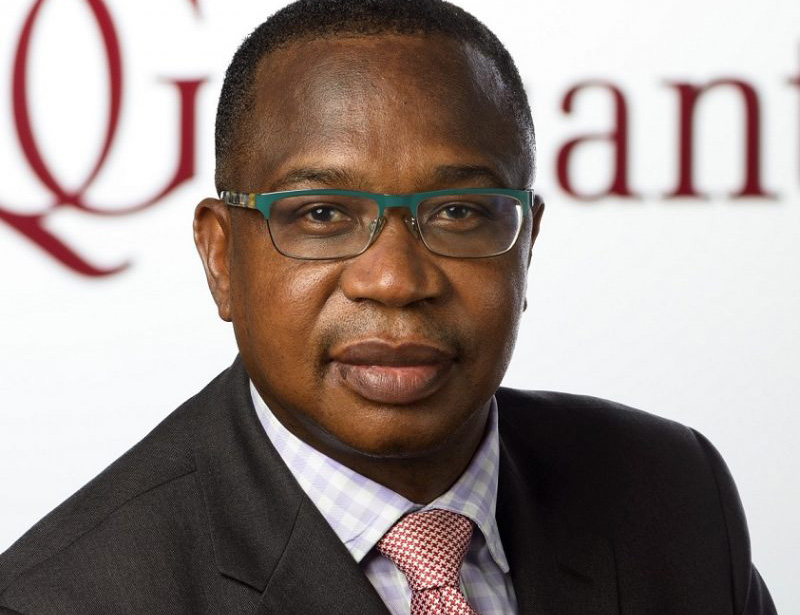 TATIRA ZWINOIRA SENIOR civil servants, who sign off bad deals with government suppliers, will be punished for draining state resources, Finance minister Mthuli Ncube told the Zimbabwe Independent yesterday.
The tough action, which was disclosed by the fire fighting minister, followed shocking disclosures last week that ministries, government departments and state agencies are being milked dry by suppliers capitalising on laxity by officers to charge "extortionist" prices.
The Treasury boss could not disclose how much has been lost through the looting scourge that revolves around manipulating volatile exchange rates.
Ncube said the government had at its disposal tools empowering it to narrow its search for looters down to top civil servants, who fail to carry out due diligence before agreeing to deals.
Asked to quantify how much had been spirited away, the Treasury boss said he could not tell.
"It is a difficult number to quantify as you know this forward pricing and over-invoicing of the government by suppliers has been going on for some time due to the absence of a value for money framework which we have now put in place," Ncube said, speaking exclusively to the Independent.
"What is important is that going forward, the loopholes are being closed. The procurement regulations in themselves are actually okay. The law is in fact very clear.
"What was lacking was oversight of the pricing applied to government supply contracts and suppliers were simply abusing the procurement process.
"(There will be) a resolute stance by the government to enforce existing regulations across the board. We are also now enforcing the rule that accounting officers of all procuring entities should be held personally accountable and liable for knowingly signing off on overpriced goods and services," the minister added.
Last week, Treasury blamed state agencies for fuelling rioting inflation and currency erosion by inking transactions indexed in black market rates. The Finance ministry then directed state agencies to suspend payments with various suppliers and review running contracts.
Authorities are battling to contain inflation, which peaked to 256% last month, about 65 percentage points ahead of 191% in June.
Government holds sway in Zimbabwe's procurement market, where it is estimated to be spending about ZW$50 billion (approximately US$110 million) to suppliers of goods and services every month.
Many recipients offload Zimbabwean dollar cash on the black market in exchange for stable foreign currencies, thereby fuelling runaway inflation and price increases.
George Guvamatanga, the permanent secretary in the Ministry of Finance and Economic Development expressed reservations over senior officers' inability to monitor expenditures.
"Treasury has noted with concern that line ministries, departments and agencies (MDAs) are submitting pay runs for the disbursement of cash for goods and services procured using parallel market rates," he said. "As you are aware, such pricing frameworks by the suppliers of goods and services, have not only been causing inflationary pressures, but also fuelling parallel market activities."
In a new paper obtained by the Independent yesterday, Ncube described suppliers' actions as "harmful".
He said his pursuit to address the looting crisis would be "relentless" to bring sanity to a system that has long been accused of enriching those sitting closer to the isles of power, at the expense of millions.
"The pricing framework adopted by suppliers is characterised by a behavioural tendency of forward pricing models and benchmarking prices to front-loaded parallel market exchange rate," Ncube said. "These pricing models are leading to extortionist pricing of goods and services supplied to the government ministries, departments and agents not anchored on economic fundamentals. Government has also noted with concern the fact that substantial differences in pricing are obtaining in the market for goods and services supplied to the government as compared to other customers…various procurement management units, have not been exercising due diligence, especially regards value for money in terms of pricing."
The Finance minister further said: "They have been merely following procurement rules to the letter, without due regards to established value for money practices enshrined in the procurement laws of the country.
"The combined effect of the above has resulted in the rapid erosion of budgeted resources and hence the need for government to come up with a raft of measures to deal with the menace.
"Government through the Treasury will be strict in enforcing measures to enhance economic stability and punitive measures shall be taken against officials found to be complicit to overpricing and procurement malpractices while suppliers will be blacklisted for future supply contracts. All existing contracts are now subject to a value for money audit review before payments are made," he added.
Ncube said the government was committed to maintaining macro-economic stability and "the elimination of harmful and destabilising arbitrage conditions that have pervaded the economy at the expense of the generality of citizens".