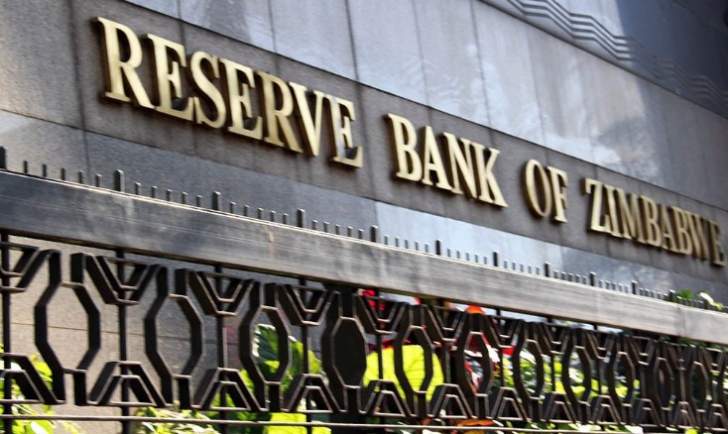 TANYARADZWA NHARI THE Reserve Bank of Zimbabwe (RBZ) said this week it had placed gold coin speculators under 24-hour watch to avoid turning the instrument into another catalyst for economic chaos.
Central bank deputy governor Jesimen Chipika on Wednesday said when authorities introduced gold coins last month, they looked at the possibility of a flood to borrow from banks to buy coins for speculation.
Gold coins came into circulation two months after the government forced banks to stop lending after speculators flooded banks to borrow for buying foreign currency on the black market.
The results were catastrophic.
Demand for forex on the black market spiralled, ending with extensive currency battering which threatened to ground the economy.
Chikipa said authorities were ready to confront speculators and save the currency.
"Zimbabweans are very clever," Chipika said in an address to the Zimbabwe Annual Investor Forum, which was organised by the Zimbabwe Independent and PiggyBankAdvisor.
"We knew that some would borrow from banks to buy gold coins," the RBZ chief said.
She said along with carefully guarding the 4 000 gold coins on the markets, authorities will not be flooding the market.
The RBZ's strategy will be to maintain scarcity in the gold coins market to avoid chaos and ignite another inflation surge.
"We will continue to drip feed the market with gold coins," Chipika said.
"We will not flood the market. We haven't smoked anything at the central bank. We were sure of what we were introducing to the nation," the RBZ boss said in reference to scepticism over gold coins.
Gold coins have been attributed to current exchange rate stability and declining inflation.
"It is a very powerful investment tool. People were looking for a store of value and gold coins have brought a new alternative investment tool. In fact, we were late in introducing gold coins. We are still on the one ounce coin but we are looking at smaller coins because some people may not afford to save for the one ounce, which is about $1 million in Zimbabwe dollars," she added.
Commenting on financial inclusion, the RBZ chief said the number of financially included Zimbabweans reached 83% this year, but still below the 90% target set in 2016.
This translates to about 12,45 million Zimbabweans who are now on banking platforms through various systems including mobile money.
The deputy governor attributed the surge to a robust mobile money transfer system but said authorities were worried by the slow pace of financial inclusion in Matabeleland provinces.
It has been a tough 14 years for Zimbabweans who first grappled with domestic currency shortages before the local currency crashed during the decade to 2008.
Markets were then hit by extensive United States dollar shortages following the onset of dollarisation in 2009.
But as markets swung from one crisis to another, banks located huge opportunities in digital cash transfer services under the RBZ's direction.
Chipika said the transformation was bolstered by the National Financial Inclusion Strategy that was rolled out by the RBZ in 2016.
She acknowledged that 83% fell short of target but said authorities were happy with the inroads made so far.
"Financial inclusion is now at 83% against a target of 90%," Chipika said, while sharing results of a new Finscorp survey.
"The 90% was a bit ambitious but we are happy that we are now at 83%, we are doing well," she said, noting that the financial inclusion rate was as high as 93% in urban areas.
Chipika said the survey revealed that the most banked provinces were Bulawayo and Harare, two of Zimbabwe's metropolitan settlements.