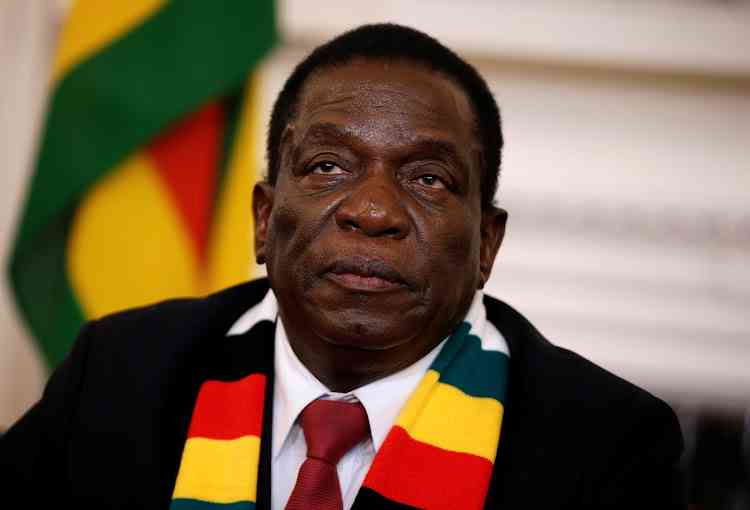 PRESIDENT Emmerson Mnangagwa has reportedly deployed shadowy Zanu PF affiliate Forever Associates Zimbabwe (FAZ) to intimidate and spy on non-governmental organisations (NGOs), a latest report by a local research unit reveals.
FAZ is a registered private voluntary organisation with strong links to the Central Intelligence Organisation (CIO) and is run by the spy organisation's deputy director-general, retired Brigadier-General Walter Tapfumaneyi
Mnangagwa is accused of creating shadowy civic groups to undermine mostly human-rights aligned civic society organisations as he seeks to consolidate his hold on power.
A number of shadowy groups such as the pastors, lawyers and teachers for ED, among others, were formed in the run-up to the August 23 and 24 elections to drive Mnangagwa's re-election bid.
According to a report titled FAZ, 'Lawfare and the Menu of Electoral Manipulation', by Zimbabwe Democracy Institute (ZDI), Mnangagwa deployed FAZ to infiltrate and sabotage civil society organisations (CSOs).
"FAZ has been used to restrict the activities of civil society organisations, which play a vital role in promoting democracy and human rights in Zimbabwe," it said.
"FAZ group, which is made up of former military personnel and CIO operatives and led by CIO deputy director Walter Tapfumaneyi, is being used by Zanu PF to spy on and harass CSOs."
ZDI principal researcher Bekezela Gumbo told NewsDay that FAZ has been monitoring CSO activities and disrupting their work.
"This has also led to self-censorship among civil society people," Gumbo said.
"Calling people to meetings which are hosted by non-governmental organisations has been difficult due to the heavy presence of FAZ in their community.
"Some of these people, who would have been invited to the meetings by the CSOs, are afraid that their personal information will not be safe, hence the risk of being harassed."
Gumbo said many CSOs had been silenced as a result.
"Many CSOs are now afraid to be vocal, they now self-censor," he said.
"The environment is tense and it's now just a survival strategy so that they get registered in Zimbabwe.
"The NGOs are now just docile as they are being intimidated by FAZ."
The report also indicated that Mnangagwa was using a lawfare strategy to suppress CSOs.
"Lawfare strategy used by the Zanu PF government is the use of various legal instruments to restrict the activities and funding of civil society organisations, which play a vital role in promoting democracy and human rights in Zimbabwe."
Contacted for comment, FAZ president Kudakwashe Munsaka said the ZDI report was mischievous and meant to tarnish the image of the Zanu PF affiliate.
"It's actually funny how they are accusing FAZ of spying on other NGOs when they are the ones who are doing something that is unprecedented," Munsaka, who lost the race for the Binga North parliamentary seat to Citizens Coalition for Change's Prince Dubeko Sibanda, told NewsDay.
"The ZDI is just playing politics, there is no substance to what they are saying. They actually want to paint FAZ into some monster.
"Yes, FAZ has been functioning since August last year and if you want to measure the impact of FAZ in the political scene, it's about intimate voter contact and FAZ has not made a secret about that."
Zanu PF acting director for information, Farai Marapira, also dismissed the ZDI report.
"It's just an institution of the opposition which has run out of ideas. All those allegations are actually false," Marapira said.
Several election observer groups flagged FAZ for undermining the August 23 and 24 elections by, among other things, intimidating voters through voter exit surveys.
The CCC has rejected the election results citing several irregularities such as intimidation of voters by FAZ.
The Nelson Chamisa-led opposition party is demanding fresh elections supervised by the African Union and the Southern African Development Community, but Zanu PF has ignored the demand.
Related Topics