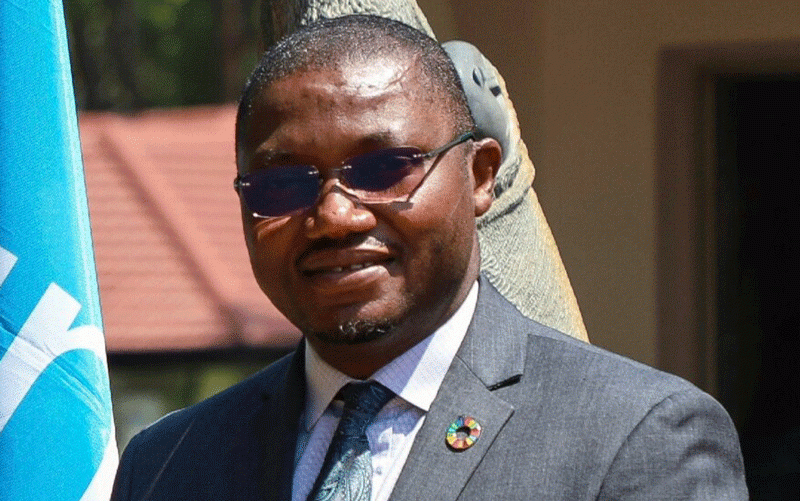 ZIMBABWE is one of the few countries in the sub-Saharan region with an excellent grip on child protection issues, a top United Nations Children's Fund (Unicef) official has said.
Unicef country representative Tajudeen Oyawale said Zimbabwe's efforts were commendable.
"Zimbabwe is a signatory to the United Nations Convention to the rights of the children and that shows the commitment the government of Zimbabwe has towards its children," Oyawale said in an interview.
"The Zimbabwean Constitution is one of the few and very explicit on children's rights and lastly the National Development Strategy 1 (NDS1) is also very clear on the focus and commitment of the government of Zimbabwe to children."
He, however, emphasised the need to close existing gaps on child marriages and child abuse.
"There is still a lot of unfinished business like in our sub region, child marriage remains a challenge. We have a lot of children born into these situations and we do have the need to further strengthen the national case management system managed by the Ministry of Public Service," Oyawale said.
Statistics indicate that at least 1,0% of women aged 20 to 24 years got married before reaching the age of 15, with 1,6% of these women being from the rural areas compared to 0,3% in the urban areas.
Additionally, the national child marriage rate from 2006 to 2022 stands at 34%.
Speaking at the launch of the national commemoration of the International Day of Families in Gwanda yesterday, Women's Affairs, Small and Medium Enterprises Development minister Sithembiso Nyoni said early marriages deprive the girl child of a better and sustainable future.
"The figures give credence to the reality that early marriages stand as a negative nuptial variable that impedes on the socio-economic development of families, communities and the nation at large," Nyoni said.
"Overall, the Zimbabwean family unit is currently faced with the scourge of drug abuse, on top of other long standing depravities in the community that include gender based violence, child marriages, sexual exploitation, child prostitution and poverty. All stakeholders present here need to come together and develop complementary responses that will help tackle the cause and impact of these challenges to individuals, families, communities and the nation as a whole," she said.
Related Topics