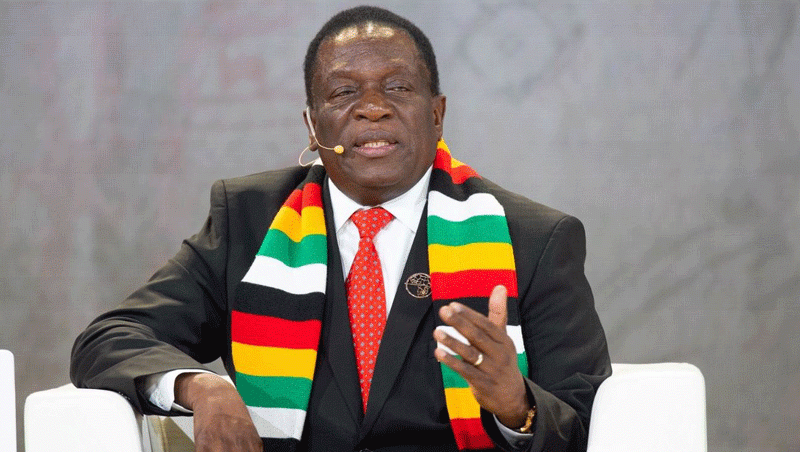 PRESIDENT Emmerson Mnangagwa yesterday said he will proclaim election date next month, ending speculation that the polls might be postponed to allow for formation of a coalition government.
Speaking at the official opening of the refurbished Mhondoro Hospital in Mubaira, Mashonaland West province, Mnangagwa said: "I am the only one who knows the date of elections, I will be announcing that date at the end of next month."
Some political parties and pressure groups had started lobbying for postponement of the elections to allow for political and economic stability in the country.
The opposition MDC Alliance recently filed a Constitutional Court (ConCourt) application seeking deferment of the polls until the Zimbabwe Electoral Commission (Zec) has produced a flawless delimitation report.
According to legislative watchdog, Veritas, polls should be held not earlier than July 27 and no later than August 26 in line with section 161(2) of the Constitution.
Veritas, however, noted that in the event that the ConCourt sets aside the gazetted delimitation report, there will be no time for Zec to complete a new delimitation before the election.
"In that event, the election will have to be held on the basis of the old electoral boundaries delimited in 2008, and the six-month time limit in section 161(2) of the Constitution will not apply".
On his trip to Mhondoro, Mnangagwa was accompanied by his deputy Constantino Chiwenga, Defence minister Oppah Muchinguri, Zanu PF spokesperson Christopher Mutsvangwa and his Zanu PF deputy Kembo Mohadi.
The hospital was refurbished by platinum miner Zimplats at a cost of US$1 million.
Speaking at the same event, Mohadi yesterday revealed that traditional have leaders agreed to frogmarch their subjects to polling stations to vote for the ruling party.
"In the meetings we have had with chiefs and headmen, they have assured us (Zanu PF) of a victory," Mohadi said.
"In fact, on voting day, the headman will marshal his subjects and ensure they have all voted before he votes last. This we will do so that we take stock and make sure that what we taught each other is followed."
Mohadi has since last year been moving around the country meeting traditional leaders to drum up support for Mnangagwa and Zanu PF's re-election.
Mohadi, who was forced to step down as State Vice-President in March 2021 over sex scandals, has drawn criticism from the opposition after it emerged that his Zanu PF campaign activities were being funded by government.
Traditional leaders and headmen have since independence been an integral part of the ruling party's campaign machinery although the national Constitution says they should be apolitical.
Chapter 15:2 of the Constitution states that "traditional leaders must not be members of any political party or in any way participate in partisan politics, act in a partisan manner, further the interests of any political party or cause or violate the fundamental rights and freedoms of any person."
Chiwenga, who doubles as Health and Child Care minister, took a subtle dig at the opposition Citizens Coalition for Change (CCC) at the Mhondoro event.
Chiwenga said the upcoming elections were a fight against former white colonial rule.
Zanu PF has accused CCC leader Nelson Chamisa of being under the control of the West and views an electoral win by him and his party as a return to colonial subjugation.
"There are those who think this country must be handed back to whites," Chiwenga claimed.
"These people are mentally deranged and walk on their heads while their legs are suspended.
"If they come to your homes, give them food and send them out to look for their lost cattle."
Related Topics