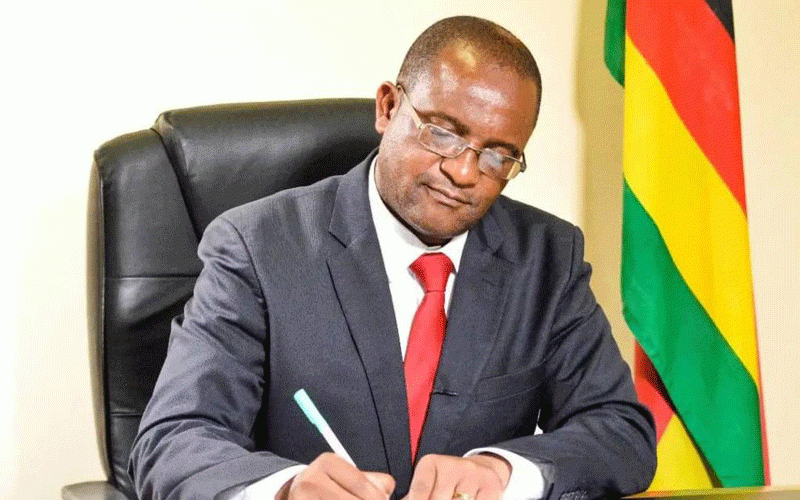 THE Zimbabwe Electoral Commission (Zec) says nothing will stop the holding of elections this year, despite a court challenge by MDC leader Douglas Mwonzora who wants the polls postponed because of controversy over the delimitation exercise.
Mwonzora filed his application at the High Court last week.
In an interview with NewsDay yesterday, Zec deputy chairperson Rodney Kiwa said nothing would stand in the way of the polls once Mnangagwa proclaimed the election dates.
"My prayer is that we don't come to that because right now, in my very significant mind, I am not seeing what will stand in the way of us holding elections as soon as His Excellency, the President, has made the proclamation, I don't see anything stopping us from holding elections," Kiwa said.
Describing the idea of postponing the polls as negative and an anathema to democracy, Kiwa said: "It's very important because any new government, councillor or Member of Parliament draws his or her legitimacy from the outcome of these elections, so we never think in those negative terms at Zec; we accentuate the positive."
Speaking on HStv's FreeTalk, political analyst and academic Ibbo Mandaza claimed that there was a covert attempt to postpone the polls.
Mandaza averred that fears abound that Mwonzora was a Zanu PF front acting on instruction.
"Some are saying the reason for Mwonzora going to court as he has done is part of the strategy by Mnangagwa to have the elections postponed. Certainly elements of the CCC [Citizens Coalition for Change], Nelson Chamisa himself argue that. It's difficult not to believe it," said Mandaza.
Zanu PF spokesperson Christopher Mutsvangwa dismissed the allegations as laughable.
"All our internal structures are ready for the polls, we are finishing our candidate selection. Why would we want to postpone elections," Mutsvangwa said.
Mwonzora has, however, defended his court challenge as necessary to guarantee free and fair elections.
Related Topics