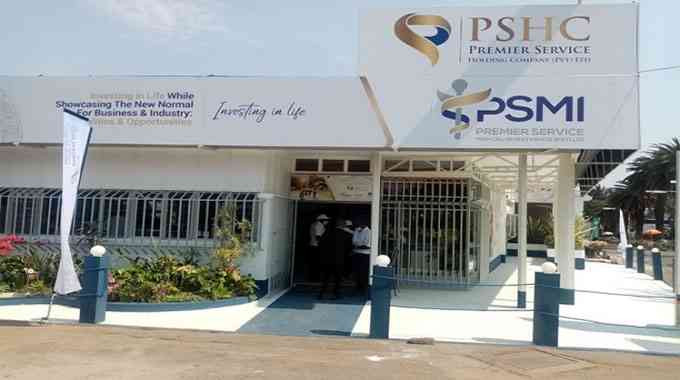 A DAMNING report constituting allegations of rampant abuse of office and corporate governance malfeasance by the Premier Services Medical Investments (PSMI) human resources director Marshall Dube has been submitted to law enforcement agents.
In September this year, the beleaguered entity's chief executive officer Farai Muchena, managing director Tafadzwa Gutu, Victor Chaipa, Cosmas Mukwesha and Shingai Mabuto were arrested on fraud allegations. The matter is still before the courts.
As of October 21, the embattled firm, with a two million subscriber base comprising civil servants, had 35 of its 155 facilities functional.Dube, as the report containing the allegations gleaned by the Independent shows, is accused of not maintaining records detailing fuel usage.
The report, compiled by the PSMI workers committee constituting of middle-level management and National Employment Council (NEC) graded staff was furnished to Dube on November 2, 2022. The workers then handed over the report to Zacc.
"Using our constitutional rights and complying with the code of corporate governance, we have decided to bring you before a disciplinary hearing if the following allegations are proven," the report reads.
"…pursuant to that, we hereby request a report on the following allegations we have picked in PSMI and directly fall under your portfolio."
The report alleges that Dube did not have proper records to account for fuel drawn by former salaries manager England Pelham.
"Former salaries manager Pelham has drawn fuel and you have no record of how much he was given. It is alleged that you were motivating benefits of certain individuals, which are not supported by policies and contracts," the report alleges.
"You are interfering with the loss control department who reported the theft of (a) motor vehicle…Your failure to advise PSMI on how motor vehicle policy should be instituted to such an extent that all pool vehicles are being personalised and abused.
"You have not been updating the National Social Security Authority (Nssa) from the year you were appointed human resources director to date. You are also not paying Nssa dues to an extent that all injuries on duty are not being compensated."
The PSMI workers committee report was signed by workers only identified as Dzauma, Masango and Nharaunda.
PSMI managing director Margret Maulana confirmed receipt of the report.
"As per procedure without really delving into the issues that were raised in the report, since the human resources director reports to me, I have asked him to furnish me with a report about those allegations," she said.
"I was only given the letter yesterday (Tuesday). I immediately wrote a letter to the human resources director requesting him to tell me his side of the story."
Questions sent to Dube on whether he had formally responded to the allegations raised by the PSMI workers' committee were not addressed at the time of going to print. He was not answering his mobile phone.
Zacc spokesperson Thandiwe Mlobane told this publication that she needed time to ascertain whether the anti-graft body had received the PSMI report.
"Please send me the questions via WhatsApp so that I can then ask the right people. I will forward the questions to the relevant people then I will give you the answer."
However, at the time of going to press, she had not responded.
PSMI closed most of its facilities and sent home its workers to whom it owes salary arrears.
Outstanding salaries were stretching from July to October.
Related Topics