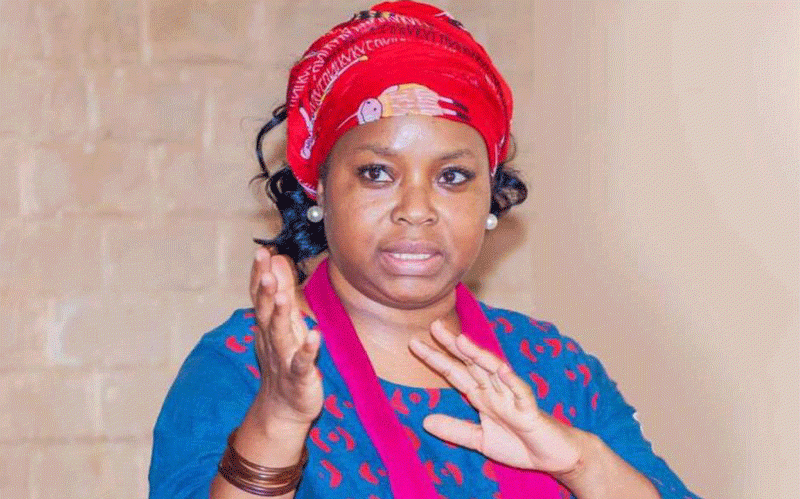 THE late prominent journalist and gender champion Abigail Gamanya was buried today at Warren Hills Cemetery in Harare.
Gamanya (49) died on Monday afternoon.
Hundreds of media personalities and other mourners attended the burial yesterday.
Citizens Coalition for Change (CCC) leader Nelson Chamisa was part of the mourners.
In his speech at Gamanya's Greendale home in Harare before her burial at Warren Hills, Chamisa described her as an astute woman, who did a lot to promote gender equality in the country and across the globe.
"Gamanya was a solid and dedicated cadre. She was principled and unshakable to the very end – to her last breath. Go well, gender champion," Chamisa said.
Otilia Dlamini, mother to the late Gamanya described her as 'not only my child', but a child who was confident, a helper and a councillor to many people in the country.
Freelance journalist Lucy Yasini said she was one of the beneficiaries of Gamanya's gender capacitation workshops for female journalists, which were spearheaded by the Gender Media Connect (GMC), an organisation where Gamanya was the national director before her death.
"She was courageous, a straight talker, a nice diplomat, hardworking, and an interactor with everyone at all levels. Gamanya was a champion that enjoyed seeing women rise in their different spheres of life," Yasini said.
Gamanya's daughter, Ruvarashe, described her as a loving mother and promoter of girl child rights.
"I wish to carry forward my mother's legacy of empowering the girl child," Ruvarashe said.
Gamanya was known for her active participation in the fight against sexual harassment in newsrooms, and assisting in crafting of gender policies for different organisations.
She also assisted female MPs in confidence building exercises through facilitating workshops where they would interact with female journalists to learn about media issues.
Gamanya was born in Masvingo in 1973. She obtained a National Diploma in Mass Communications at the Harare Polytechnic with the likes of former Information Communication Technology minister Supa Mandiwanzira and the late ZUJ secretary general Foster Dongozi among others. She was also a holder of a diploma in Public Relations from the Zimbabwe Institute of Public Relations.
She worked as Public Relations consultant for three years, before joining MISA-Zimbabwe where she worked for another three years, and later joined the Federation of African Media Women in Zimbabwe (FAMWZ) as national director.
FAMWZ later changed to Gender Media Connect.
She embraced media houses in pursuit of gender equity as they commissioned the Media Monitoring Project Zimbabwe (MMPZ), to offer technical support in conducting gender trafficking and analysis of news content.
She is survived by her husband Darlington, and her daughter Ruvarashe.
Related Topics