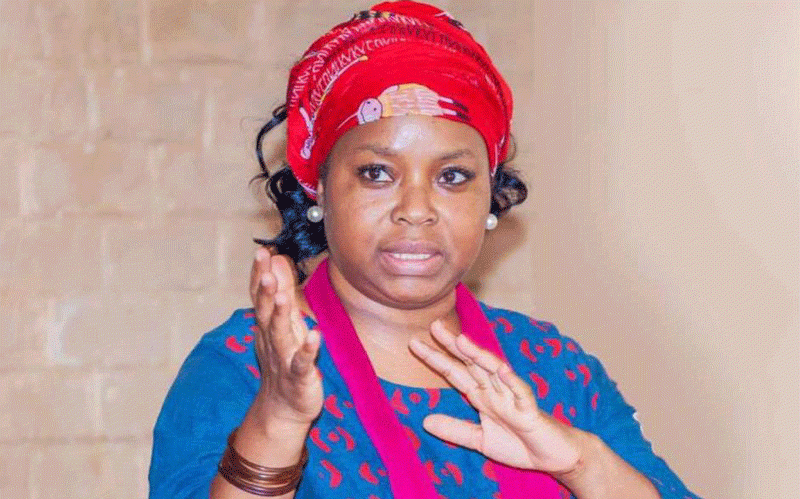 JOURNALIST and gender rights defender Rumbidzai Abigail Gamanya (49) has died.
Gamanya, who was the national director of Gender Media Connect died yesterday afternoon at around 4pm at Dandaro clinic in Harare.
According to her family, Gamanya, a staunch women's rights activist, succumbed to pneumonia.
She is survived by her daughter Ruvarashe and her husband Darlington. Mourners are gathered at her Greendale home in Harare.
During her lifetime, Gamanya fought for the rights of female journalists in Zimbabwe. She was also instrumental in capacitating female legislators to be effective in their legislative roles in Parliament.
Colleague and Media Alliance of Zimbabwe coordinator Nigel Nyamutumbu said the media fraternity is saddened by the death of Gamanya.
"She was a gender champion and a voice of reason. She was a strategic thinker and fountain of wisdom who fought for the voice of women to be heard. Abigail was a firm believer in the potential of others. She has left such a huge void. Her service in the fight for media freedom and gender mainstreaming in the media is greatly acknowledged. Her contribution will be greatly missed," Nyamutumbu said.
Gamanya will always be remembered by the words she uttered during the Gender Media Connect 16 Days of Activism against Gender Based Violence (2021) campaign, where she was quoted in an article by John Mokwetsi as having said: "It is hard to be a female journalist in Zimbabwe and everywhere else in the world."
In a statement, the Zimbabwe Union of Journalists (ZUJ) said: "She contributed immeasurably to the profession both as a practitioner and a trainer. We remain indebted to you for your contributions."
Gamanya was born in Masvingo in 1973. She obtained a National Diploma in Mass Communications at the Harare Polytechnic with the likes of former Information Communication Technology minister Supa Mandiwanzira and the late ZUJ secretary general Foster Dongozi among others. She was also a holder of a diploma in Public Relations from the Zimbabwe Institute of Public Relations.
She worked as Public Relations consultant for three years, before joining MISA-Zimbabwe where she worked for another three years, and later joined the Federation of African Media Women in Zimbabwe (FAMWZ) as national director.
FAMWZ later changed to the Gender Media Connect.
She embraced media houses in pursuit of gender equity as they commissioned the Media Monitoring Project Zimbabwe (MMPZ), to offer technical support in conducting gender trafficking and analysis of news content.
Related Topics