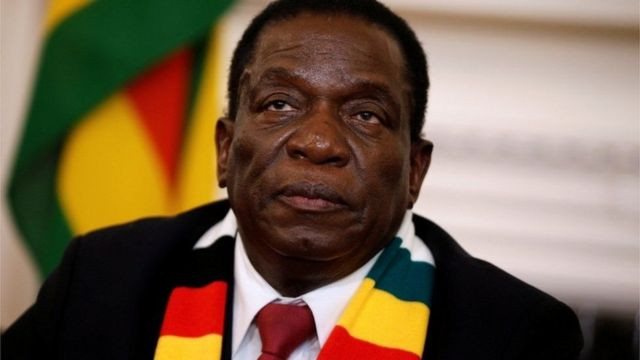 ZANU PF's war veterans league has called on President Emmerson Mnangagwa to improve their welfare because they are suffering due to socio-economic challenges.
War veterans' children were turned away from schools this term after government failed to honour the grouping's school fees benefits.
The war veterans' league, now a wing within the ruling party, last week hosted its inaugural conference which ended in the capital on Saturday.
It presented a report to Mnangagwa titled Report of the Inaugural Conference of the Zanu PF War Veterans League.
The 24-page report claimed that a sizeable number of war veterans was facing eviction from their farms.
"The welfare of war veterans continues to be poor owing to the obtaining socio-economic challenges that worsen the plight of the comrades, most of who are now old and suffering from various ailments resulting from the war," the report read.
"Although they are entitled to pension, medical assistance, education assistance, funeral grant and a 20% quota benefit to land and strategic economic resources, nothing much has accrued to them.
"Also the issue of 20% quota benefit on land allocation is a thorn in the flesh ... President Emmerson Mnangagwa needs to be backed by law. Land authorities have their own interpretation, thereby disadvantaging majority of war veterans.
"The current monthly pay-out for the Veterans of the Liberation Struggle has been eroded by inflation. As such most veterans are wallowing in abject poverty and we are calling our President Emmerson Mnangagwa to look into it."
The report added: "Administration of war veterans' school fees fund has been erratic. Representations have since been made for the department of war veterans in the Ministry of Defence to disburse educational funds in time as children have been dismissed from their schools.
"The Department of War Veterans was also seized with ensuring provision of health facilities earmarked for them as well as a functional and effective medical aid facility, as such war veterans in most cases succumb due to poor medical care as they struggle to fund specialised medical expenses.
"The money they receive in pensions is meagre to cater for their medical requirements. As such, most comrades succumb to death due to lack of medical attention (sic). There is a sizeable number of veterans who, 42 years after independence, still do not have land, many of those who have been allocated land have been issued with land withdrawal letters from the Ministry of Lands."
The veterans of the 1970s war of liberation from colonial rule also said that many of their colleagues had approached the party for assistance when threatened with eviction from their farms.
Follow Kenneth on Twitter @KennethNyangan1
Related Topics