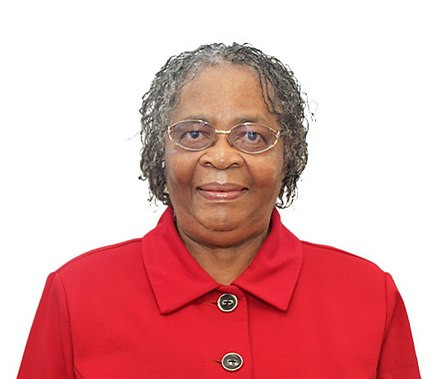 The Barbara Clara Makhalisa Nkala literary trust (BCMN) recently concluded its writing competition for children's stories in IsiNdebele language, and the winners were announced recently. Calls for entrants to write stories for lower and upper primary were made at the beginning of the year.
There was one winner in the lower primary category and four winners in the upper primary category. Meluleki Sibanda emerged as the winner in both categories. His two short stories, Iminwe Ayilingani, and Igula Lesizwe, were chosen for the Grade 1 to 3 and Grade 3 to 7 categories.
In the upper primary category, there was a second-place winner, Irvin Moyo, with his story Ngixolela Mama.
There was a tie for the third-place position in the same category, with Primrose Dube and Mthandazo Nyoni both securing the spot with their stories Iphutha and Iphupho Lami, respectively.
Winners were rewarded with prizes ranging from US$60 to US$200. The competition allowed entrants to choose any topic connected to current life events and write a story about it. BCMN's publishing arm, Radiant Publishing, which primarily produces work written in Ndebele, will publish the selected stories.
The trust has been publishing Ndebele literature from works of writers who have entered various competitions that they have sponsored in order to encourage the development and publication of good Ndebele literature.
Their mission is to promote the development and publishing of Ndebele literature, reading culture and reading resource centres through funding and training.
Primrose Dube, a teacher at Bambadzi Secondary School in Plumtree, expressed her delight at being selected as one of the winners.
"I am pleased that my work is being acknowledged and has an impact on society. It's a great honor for me; words can't express how I feel," Dube remarked.
Her stories are on topics that affect young people, such as drug abuse, teen pregnancy, and cyberbullying.
"I am very happy and emotional at the same time as this is the third consecutive time I have won in a writing competition," said overall winner Meluleki Sibanda.
BCMN literary trust is the brainchild of Barbara Nkala who serves as its executive director. She was honoured with the National Arts Merit Award (NAMA) legend award in 2021.
The board members are, namely Shadreck Nkala, a trustee and benefactor, John Masuku (chairperson) Sibonile Ngwenya (chairperson of literary committee) Nomusa Jowah (administration) Dr Eventhough Ndlovu (literary development), and Dumisani Nkala (finance and audit).
Makhalisa told IndependentXtra that there is a need for good and level-appropriate stories written in Ndebele for children, which is why the trust organised a workshop in December last year, paving the way for the short story competition.
"The entrees showed that many writers find it difficult to write for the little ones. Appropriate language, length and plot structure are lacking," Makhalisa said, adding that the trust will probably need to do another workshop to help those who are interested in writing for children.
"Those who made entrees for upper primary children wrote better stories. We aim to encourage more story writing in Ndebele so that children enjoy reading for pleasure in their own mother tongue," she said.
BCMN also noted that there are other pieces that, if polished, may be published even if they did not win an award.
Most stories had suitable thematic messages that conscientise children on Ubuntu and good moral values making children aware of the dangers of peer pressure, drinking, drugs and all forms of abuse by older people that may lead to pregnancy and depression.
Some of them highlighted awareness of people living with albinism, as well as general motivation and inspiration for children to aim high and do better at school despite the discouraging economic situation that prevails and the lack of opportunities surrounding them.
BCMN has published several books, including Zal' Abantu Ziy' Ebantwini by Tsitsi Nomsa Ngwenya, Ethel Sibanda's My Eyes to the Hills — An ordinary life in the hands of an extraordinary God, Umuntu Ngimfundile by Philani Mathuthu, and Giya-Giya!, a compilation of poems written by various poets in Zimbabwe and abroad.
Related Topics