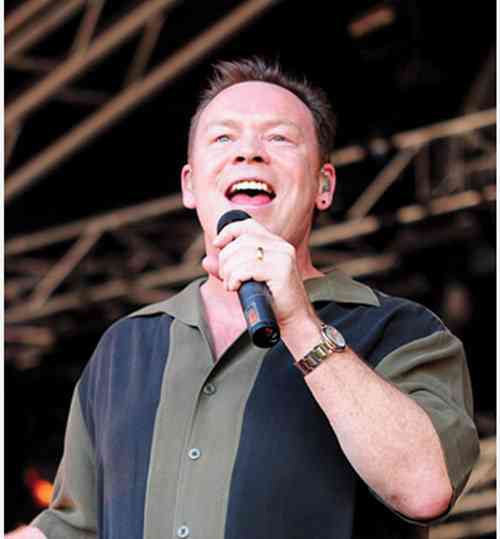 LOCAL fans of the famous English reggae and pop band, UB40 are set for a treat when the group makes a return to Zimbabwe 41 years after its maiden performance in the country in 1982.
The nine-piece band,which was in the country about two years after Zimbabwe gained its independence, confirmed their second coming on Africa Day (May 25) at Old Hararians Sports Club.
Undeniably one of Britain's most iconic bands, UB40 made a name for themselves in the 1980s and their fame has carried on through the years.
"We will always play the classics, like Red Red Wine and (I Can't Help) Falling In Love With You, but we like to change the beginning and end of the show. We will play Lean On Me and maybe add three or four new songs. The band members are all fantastic musicians and we have climbed back up to the biggest venues in the past 12 years," Ali Campbell said in a statement.
The UB40 Live in Harare Zimbabwe concert organiser Walter Wanyanya of Ngoma Nehosho promotions yesterday told NewsDay Life & Style that tickets for the concert selling at US$60 will go on sale from tomorrow.
"Instantly recognisable as the true voice of UB40, Ali and the band are raring to go and ready to play in Zimbabwe again. The band was in Harare back in 1982. You won't want to miss this iconic concert," Wanyanya said.
"One night only in Harare, tickets will be available from these outlets; Techtools Avondale, Pariah State Borrowdale, Pariah State Avondale and Pariah State Highland Park."
Formed in December 1978 in Birmingham, England, UB40 has sold over 70 million records to date as the band continues to curate and build on a legacy that dates back over four decades to the group's formative days.
The band's name (UB40) refers to an unemployment benefit form from that time. They were once the voice of the disaffected youth in the United Kingdom.
UB40 has also achieved considerable international success, having won several awards and topped many charts. Part of UB40's discography includes, Labour of Love, Signing Off, Rat in the Kitchen, UB40 Live and more.
Follow Winstone on Twitter @widzonato
Related Topics