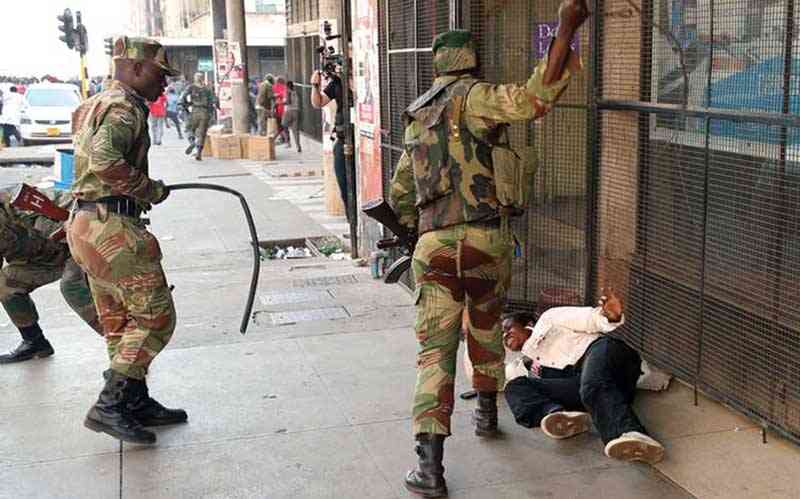 TWENTY-FOUR years after the African Union (AU) established the African Court of Human and People's Rights through Article 34(6), only seven out of the 55 AU member States have ratified the protocol.
That 48 AU members States, including Zimbabwe, have not endorsed or formally committed to signing the protocol speaks volumes about why the continent is so abysmal at respecting human and people's rights.
Little wonder there is so much flight of citizens from the continent to other continents where they feel safe and respected as human beings.
This revelation has exposed the fallacy behind the African governments' commitment to "an integrated, prosperous and peaceful Africa, driven by its own citizens and representing a dynamic force in global arena" as espoused in the AU's vision and mission statement.
Zimbabwe should be ashamed to be associated with a bunch of countries that are complicit in the abuse of its own citizens' rights, whatever they may be.
But no, it appears the country's leadership is content being part of this devilish club of nations that enjoy inflicting pain on their kinsfolk.
To even imagine that President Emmerson Mnangagwa actually promised in August 2019 to ratify the protocol saying he did not want Zimbabwe to be left behind — but has not yet shown any sign of keeping his promise, is more that disheartening.
Mnangagwa's "leaving no one and no place behind" mantra even sounds very, very hollow now given this revelation that his second republic or the so-called new dispensation does not subscribe to the ethos of respecting human and people's rights.
The proverbial speaking in a forked tongue becomes such an understatement that one is at a complete loss for words.
What is it with African leaders that they are so scared of respecting their kinsfolk's rights? Why is it so difficult for them to value fellow citizens' rights? Why do they find it easier and more convenient to abuse citizens and then try to cover up their heinous deeds by refusing to be accountable? Are we as Africans this hopeless as to gloat over the suffering of fellow country folk to the extent of violating each other's spaces with impunity?
One is really baffled when they ponder over what the African leaders actually discuss each time they meet.
From the look of things, these leaders merely meet to exchange notes on how best to abuse those they lead back home, because honestly, if ever human and people's rights issues ever pop up in their discussions for positive intent, then at least half of the continent should have by now ratified the African Court of Human and Peoples Rights.
As it stands, it is as good as none of the African countries have endorsed the protocol, making us a real laughing stock on the global arena.
Other continents will never take us seriously, if we are this hopeless, neither will the continent ever achieve its development goals under these circumstances.
Related Topics