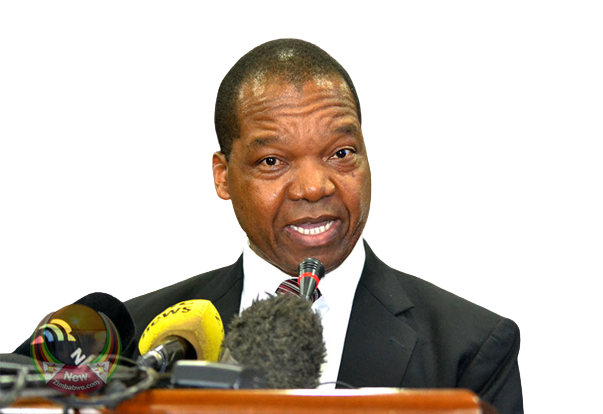 Reserve Bank of Zimbabwe governor John Mangudya says inflation is "felt" by consumers and not on paper, as official statistics are being challenged by independent experts.
For years, the Zimbabwe National Statistics Agency (ZimStat), the main aggregator of statistics in the country, has been accused of not adopting a proper formula in assessing inflation, among other metrices.
Finance minister Mthuli Ncube recently published Statutory Instrument 27 of 2023 that cancelled the old inflation statistics derived from Zimbabwe dollar-priced goods and services. Ncube replaced it with a blended inflation rate that measures inflation as the main calculation using a weighted average of goods and services priced in Zimbabwe and US dollars.
However, industry responded by calling the new statistic "useless" as the accounting currency and base pricing for goods and services remains the Zimbabwe dollar, with the greenback being a reference currency.
"We have seen the parallel forex market widening over the past three weeks and we have an idea what is causing it. Our job is to make sure that we rein in that disparity between the official exchange rate and parallel market (one)and, of course, the effects to make sure it doesn't go into the private system," Mangudya told delegates at the release of the Confederation of Zimbabwe Industries 2022 Manufacturing Sector Survey last Thursday.
"But on inflation, we are happy that it has been going down from about 30%, month-on-month in July 2022, to 0,7% in January, month-on-month, -1,6% in February, and 0,1% in March this year. Inflation, Hon minister (Industry and Commerce minister Sekai Nzenza) and colleagues, is — if you are in hyperinflation you will feel it. You don't see it on paper. Inflation is felt.
"If you don't feel inflation — never worry about people and statistics and don't worry about historical issues, worry about month-on-month inflation."
Mangudya added that most of the prices of goods and services are referenced in hard currency.
"Even those ones we are saying are in the informal sector they are based on US dollars and they (informal traders) accept to be paid in either local currency or foreign currency and we don't see inflation because 70% of all transactions are in US dollars. So, we are seeing a very stable inflation rate right now," he said.
According to ZimStat, the annual inflation for March was 87,6%, from 92,3% in February, while the month-on-month inflation was 0,1% last month from -1,6% in the comparative prior period.
These statistics are based on the new blended calculation that has largely been dismissed.
American economist Steve Hanke, who has been one of the most prominent experts to dismiss ZimStat's inflation calculations, puts Zimbabwe's annual inflation rate at 508% as at the end of March. Hanke rates Zimbabwe's annual inflation rate as the highest in the world.
"In this week's inflation roundup, #Zimbabwe is in 1st place. On Mar 30, I accurately measured Zim's inflation at 508%/yr, over 2x ZimStat's official inflation rate of 243,8%/yr. Phony measurements from Taguma Mahonde & ZimStat," Hanke tweeted last week.
Mahonde is the ZimStat director-general.
The parallel exchange rate has surged to $1 800, from $1 200 against the greenback.
Related Topics