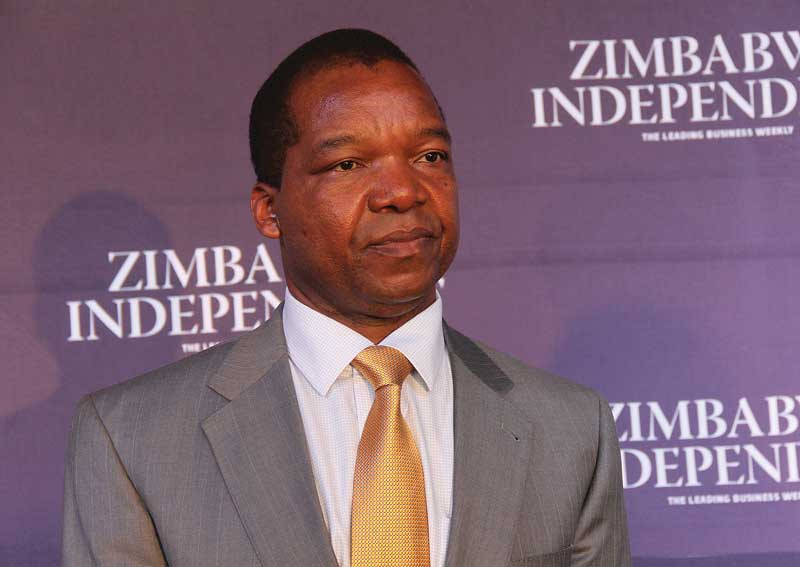 The Reserve Bank of Zimbabwe (RBZ) says the country's manufacturing sector is on a massive expansion push after consuming roughly 70% of all foreign currency injected into the economy last year.
RBZ governor John Mangudya told guests at a business breakfast meeting hosted by the Institute of Directors Zimbabwe on Thursday that the manufacturing sector was retooling with the money it received through the auction system.
"The mining sector is the biggest supplier of foreign currency in the economy. If you look at the exports in 2022, 75% of the exports came from mining but the biggest user of US$3,8 billion that we put into the economy is the manufacturing sector," he said.
"About 70% of the money was put in productive sectors of the economy, manufacturing. That's why they have been expanding and we are seeing expansion of the manufacturing sector."
Mangudya said in order to achieve equality; they were redistributing foreign currency from those who have it to those who do not.
"That's what we have been doing through the auction system. So, the question whether the manufacturing sector is going to continue to grow, the answer is yes. This is because they are the biggest users of foreign currency. They have done retooling which has never been done in this economy over the past 10 years," he said.
He stated that five years ago, most manufacturing firms were using 10% to 20% of their available capacity, but it has improved.
"Now you've gone up to 50 to 60% capacity utilisation. I've gone myself to the companies that have imported equipment. l was at one of the companies that produce irrigation pipes, they got their equipment from Germany," he said.
"That's how this economy has expanded. I've gone to see a bakery for making bread. They've expanded. So expansion is there, but the question is, can we sustain the expansion because sometimes you can grow faster, but can it be sustained in a US dollar environment?
"Those are the questions that we should ask ourselves. What should be the right mix between the Zim dollar and local currency? As l said, it's better for you to borrow in local currency than to borrow in foreign currency. A non-performing loan in foreign currency is very difficult for a bank to close."
The RBZ chief said after the closure of the Zimbabwe Asset Management Corporation (Zamco) last year, the banks would not be able to absorb more non-performing loans.
"We have closed down Zamco, so we are by ourselves. No more Zamco, it was closed last year. So as a result, we need to be prudent in lending," he said.
The central bank chief said credit in the economy remained robust to support the envisaged growth of 3,8% in 2023. He said the bank standardised the statutory reserves on forex and local deposits.
Mangudya said there was a need to be cautious for loans in forex to avoid mismatches of yesteryear, adding small margins on United States dollar sales, pose high risk of non-performing loans in view of the relatively high interest rates on forex loans.
He said banks were highly liquid and had US$2 billion in foreign currency deposits to satisfy all deposit demands.
The RBZ chief revealed that the country had received US$1,78 billion in foreign currency receipts in the first three months of this year, up 31% from the same time last year.
"The foreign currency is there and we expect much more this year. Last year, we received US$11,6 billion. This year we are expecting much more," Mangudya said.
He said the RBZ was pleasantly surprised that in the first three months of this year, foreign currency had gone up by 31% from last year's position of US$1,36 billion. It now stands at US$1,78 billion.
"This is good. Therefore, the fundamentals are right. Now we have lithium. This is before lithium. Lithium we are going to start exporting it this month. So, these are the receipts of foreign currency into the country, not even the movement.
Mangudya said high foreign currency receipts had resulted in a sustained current account surplus since 2019.
Related Topics