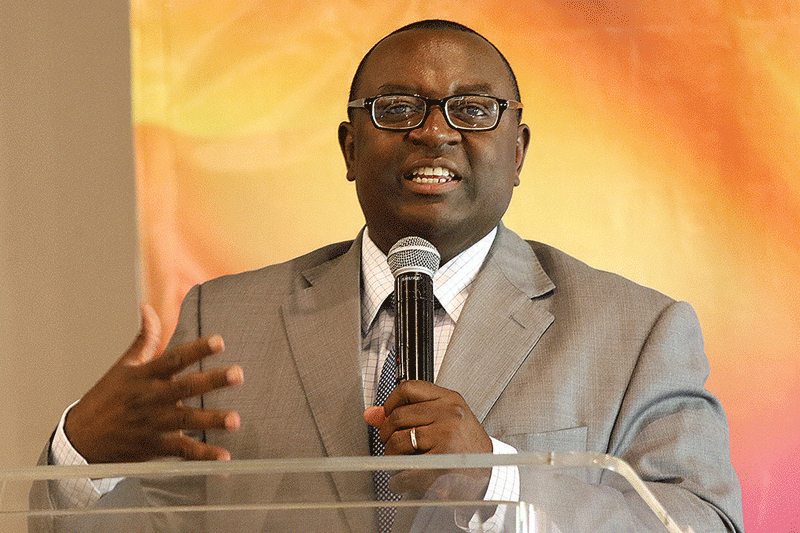 THE fourth edition of the International Renewable Energy Conference and Expo 2023 kicked off yesterday in Victoria Falls with a tour of a Solgas Energy solar farm in Cross Mabale, Matabeleland North province.
Solgas, which aims to be a top producer of renewable energy services and products, partnered Old Mutual to build a five-megawatt (MW) facility close to Hwange.
The project's first phase, in which Old Mutual owns a 50% stake, was valued at US$7,3 million.
Power from the plant is sold to Zesa Holdings' subsidiary, Zimbabwe Electricity Transmission and Distribution Company, under a 25-year power purchase agreement.
The project, which is anticipated to have a 50MW installed capacity by 2025 is expected to contribute to the nation's energy needs and reducing the amount of foreign currency used to import electricity.
Zimbabwe is experiencing protracted power outages, with domestic and business users occasionally experiencing blackouts lasting up to 18 hours each day.
President Emmerson Mnangagwa is expected to address the conference on Friday.
Mnangagwa, the patron of the annual conference organised by The Standard newspaper in collaboration with the Energy and Power Development ministry, is making his second appearance at the event after his maiden address last year.
The conference, whose theme is: Managing The Future — Clean Energy Possibilities, is being attended by top energy experts, financiers, green energy entrepreneurs and investors, among others.
AMH chief executive officer Kenias Mafukidze described this year's conference theme as illustrating the path Zimbabwe, the region and the entire world must take to ensure a cleaner future for future generations.
He said the conference sought to highlight possibilities and gaps that African nations may take advantage of and help move the continent towards a net-zero society.
The conference has developed over the years to become a must-attend event for multinational participants in the sector as it sets the tone for future industrial policies.
An agreement worth US$300 million is anticipated to be signed at the conference by the French independent power producer HDF Energy to build Zimbabwe's first utility-scale green hydrogen power plant, known as Middle Sabi Renewable, inside the Chipangayi Renewable Energy Technology Park (RETPark).
RETPark is a multi-project, multi-technology, and multi-investor park. It has all the necessary permits and studies in place to enable quick growth of tenant investments.
HDF Energy is developing several other multi-million euro-projects in various areas of the world such as Indonesia, Mexico, Australia and Barbados.
Within Africa, apart from Zimbabwe, HDF has projects in South Africa and Namibia.
This year's conference comes as a follow-up to the COP-27 conference held at Sharm El-Sheikh, in Egypt from November 6-18, 2022.
AMH publishes The Standard, NewsDay, Zimbabwe Independent and Southern Eye. The group also owns tele-radio platform Heart and Soul.
The first edition of the International Renewable Energy Conference was held in Nyanga and the previous two editions were held in Zimbabwe's premier resort town of Victoria Falls.
The conference brings together climate change agents, independent power producers, energy experts, diplomats, policymakers, financiers, and insurers among others to discuss how to move towards clean, sustainable energy to mitigate the effects of climate change.
Related Topics